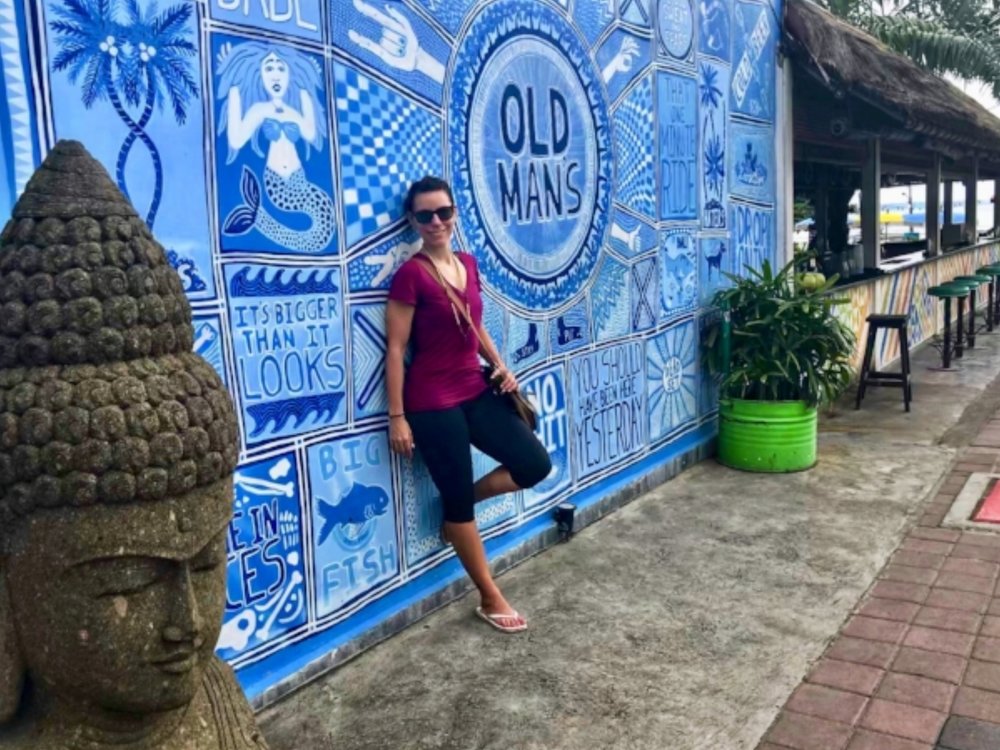 It's been a few months since I returned from Bali and I've struggled to write the second part of my Bali travel diary for a number of reasons. My schedule, like so many others', has been hectic, yes – however each time I've tried to put pen to paper (or fingers to keyboard, as the case may be), I came up short. And if I'm being honest, it's because this portion of my trip was so much more than just another exciting travel adventure. Yet, I still wanted to share that part of the experience. As a newbie blogger, I've been conflicted between the story I feel I ought to share and the one that actually resides within. So bear with me, I'm going to try to tell both.
I was bummed that my friends weren't able to get into Bali due to the airport closure from the volcano however as it turns out, a last-minute trip to the chill surf town of Canggu is exactly what I needed. Anyone that knows me knows that I'm a sun worshipper. The temperature was +35C and I was delighted to hang out at the beach although I did make sure to get out and explore the area too.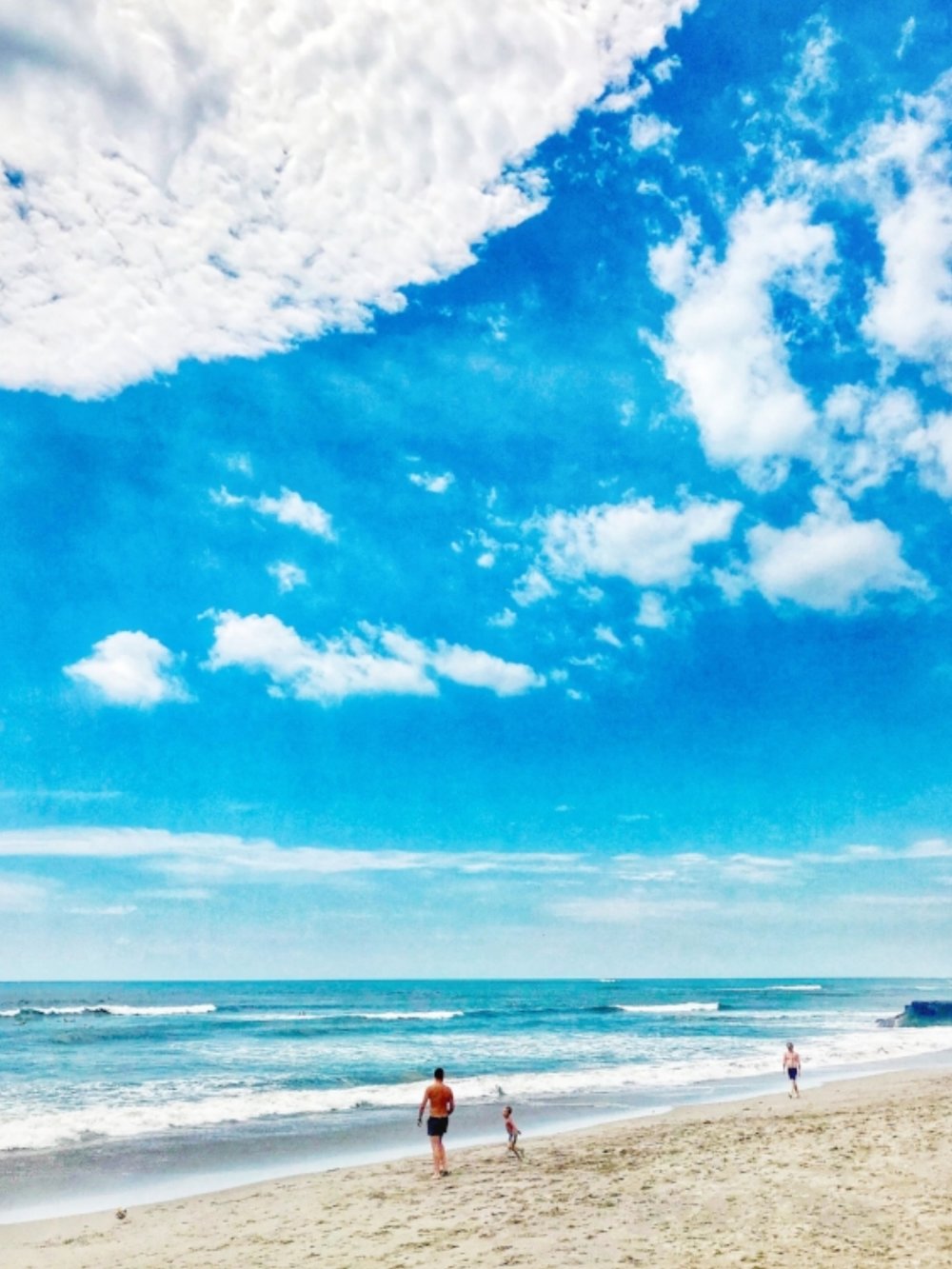 (WHERE TO) EAT
The dining in Canggu offers loads of fresh, healthy and reasonably priced food. Monsieur Spoon was a favourite of mine. It's a French-style bakery and café with loads of traditional breakfast options but also offers amazing items like smoothie bowls. Naturally, they also offer exceptional coffees and pastries. It is centrally located, and has a massive outdoor terrace that's perfect for people watching.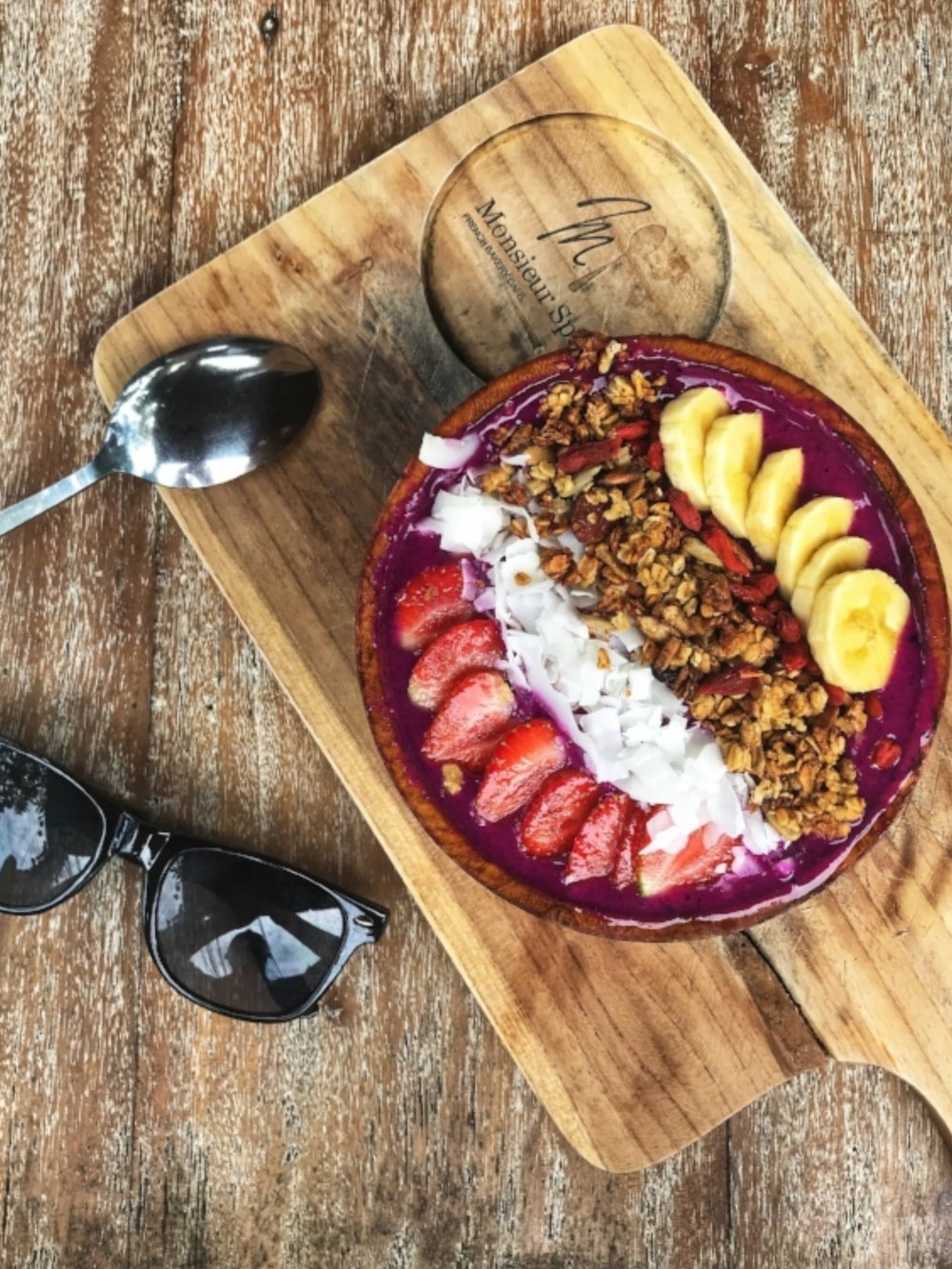 CRATE Café came highly recommended and I'm so glad I actively sought it out. Their new location is a bit of a walk off the main strip but worth the effort. They have a massive outdoor covered café that also has a retail and art concept. I loved the Beetroot Latte and VETO Brekkie (smashed avocado on sourdough toast with smoked salmon, feta cheese, and cherry tomatoes topped with a poached egg). I still dream about this breakfast. If I lived in Canguu, this would be my local.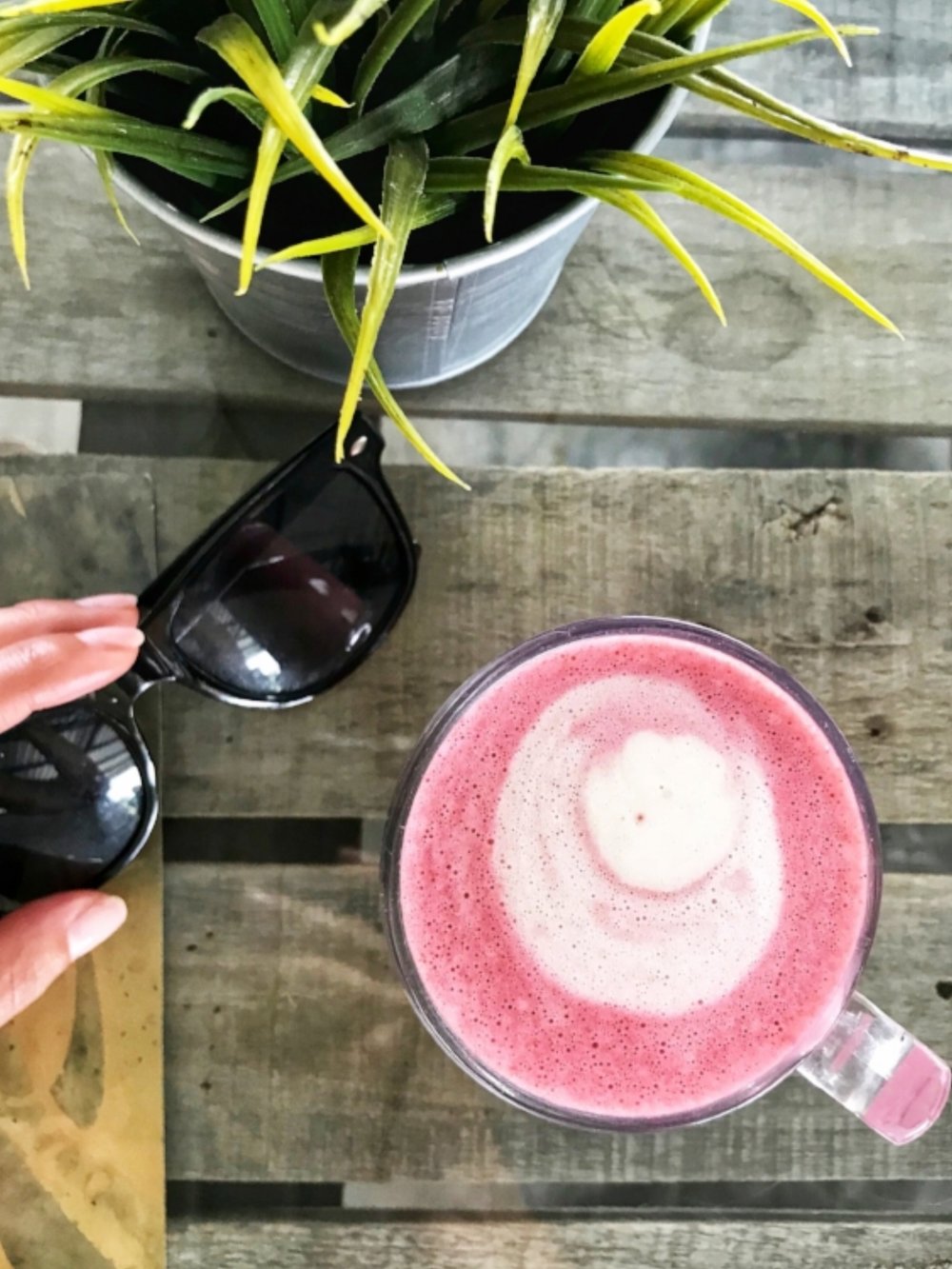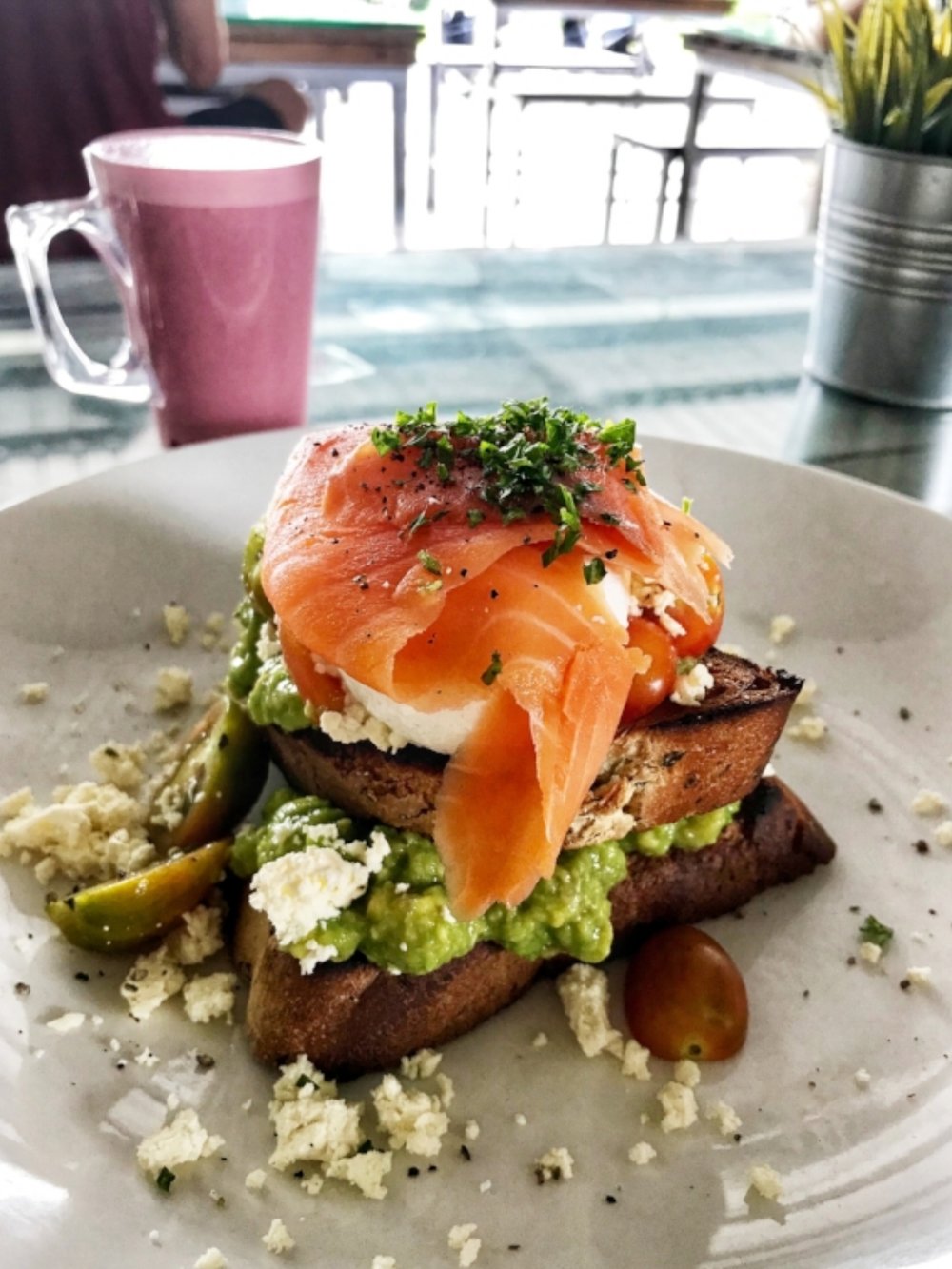 (WHERE TO) PLAY
Surfing in Canggu
I wish I had more time to go surfing in Bali. If you're keen to learn, there's loads of surfing lessons in Canggu available right on the beach, however Silver Surf Bali was the most highly recommended surf school in Bali so definitely check them out.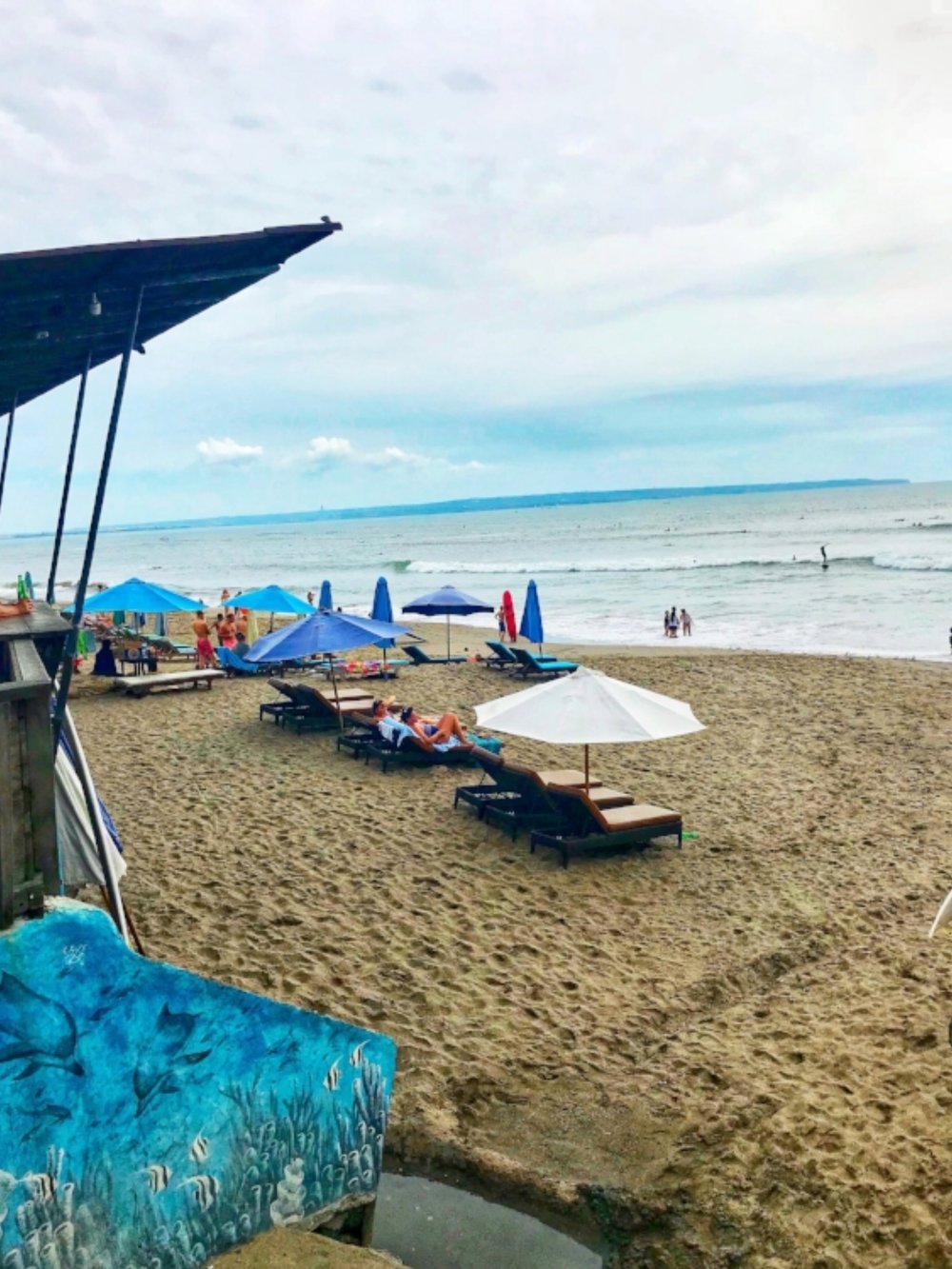 Yoga in Canggu
The Practice offers loads of different yoga classes in Canggu plus workshops and teacher training. It's right in the middle of town so you can't miss it.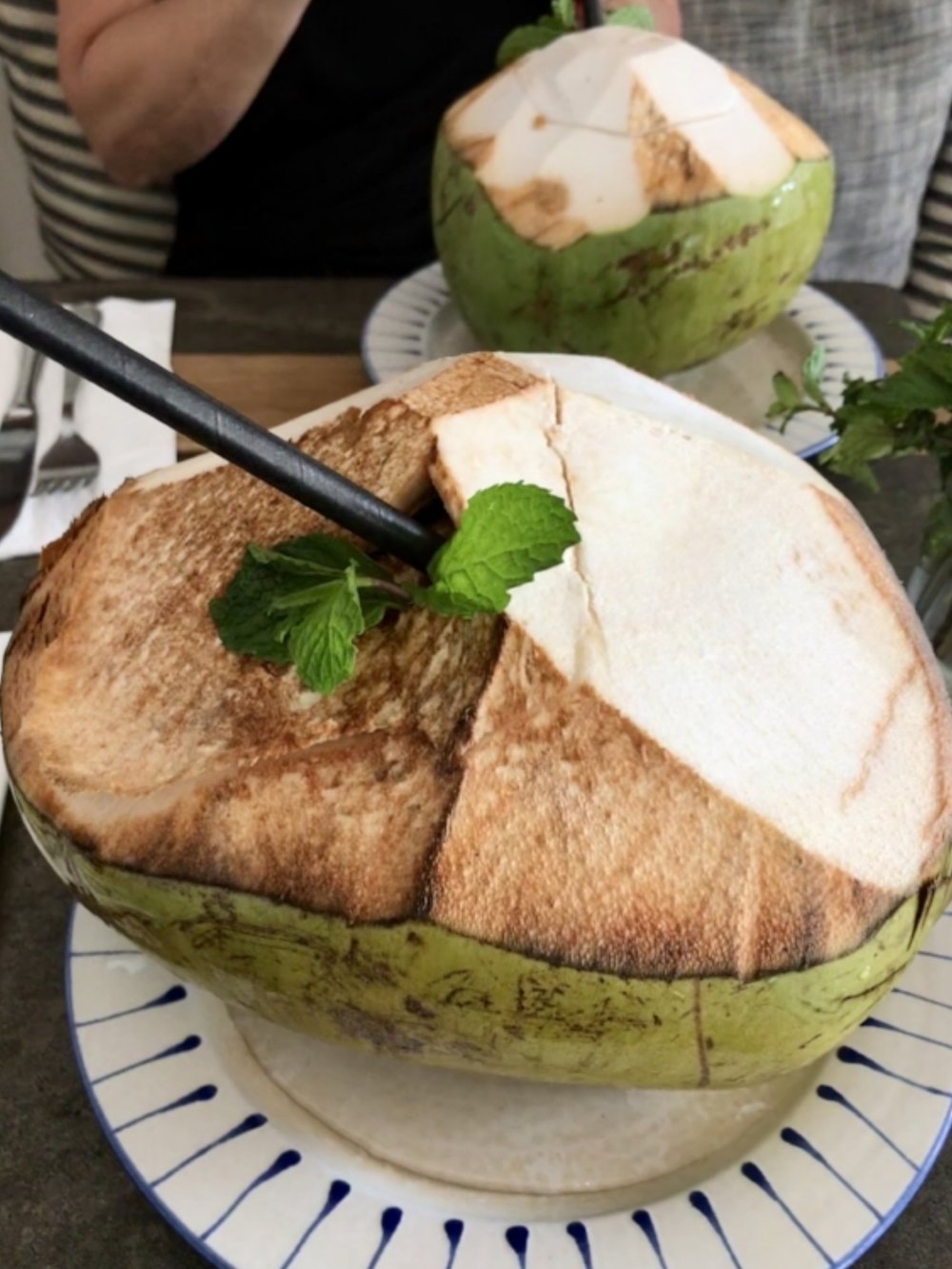 LOVED (THESE THINGS TO DO IN CANGGU)
Markets in Canggu
I visited two separate markets in Canggu but I'd only recommend one. It's called Love Anchor Canggu. Now if that name isn't enough to woo you then take a peek inside, they offer gorgeous artisan jewelry and accessories like gemstone bracelets and hand-stitched purses, there's amazing gifties for some special people back home (or for yourself – always a good option!), and it's centrally located. It's open from 9am daily and conveniently has an ATM just outside.
The other market, Samadi Sunday Market, was touted as the place locals and expats go for organic produce and such. It was a very long walk and when I arrived, found just a couple meager stalls and nothing I was interested in purchasing. Perhaps I caught it on an off day but I wouldn't return.
Theta Healer in Bali
If you're in need of any sort of spiritual or emotional care, then Bali Healing will likely be somewhere you want to visit. Personally, I was seeking a Theta Healer. The therapist will – as my therapist Gaby, says – "take all the broken fragments of your soul, polish them up, and put you back together". And she did. I won't reveal too much more about my experience, at least not at this time, but I will say that if you've had any trauma in your life EVER, you should go. Also from Gaby, "A healer is not someone that you go to for healing. A healer is someone that triggers within you, your own ability to heal yourself."
Places to Stay in Canggu
My accommodation at FRii Hotel Echo Beach was far from a luxury hotel however it was clean and offered a central location. It had an outdoor pool, a cool café with great coffee and delicious snacks, and a rooftop restaurant and bar. Plus, the $40 per night price was perfect for my pocketbook given that I didn't know how long I'd be in Canggu with the Bali airport still closed from the volcano activity.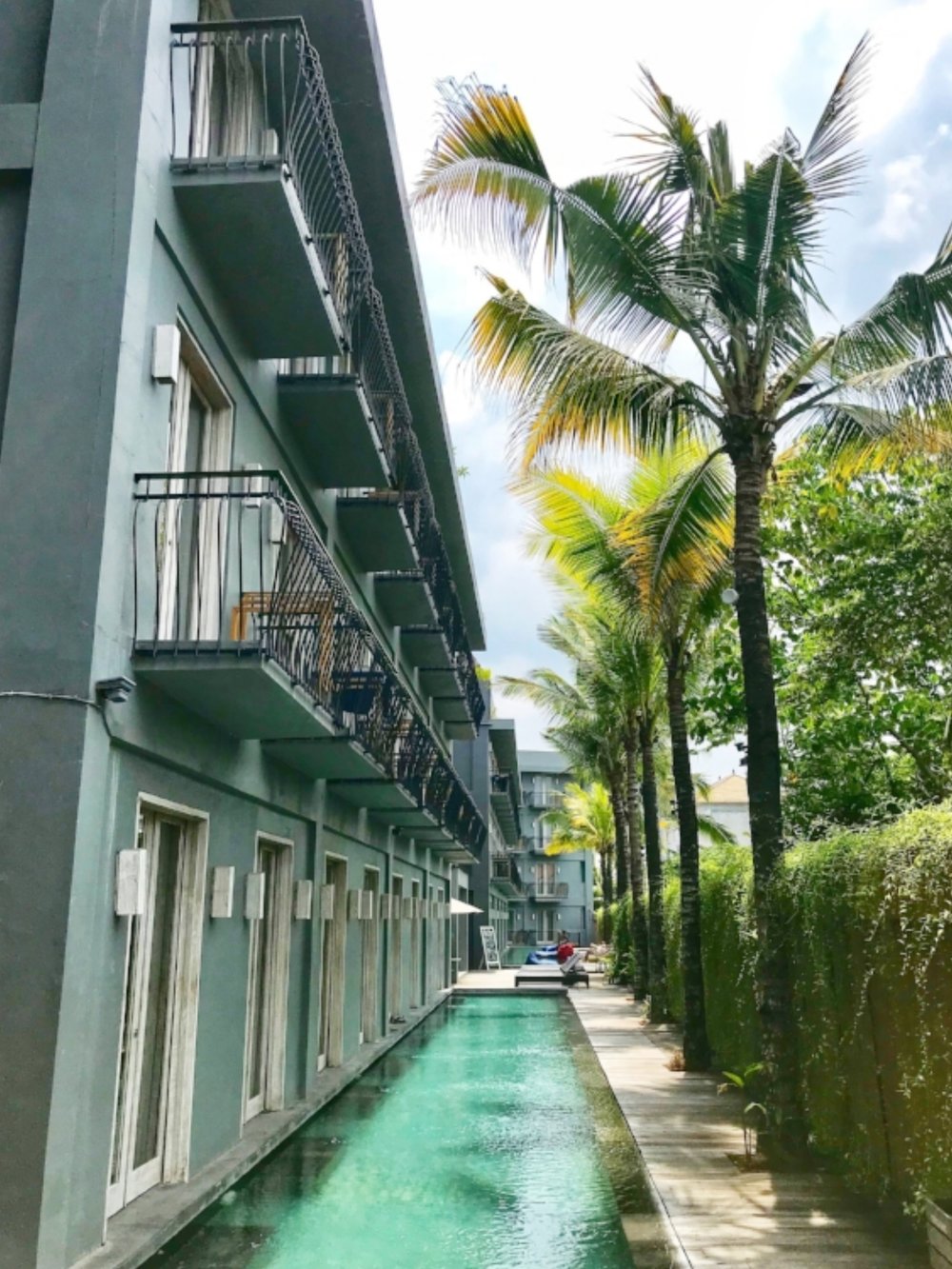 Fortunately (I guess), the Denpasar International Airport in Bali reopened just in time for me to catch my flight back to Canada. I've been reminiscing about Bali ever since and cannot wait to return!
Is Bali on your bucket list? Tell me below!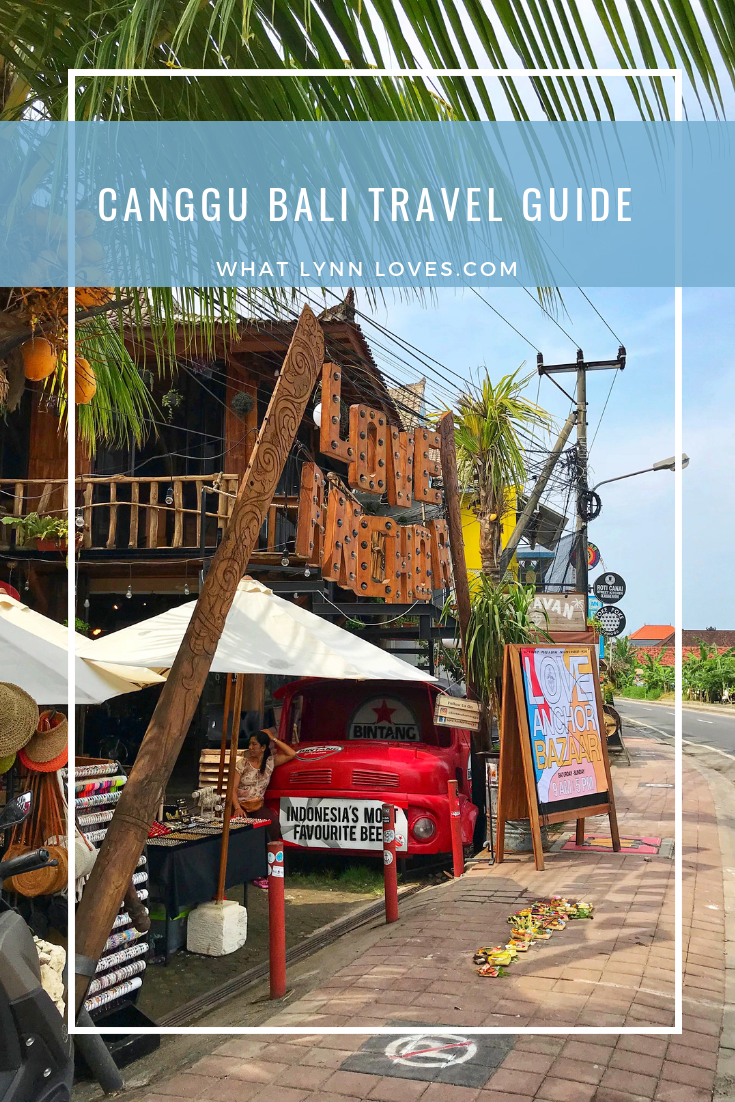 This post may contain affiliate links. This means that at no extra cost to you, I earn a small commission if you make a purchase. Thank you for your support!