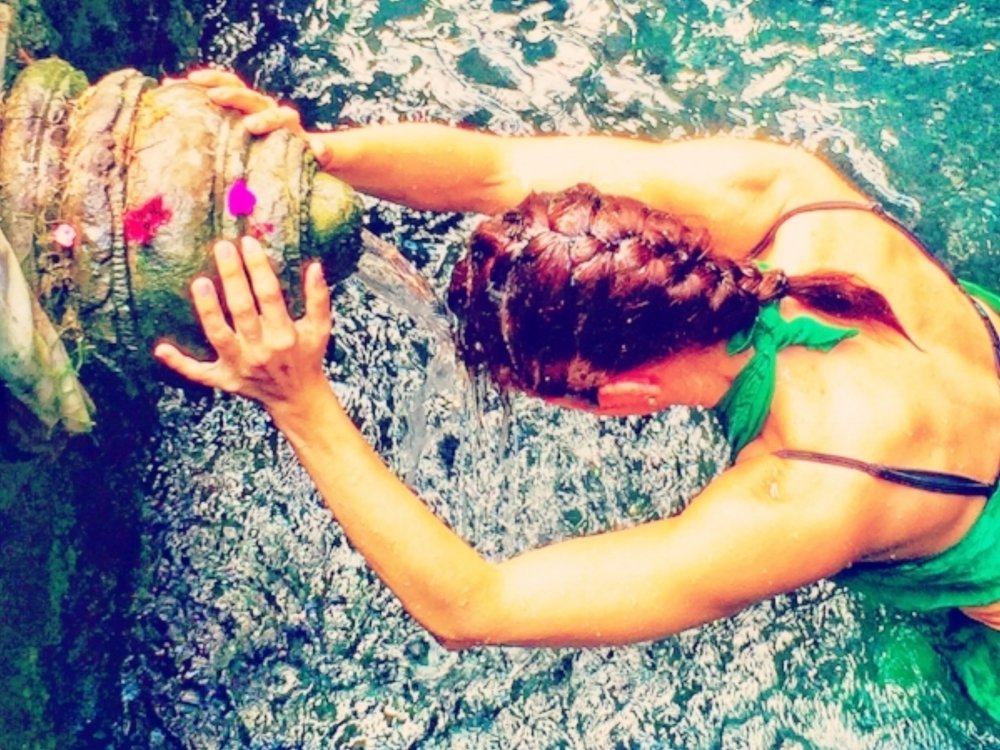 What was supposed to be a girls' getaway ended as a solo mission thanks to Mother Nature and Bali's Mount Agung volcano.
I was invited by friends in Singapore to join them for a long weekend in Bali. The timing perfectly complemented SoulCity Yoga's retreat which was the week leading up to my friends' arrival – it couldn't have worked out better, I'd thought somewhat gleefully.
Little did I know a volcano was brewing and ready to spew ash into the air, ultimately closing the airport and preventing travelers – including my friends – from arriving into Bali.
It ended up being an incredible experience nonetheless and I know I'll be visiting Bali again in the future. Below is my Ubud Bali travel guide with just a few of the highlights of my time in incredible Indonesia.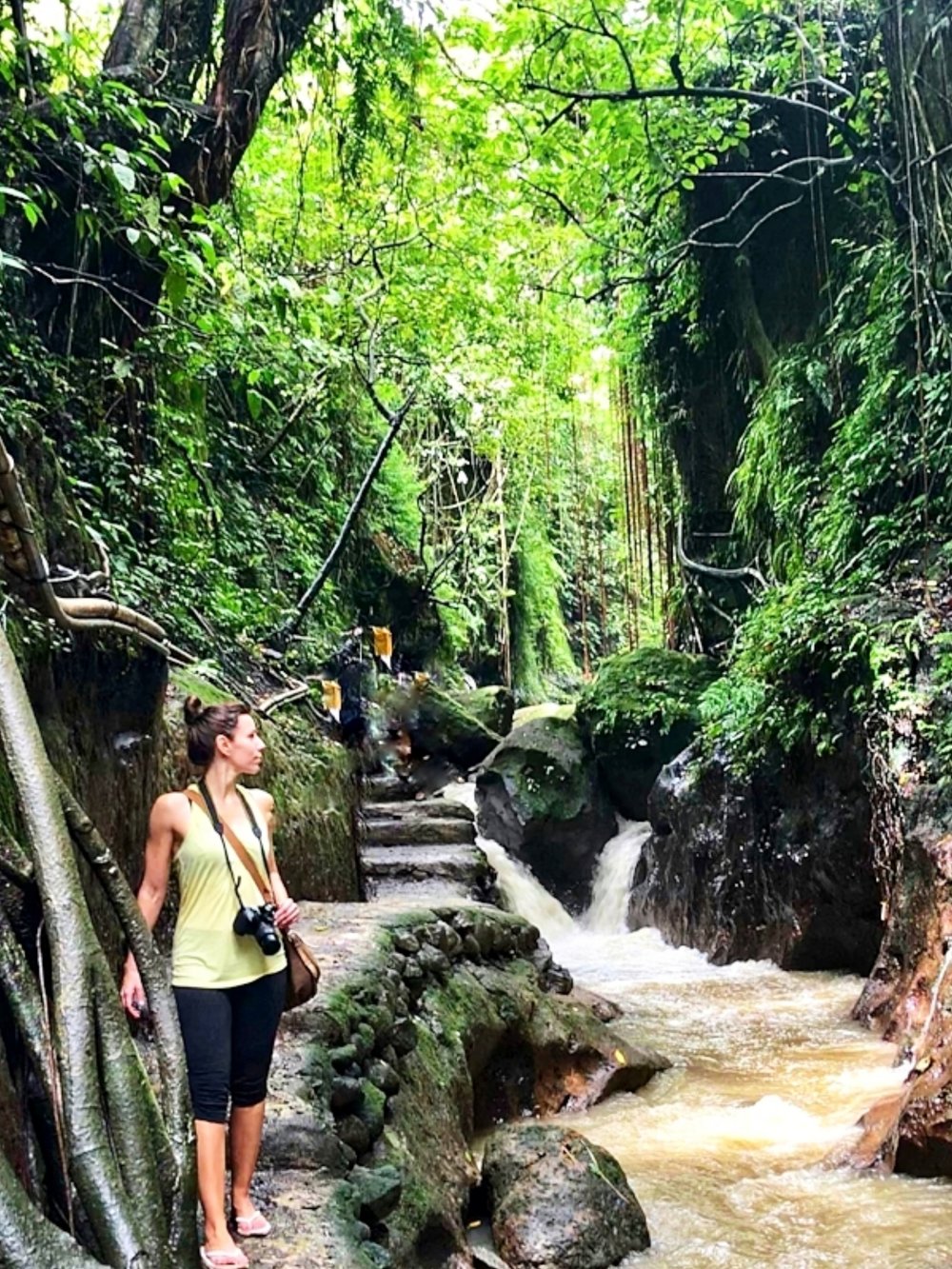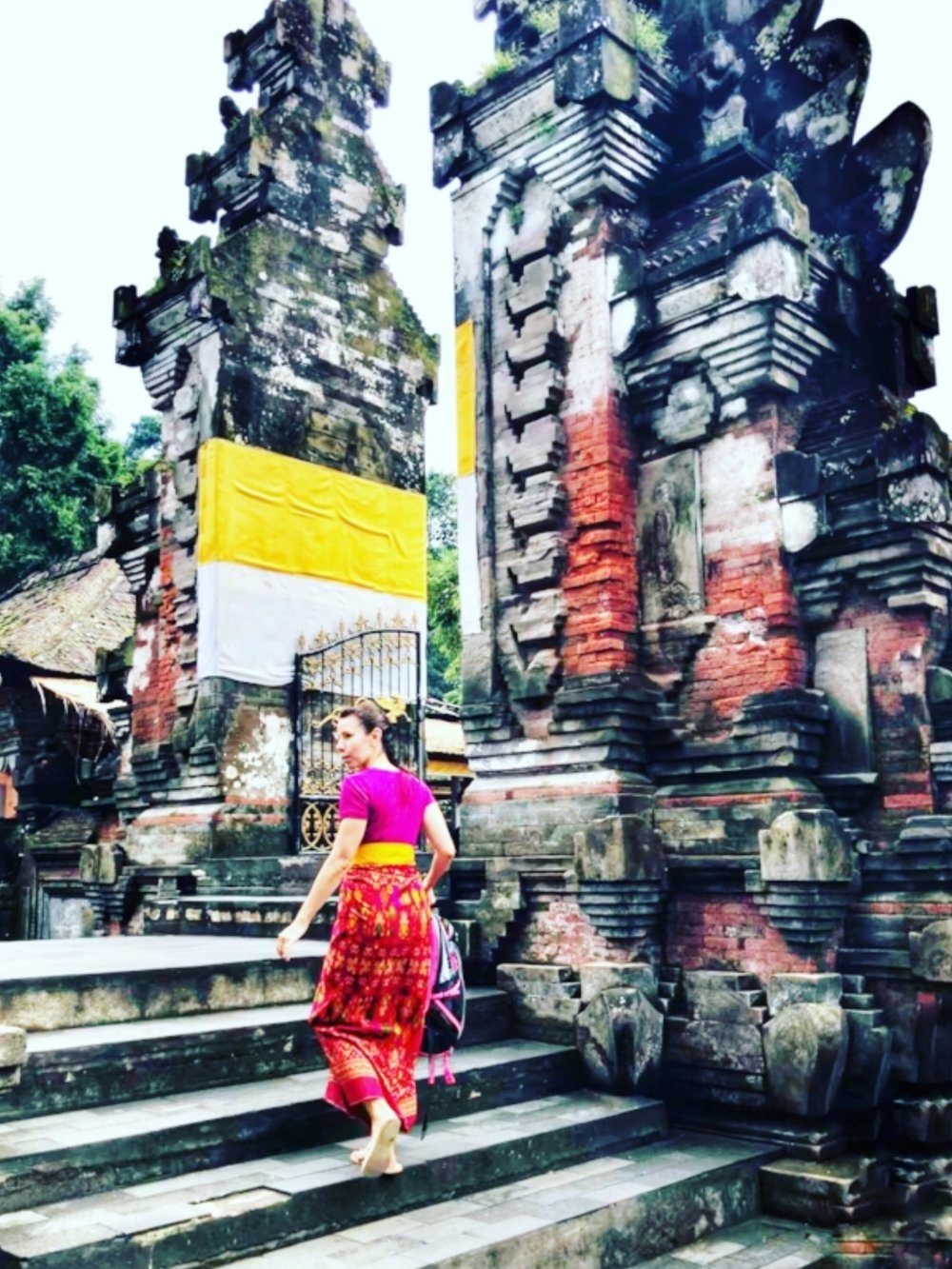 (WHERE TO) EAT
There are so many exceptional places to eat in Ubud and they all seem to specialize in organic, vegan and vegetarian cuisine. I'm not vegan but prefer to eat that way when travelling in Asia as the food is so incredibly fresh and well prepared. Kafe (the locals call it "Café with a K") and Clear Café were two favourites in Ubud. Both serve fantastic raw and organic fare which could best be described as Asian fusion; there's seafood and meat options too however I didn't have any. Everywhere I went also served brilliant fresh pressed juice, smoothies and Buddha bowls.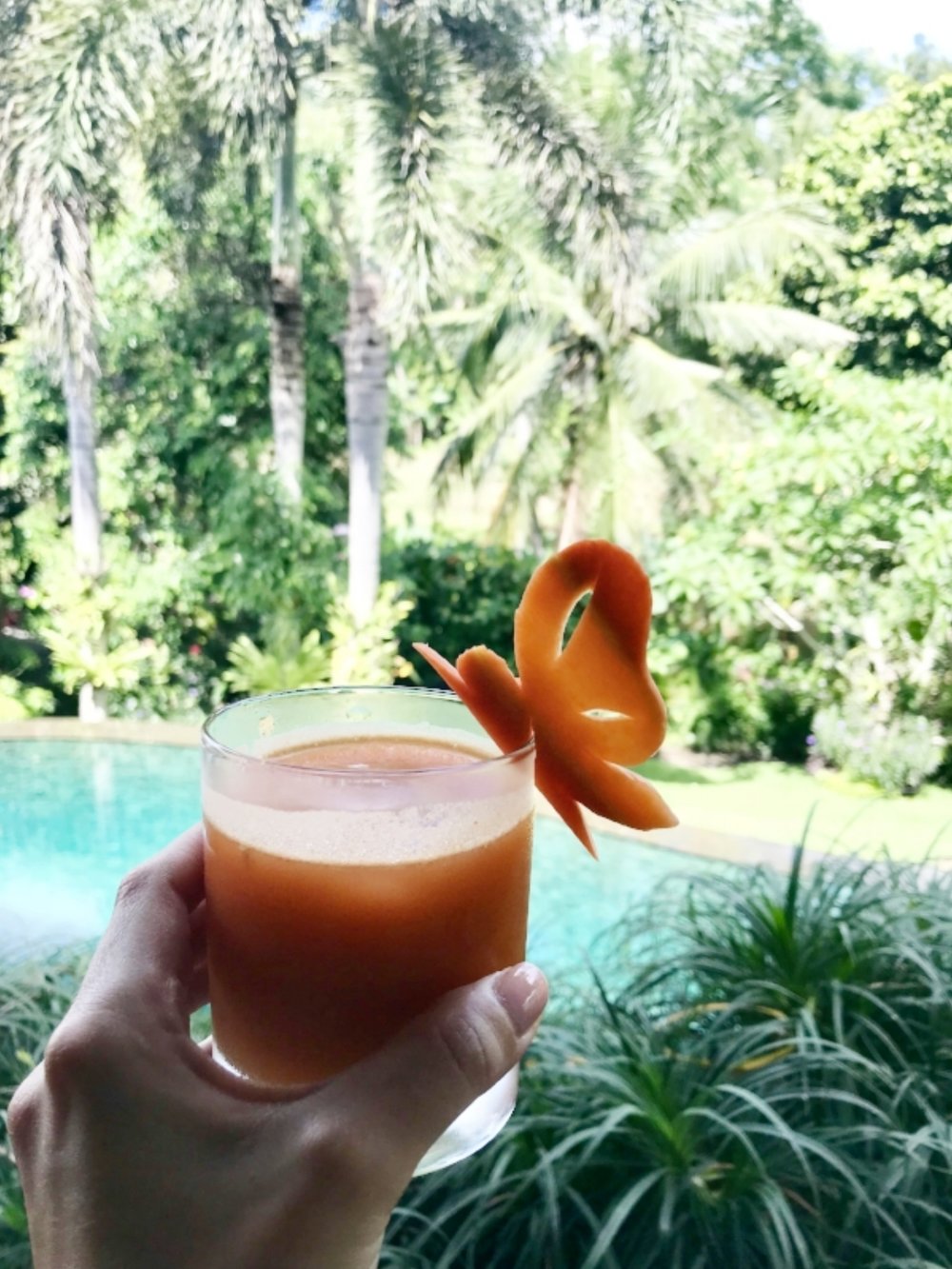 (WHERE TO) PLAY + PRAY
Sacred Water Temple
This was one of my favourite travel experiences of all time. Tirta Empul Temple, 'holy water spring', founded in 960 A.D. and is considered one of the most holy temples in Bali. The Balinese follow a purification bathing ritual that is believed to have healing properties.
Ladies are given a water sarong to wrap in; it's best to simply wear your bathing suit underneath although shorts and a tee shirt would suffice. You splash your face three times, throw water over your head three times, then set an intention or say a prayer as you duck your head under the spring. Be forewarned – it's freezing. You repeat this at 11 of the 13 springs however two are skipped as they're for funeral rituals only. Women who are menstruating are prohibited from entering the baths.
From here, you dry off and change your clothes then can explore the other temples including the inner courtyard which contains the natural spring itself.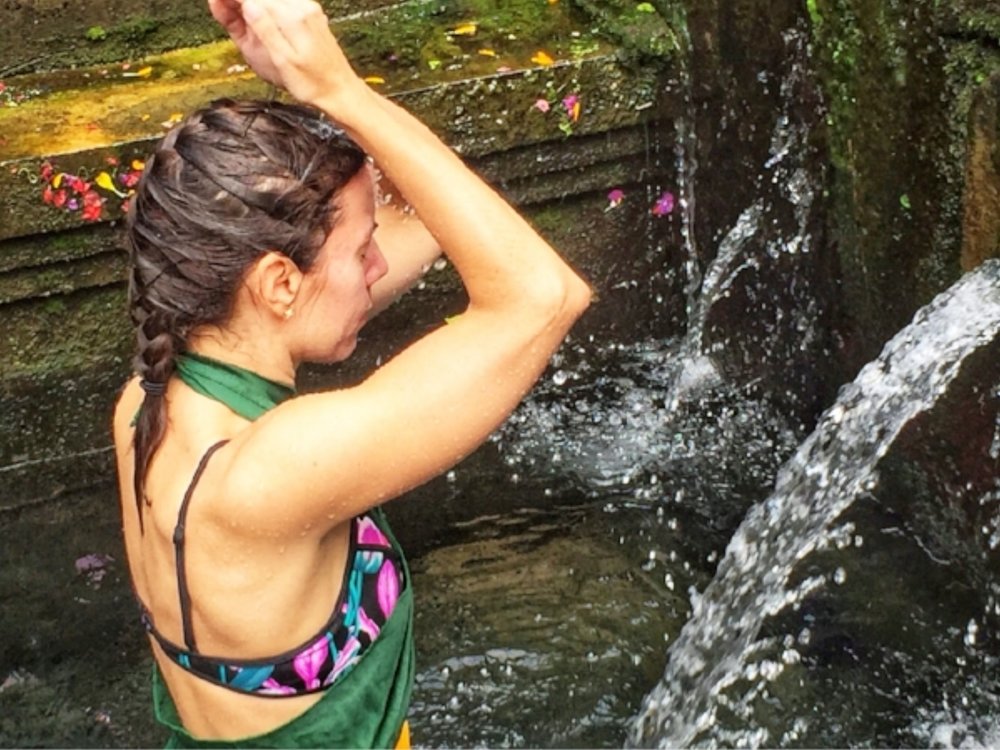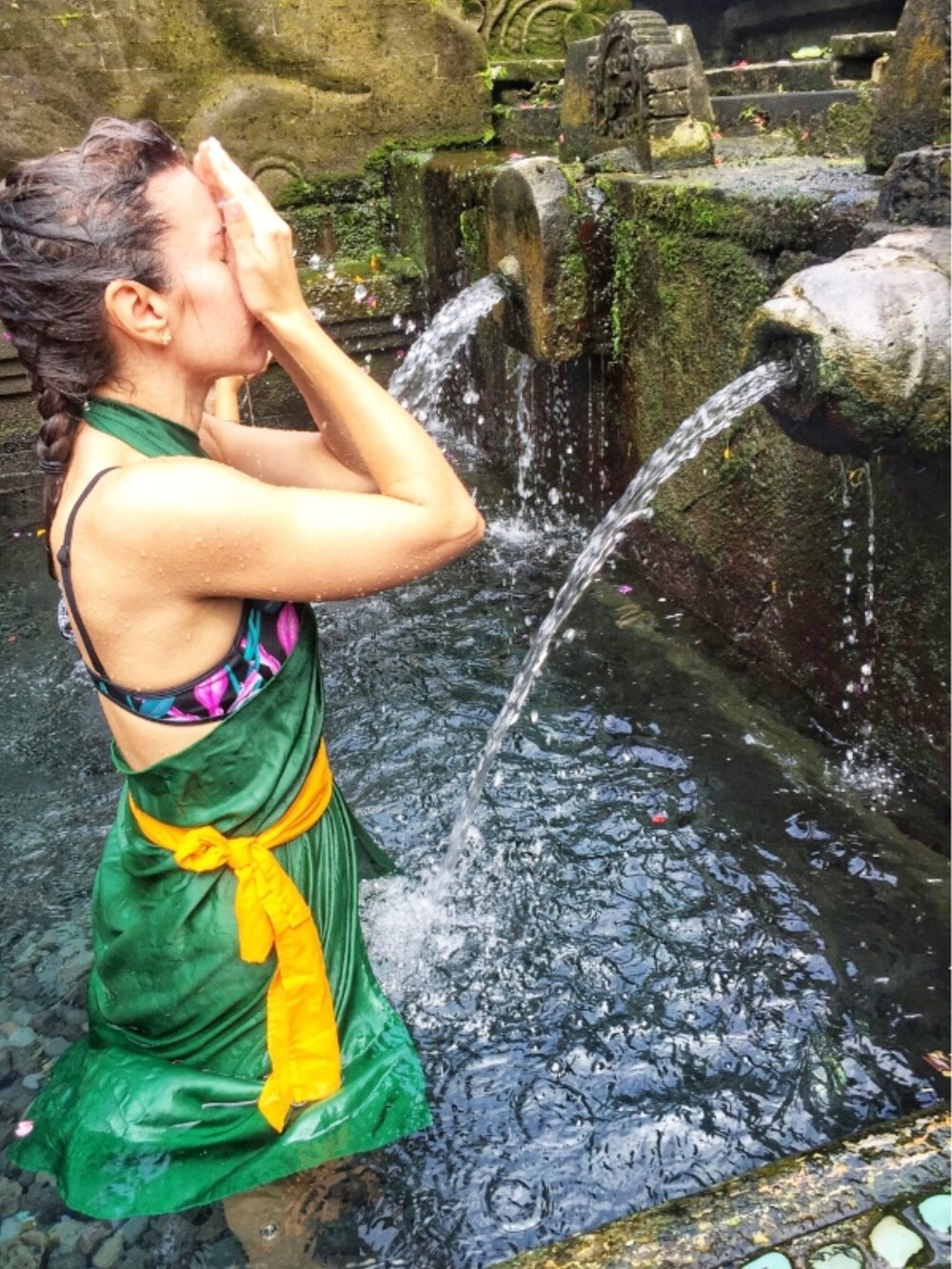 Ganung Kawi Temples in Bali
These temples reminded me of Petra in Jordan or Angkor Wat in Cambodia. Ganung Kawi, and 11th century temple, is one of Bali's oldest monuments. You hike out through rice fields and walk down, down, down a paved path to get to the temples. The ancient carvings were striking and all told a special story.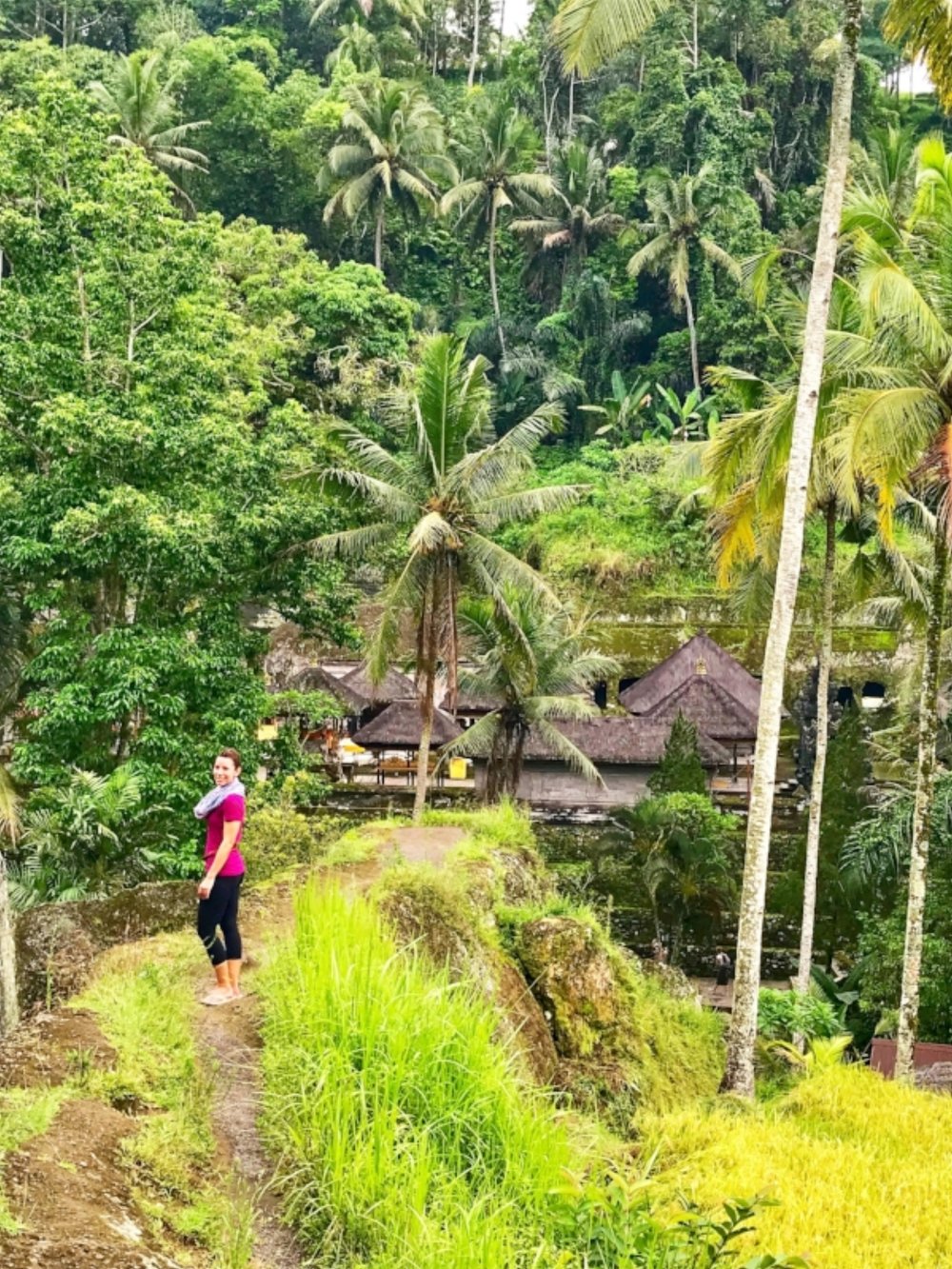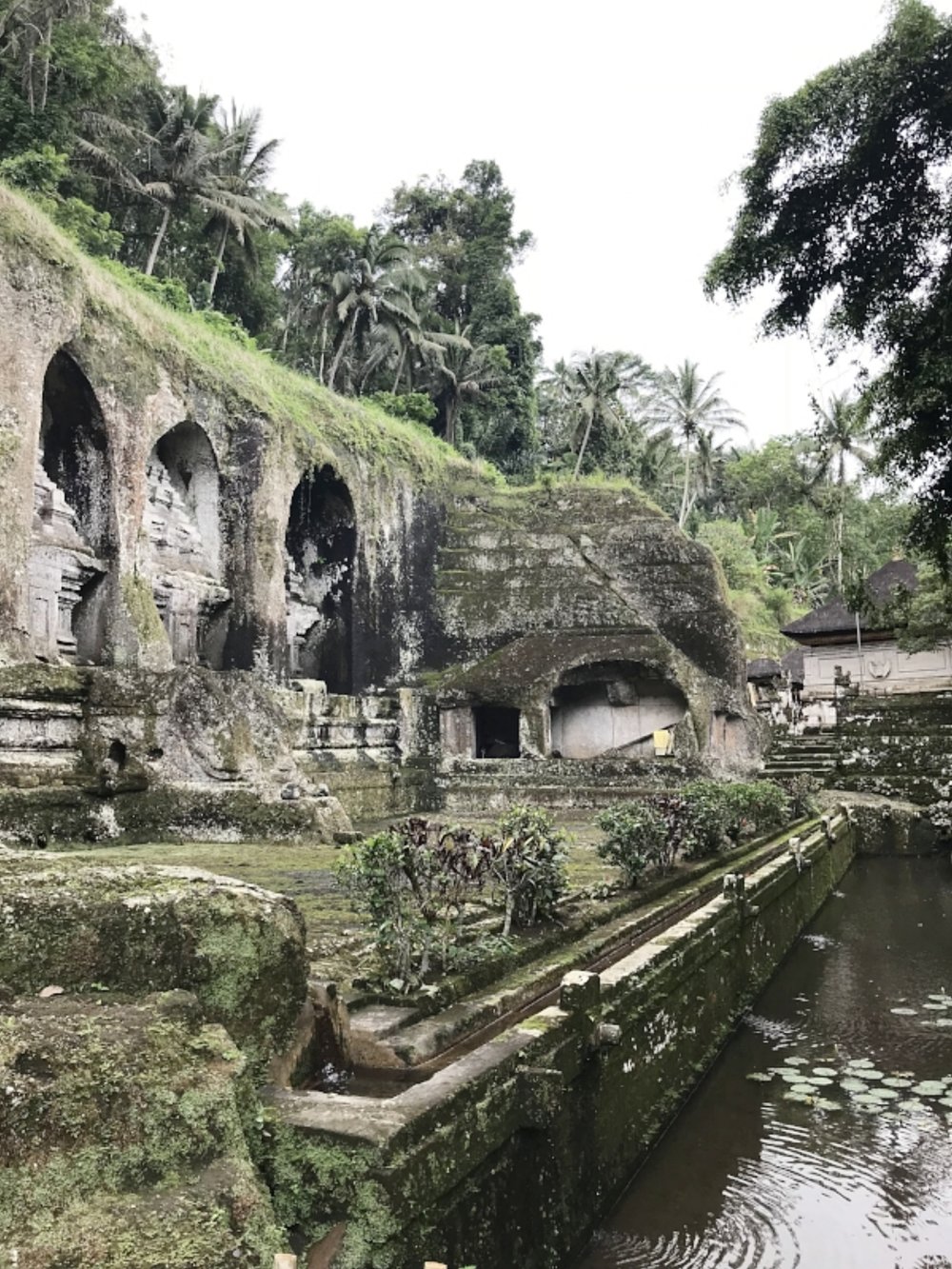 Sacred Monkey Forest Sanctuary
"Cheeky monkey!" is one of my favourite expressions and I really got to maximize it here. There are over 600 monkeys that live in the Sacred Monkey Forest Sanctuary in Ubud. It's incredible to see the community and how they interact. From naughty babies trying to escape their mother's clutches to lover's quarrels, this forest sanctuary was an incredible way to see the monkeys up close and personal. You have the option to buy bananas to feed the monkeys but I strongly recommend AGAINST it. Not only am I opposed to feeding wild animals (even if it is in a sanctuary), it sends them into a complete frenzy. Also, do not wear any loose accessories like scarves or jewelry – they will swipe it right off you and escape to the tree tops.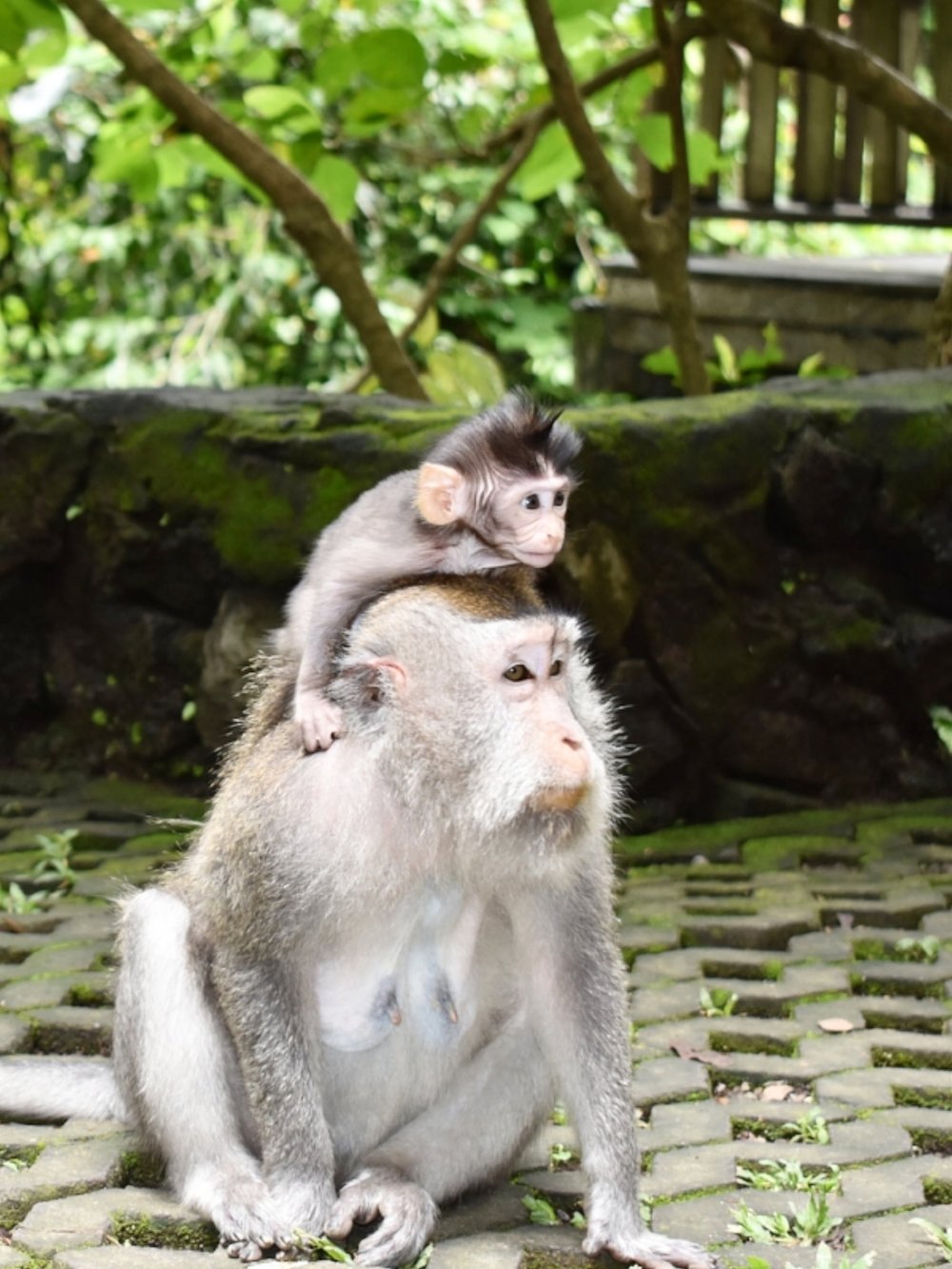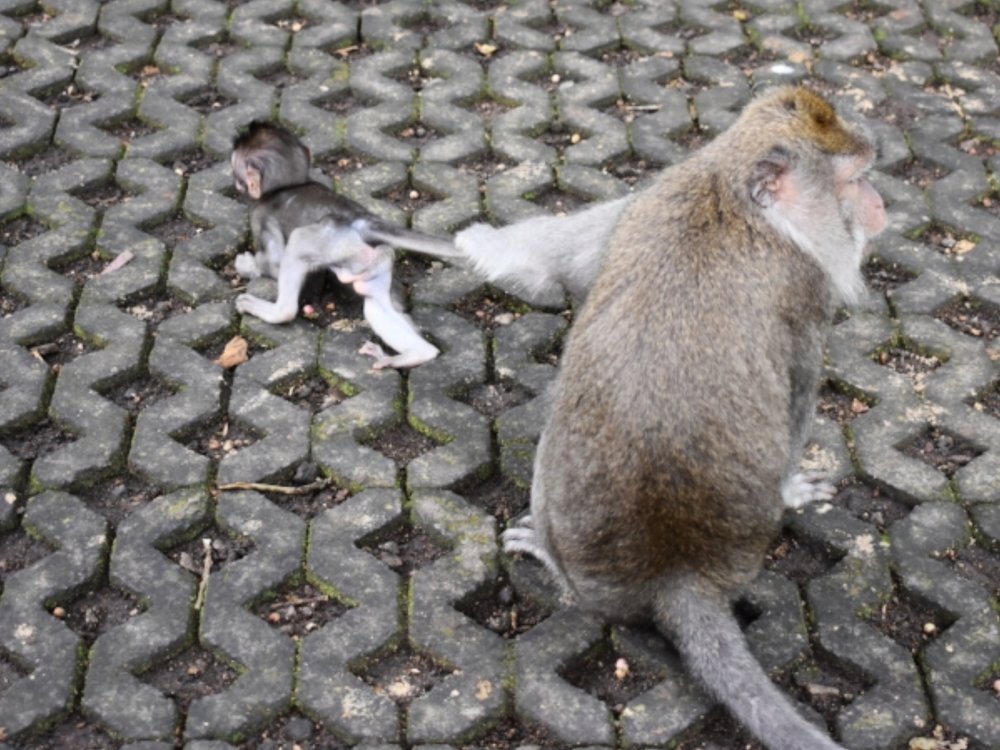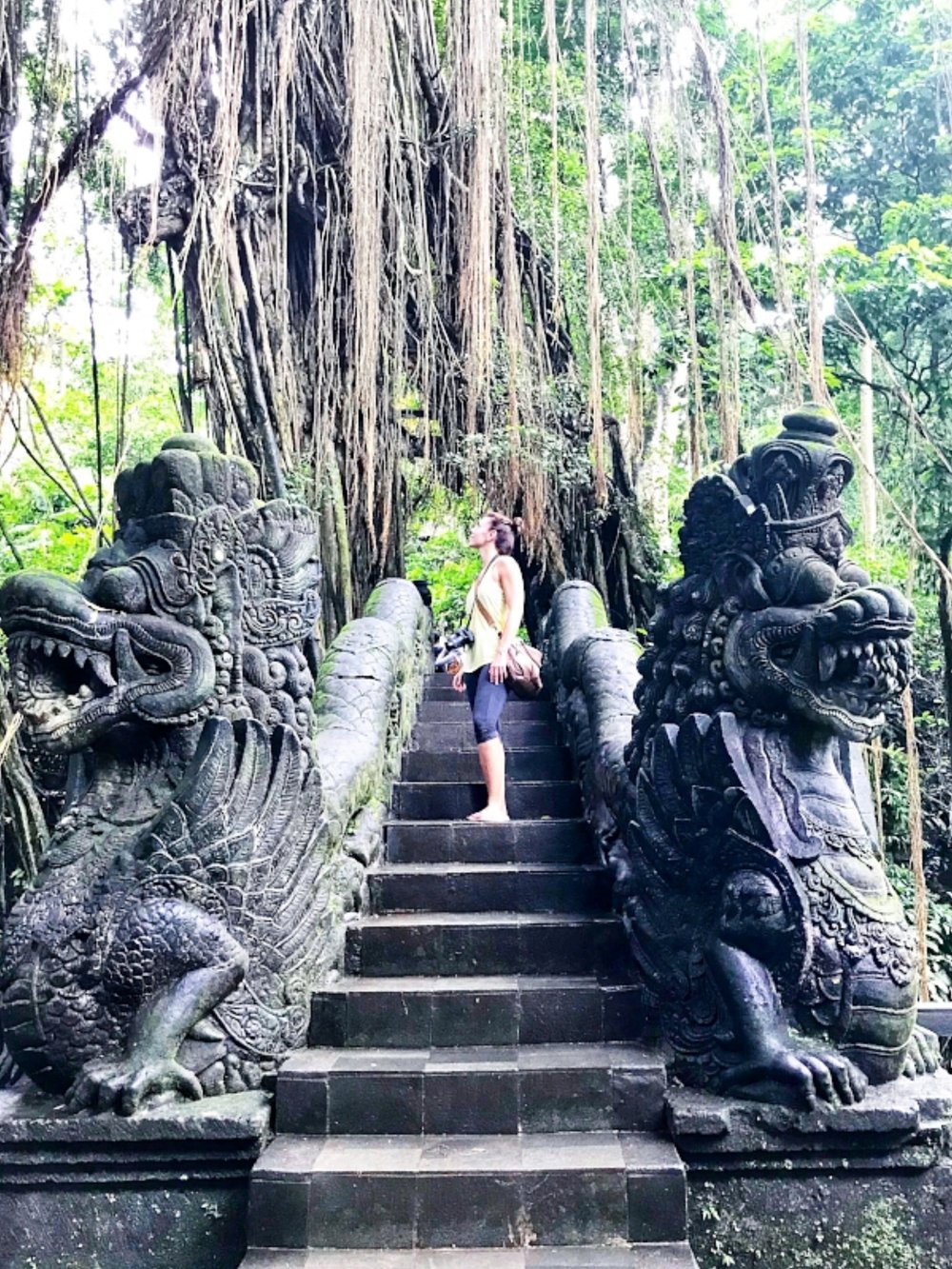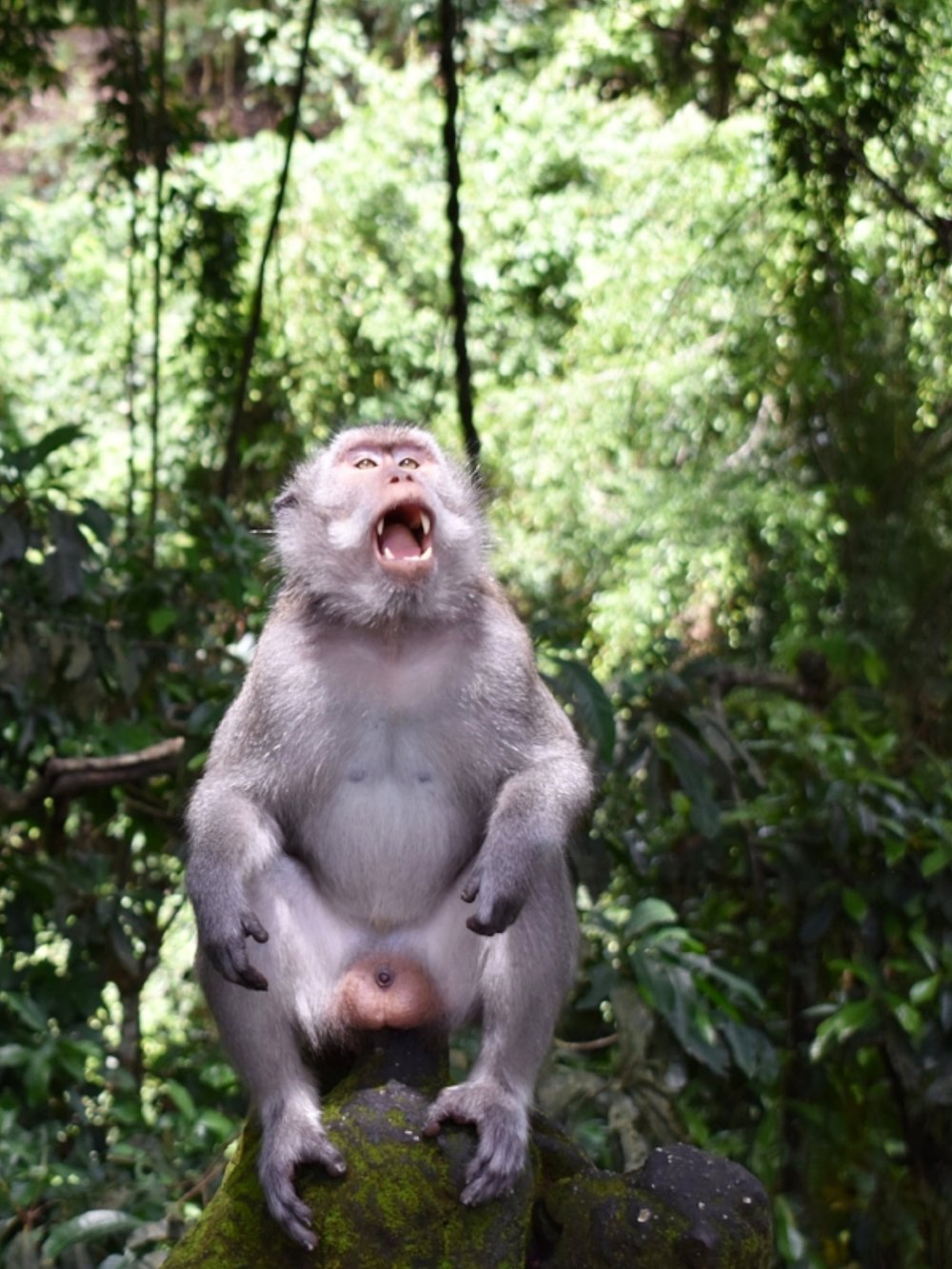 LOVED (THESE THINGS TO DO IN UBUD)
Yoga in Ubud Bali
Most people think of yoga and Bali synonymously and rightly so. There is a special spirituality here and it is one of the world's greatest homes to this wonderful practice. As mentioned, I was on a Bali yoga retreat. We practiced yoga twice daily (I had the good fortune of being asked to teach Yin one evening) with the days available to explore our surroundings. Having a desk jockey job, it took me a couple days to unravel my tense muscles. By the third morning, my flexibility returned and my muscles loosened as I dived deeply into my asanas. Most importantly, I was enjoying that sense of calm and peace that comes with regular yoga practice, and I was sleeping like a baby each night.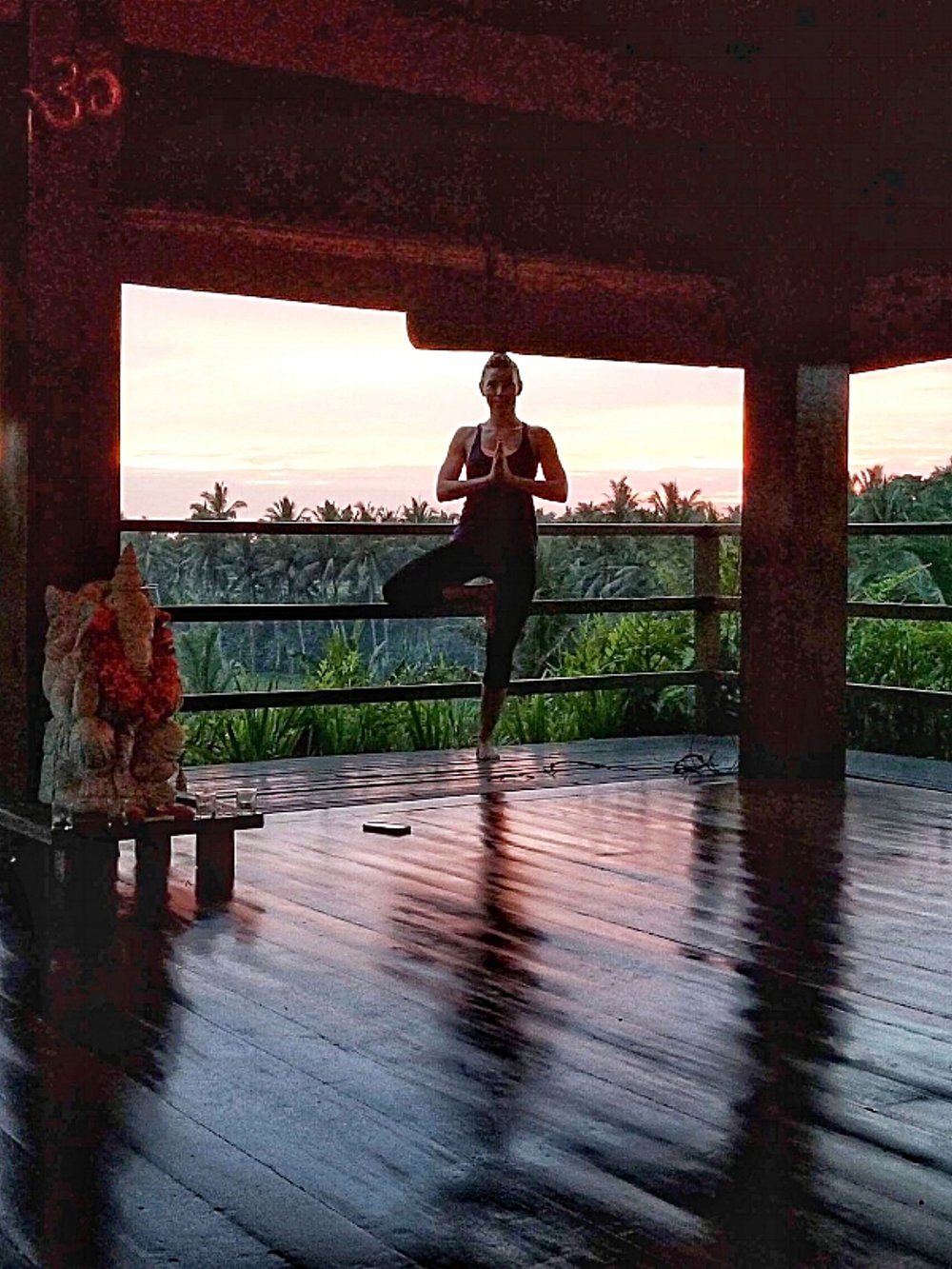 Where to Stay in Ubud
In Ubud I stayed at the absolutely stunning Soulshine Hotel + Yoga Retreat. Owned by Michael Franti, the stamp of this artist is everywhere you look. The hotel is a few minutes outside of the town centre but I grew to appreciate the quiet of our surroundings.
On arrival, the hotel appears rather basic but you quickly realize the attention to detail that has gone into the design elements as well as the service. They provide high-end bathroom amenities and turndown service – everything a five star hotel would. And the food they offer is five star as well. I ate vegan all week and am still dreaming about the delightful meals and beautiful, fresh juices they created every day.
Located in a rice field, there's an outdoor pool, restaurant and terrace, open air lobby and retail, plus a yoga shala on the top floor offerings stunning sunset views. The hotel also offers spa treatments (although the actual 'spa' is just a converted room that's also used for storage) including great massages for only $10. Taxis into town are approximately 60,000 Rupiah ($6 CAD).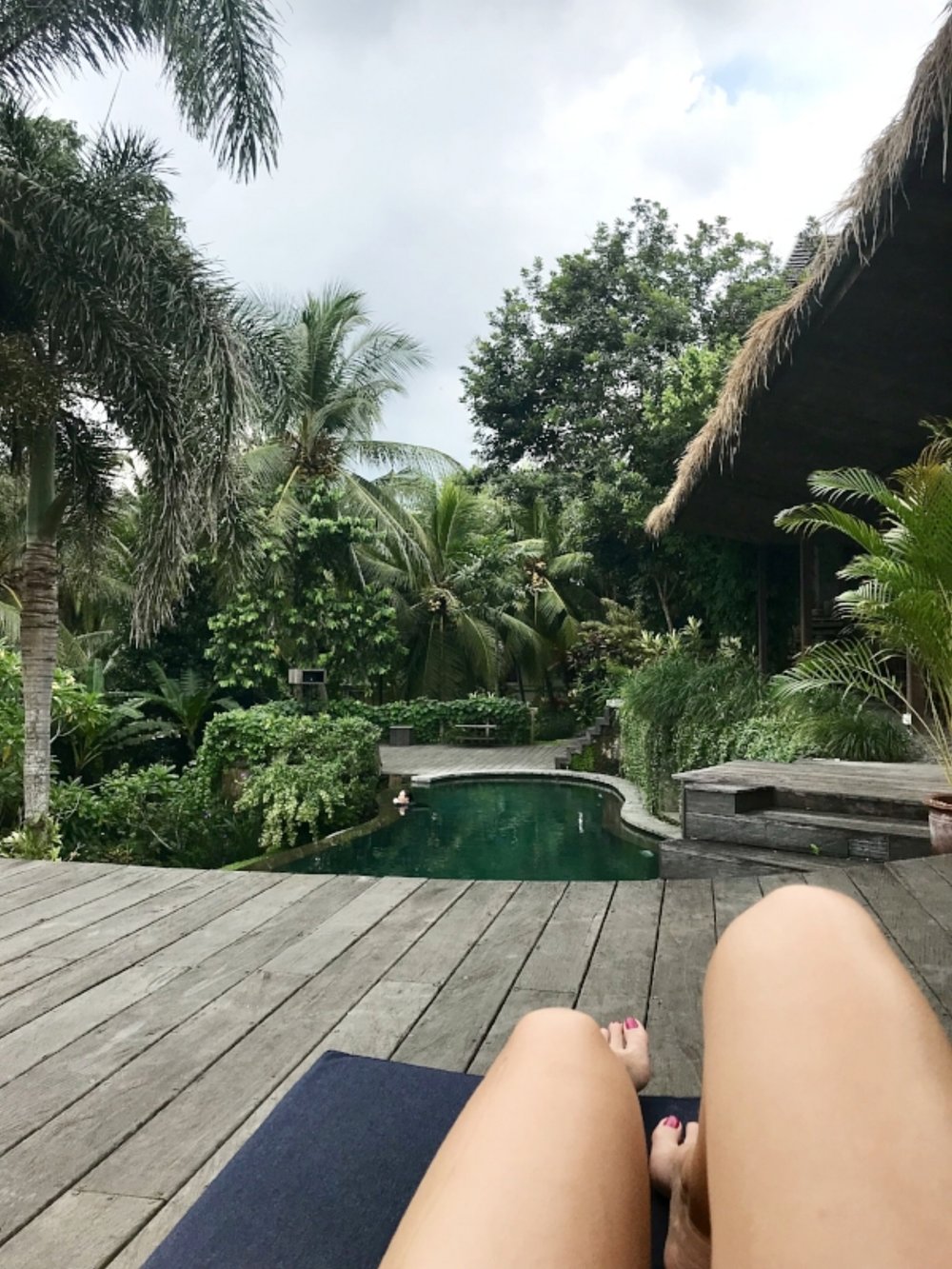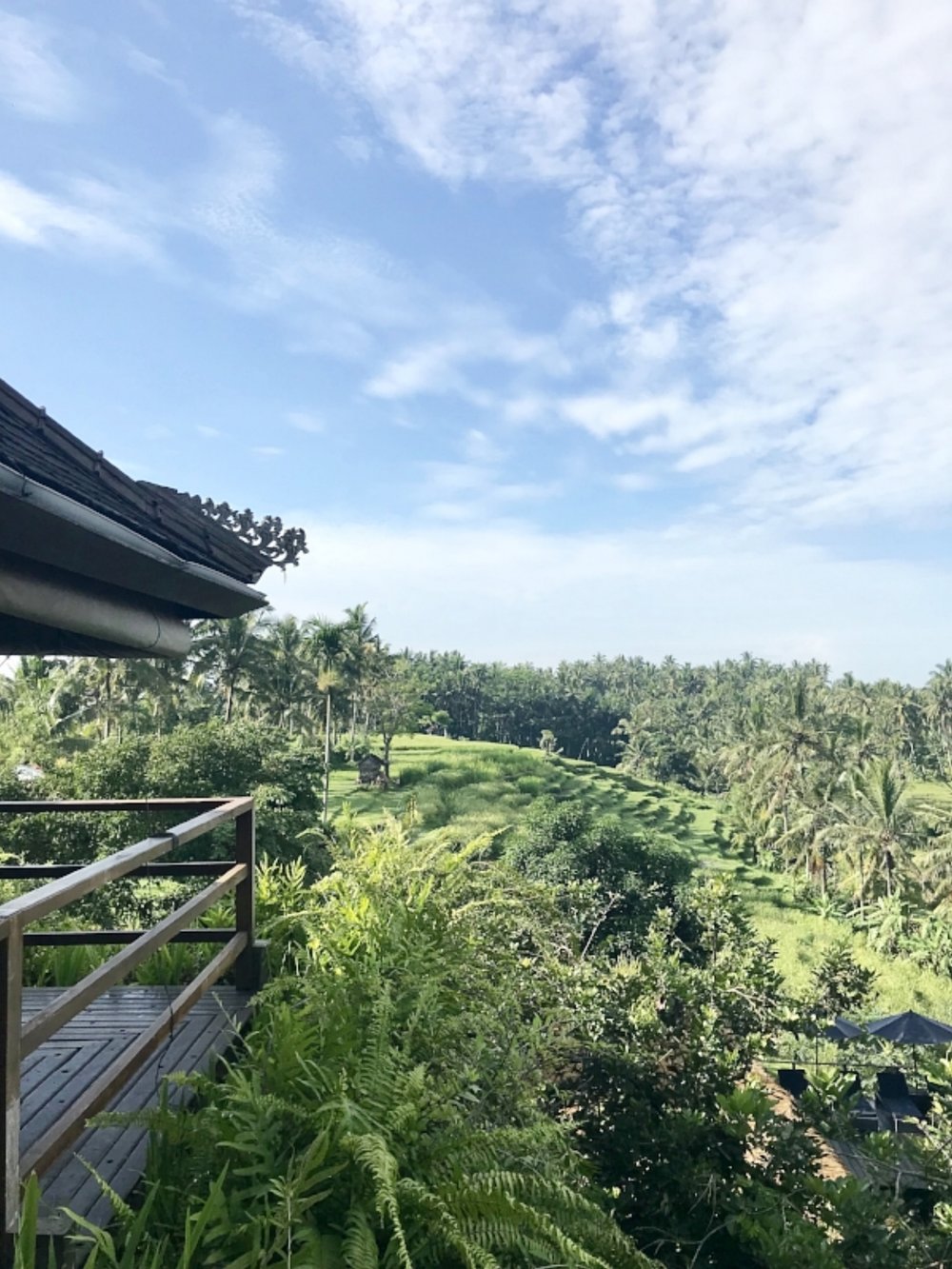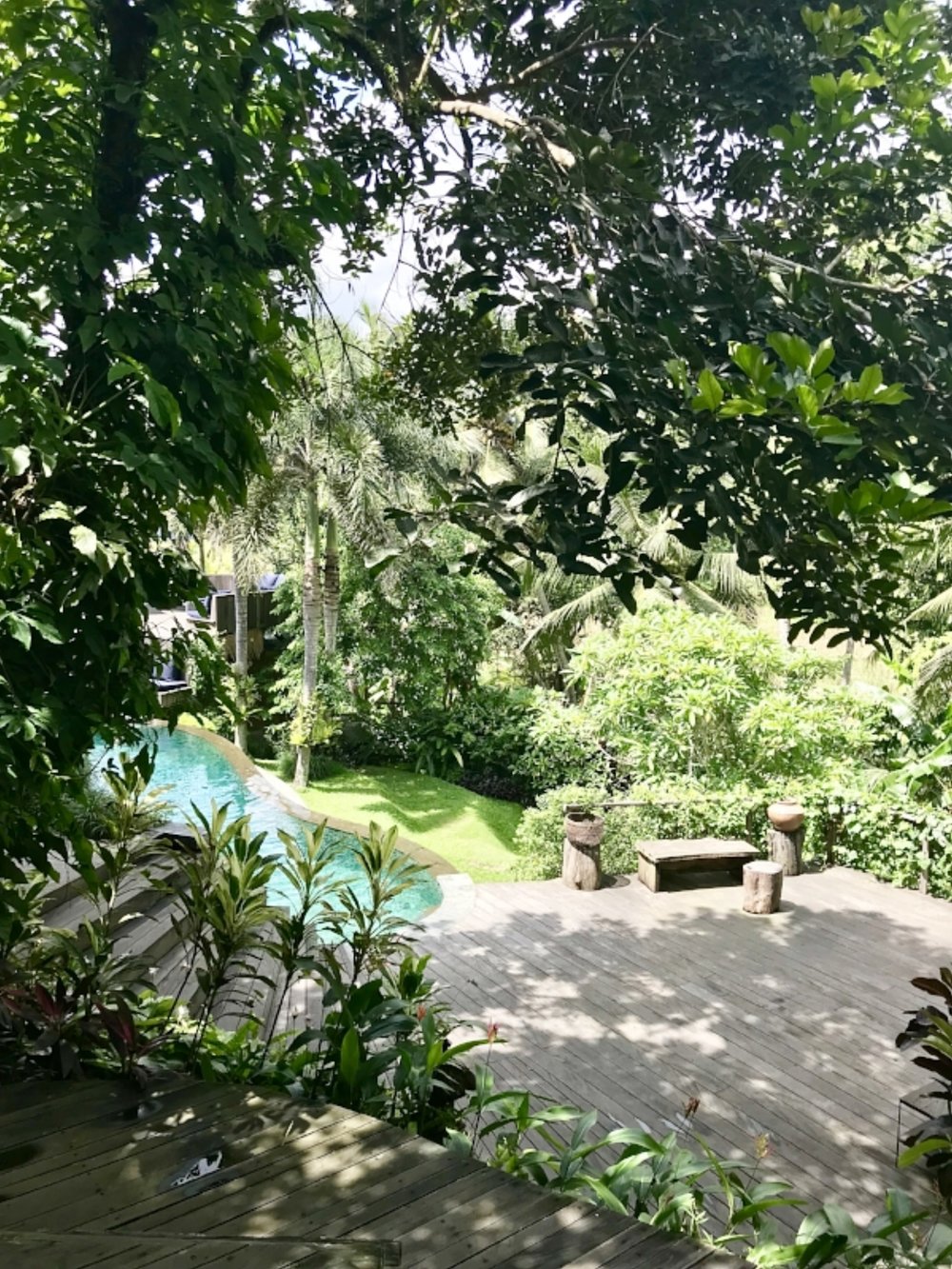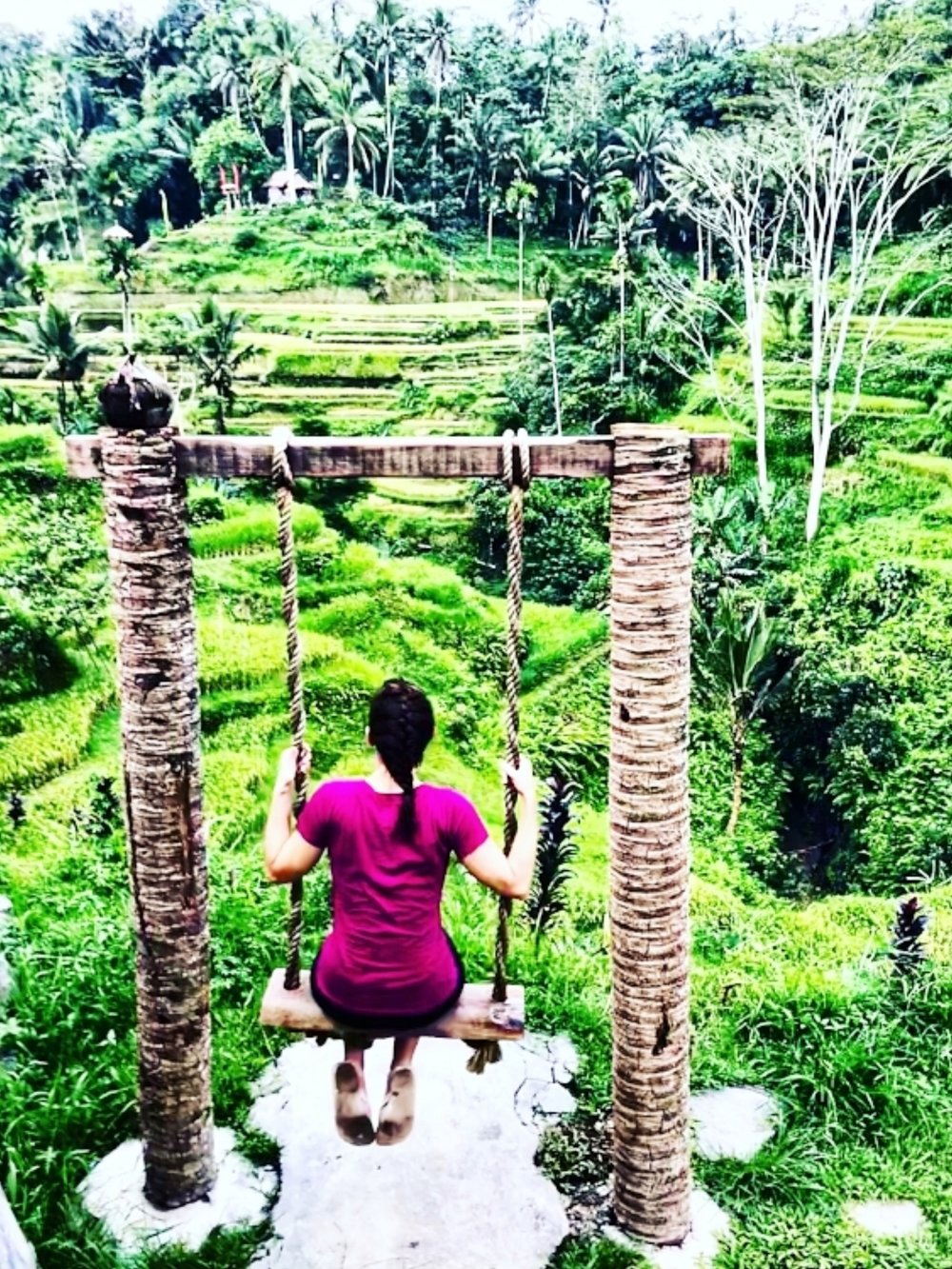 Have you been to Ubud before and if so, did you have a different experience? Let me know!
All of my recommendations are also saved in my What Lynn Loves TripAdvisor Ubud Bali travel itinerary for quick and easy research and reservations.
SAVE TO PINTEREST FOR EASY REFERENCE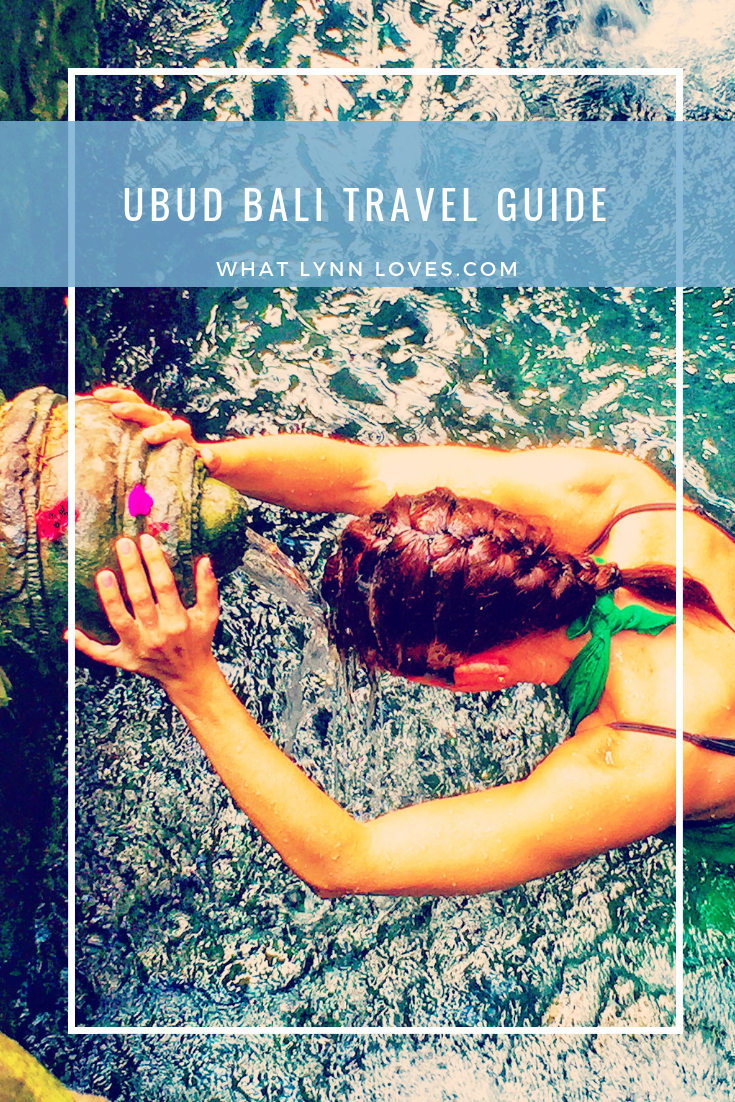 This post may contain affiliate links. This means that at no extra cost to you, I earn a small commission if you make a purchase. Thank you for your support!