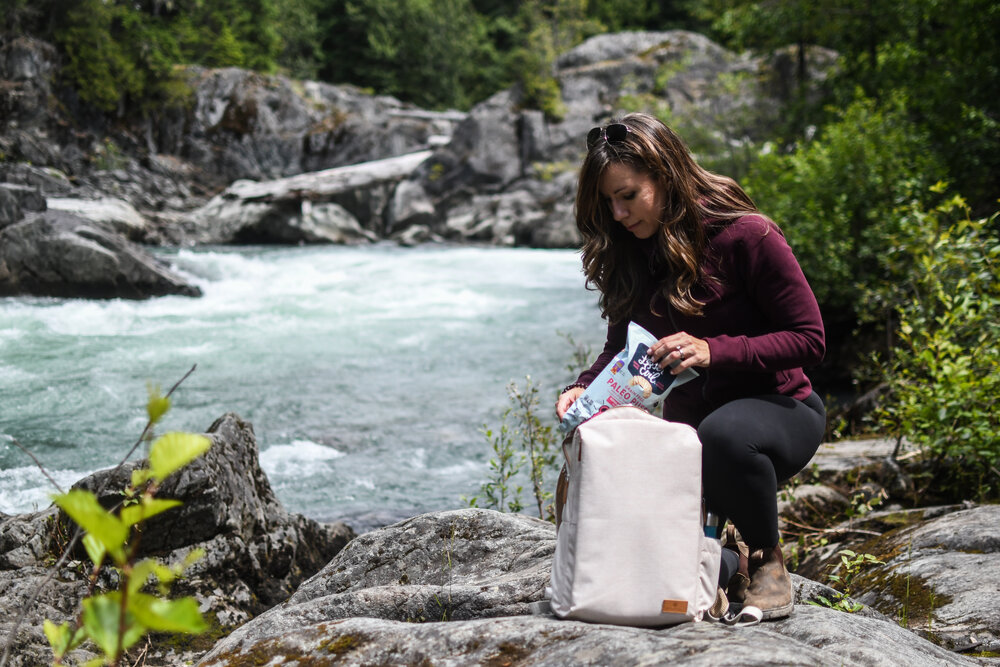 I was recently reminded that no matter how long or short a hike, you should always know what to bring on a hike and ensure you have some essential items with you. I was out for an easy hike with a girlfriend and as we were chatting, we got totally distracted and lost our bearings. Luckily, we were familiar with the area we were in but we went in circles for AN HOUR trying to find the right trail to take back to my car. It was hot and muggy, there were lots of mosquitos, it started to rain, we had no water or snacks, and it was overall just a bad scene. We were having a chuckle about it because we knew we were just minutes from the car. However, if we were in other terrain, it could have been significantly worse.
So I thought it was a good opportunity to share with you (and to remind myself) to always bring these essential items you need for any hike, whether going out for a few hours on a day hike or an overnight hiking trip for several days.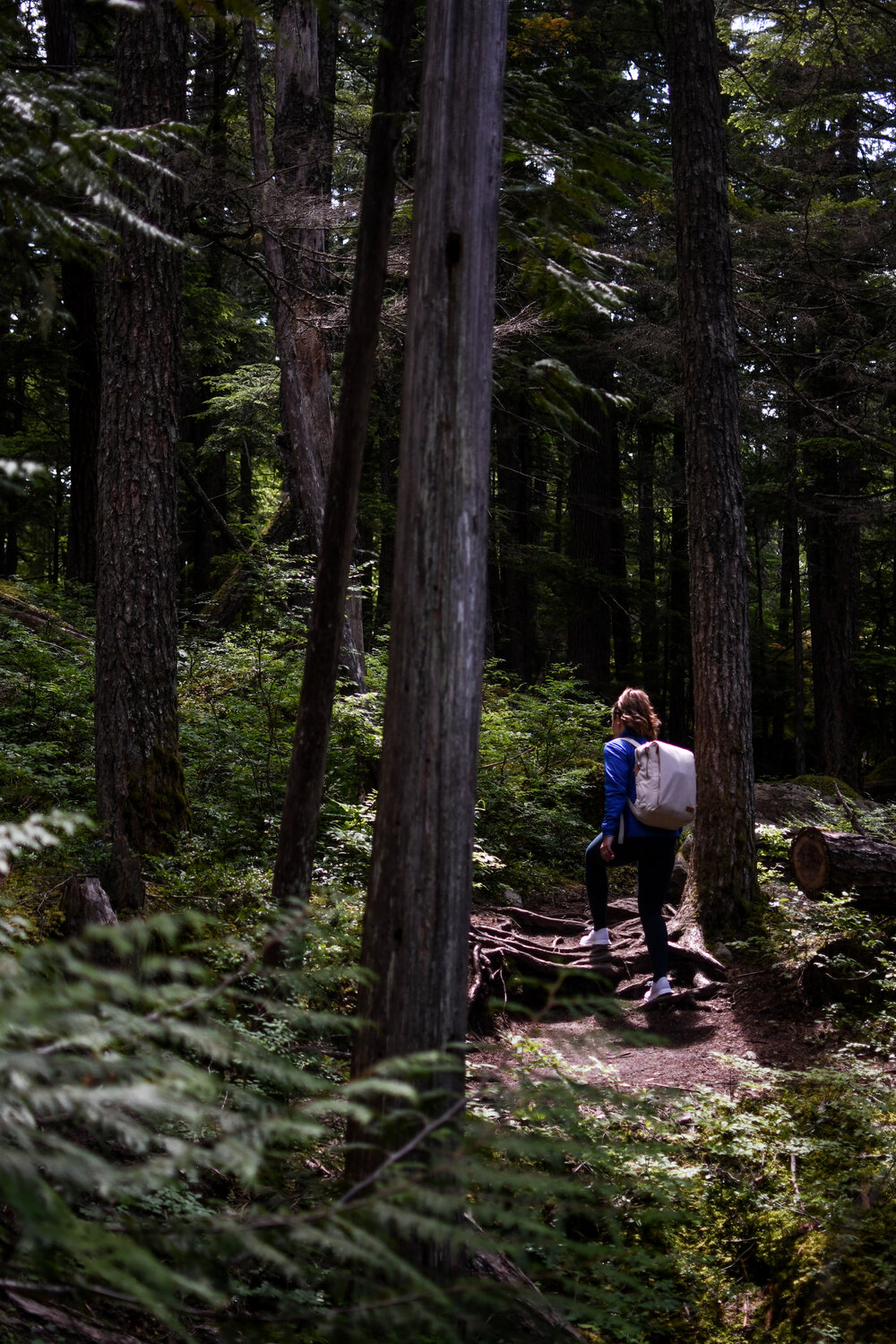 PACKING LIST OF ESSENTIAL ITEMS FOR A HIKE
Here are 10 essential items for a hike that everyone should carry in their pack for any outdoor adventure:
Sun protection (including a hat, sunscreen and sunglasses) and heavy-duty mosquito repellent

Food and a minimum of 1 litre of water per person, more if it's hot and/or if you're planning to be gone all day or overnight. Be sure you're well hydrated before you depart, too.

Flashlight or headlamp, and spare batteries.

Fire-making tools including a lighter or waterproof matches plus a candle or firestarter. Dry lint, cotton balls, or even hand sanitizer works well as firestarter.

A whistle or mirror to signal for help.

Rain and windproof jacket, plus toque, gloves and additional thermal layers if you're hiking in the alpine (even if the weather starts out pleasant, it can change quickly).

Fully charged phone with navigation and communication apps like Trailforks and Gaia already downloaded (and know how to use them).

First aid kit (and be familiar with what's in it and how to use it).

Emergency shelter, like a tarp or blanket.

Pocket knife.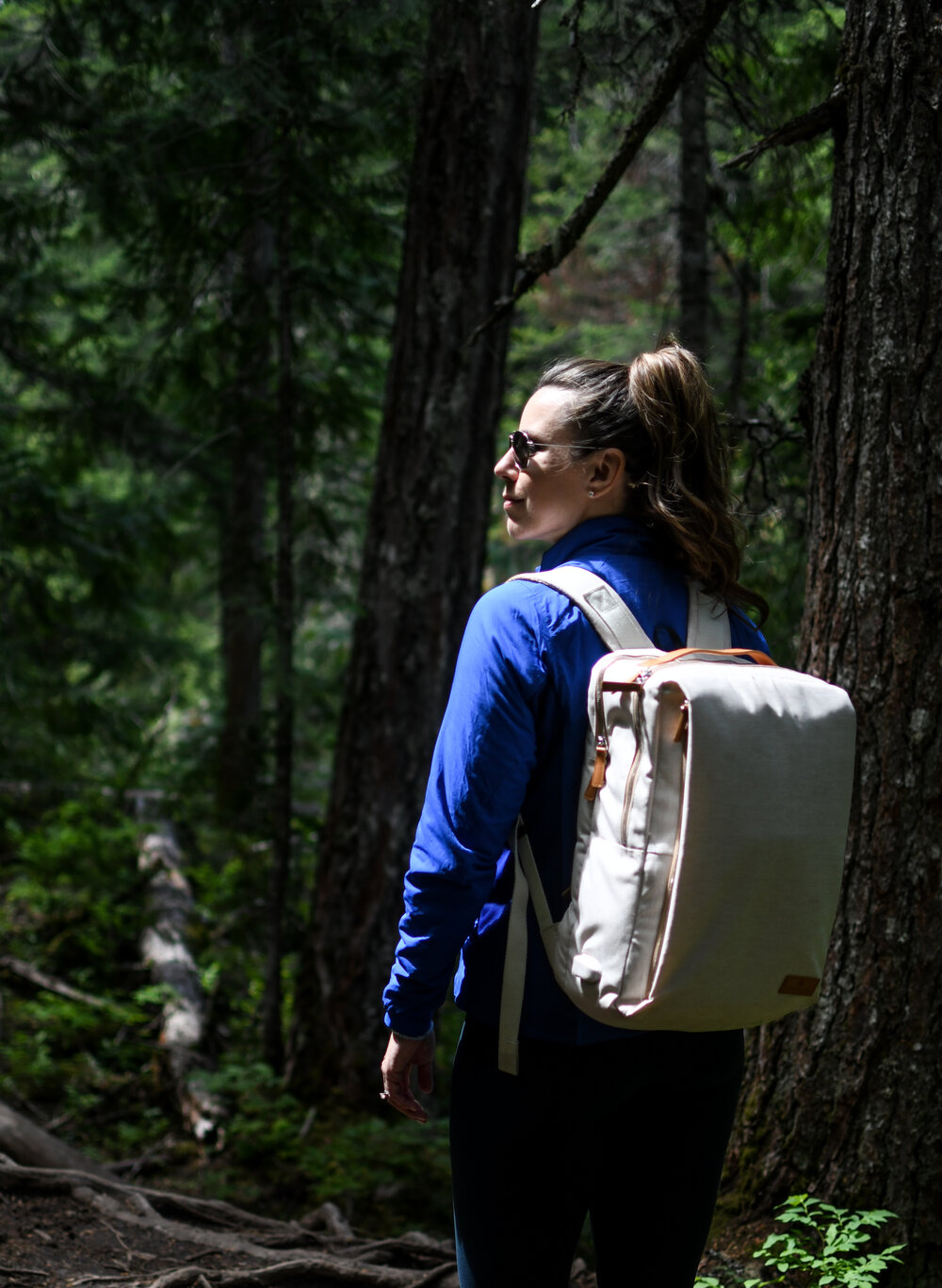 You can get all of these essential items for hiking at a local outdoor adventure store like the Escape Route in Whistler and Squamish, or Mountain Equipment Coop (MEC) is major centres like Vancouver, Victoria, Calgary and Edmonton. And while you're there, don't hesitate to ask their knowledgeable staff for feedback on what to bring on a hike – they might have some great new products to tell you about.
It's been ages since I've thought about what I should pack for hiking but I'll be giving my daypack a serious overall before my next adventure in Whistler and will ensure I've ticked all of these essential items off my list. Have I missed anything that you'd include of things to pack on a hike? Let me know in the comments.
SAVE TO PINTEREST FOR EASY REFERENCE