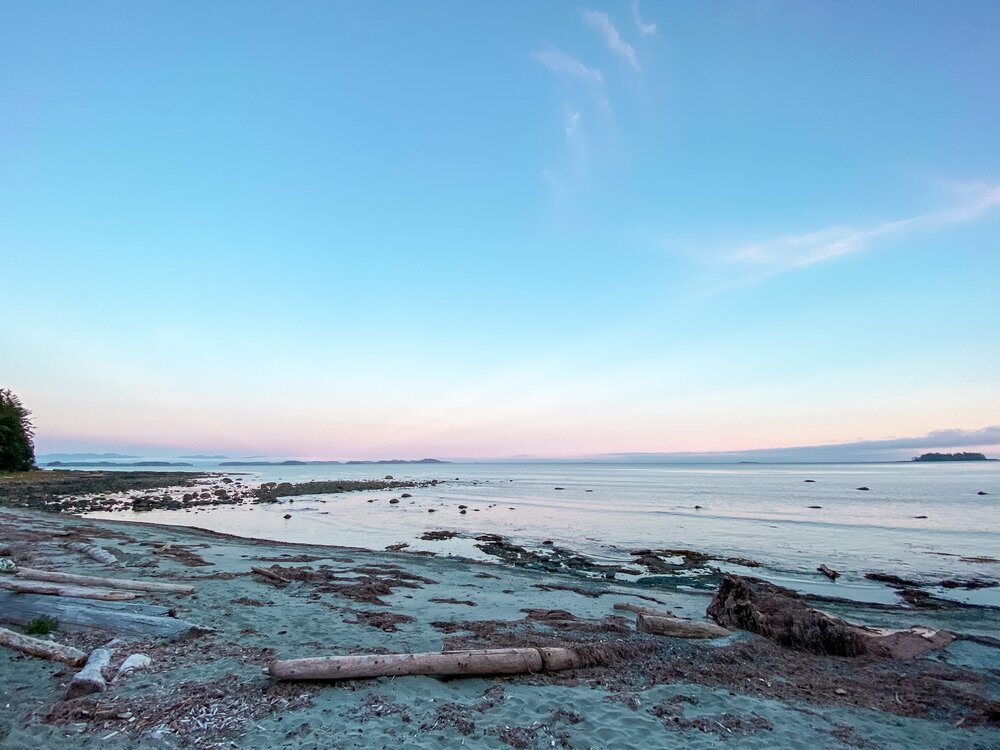 If you've been to Canada's surfing town of Tofino, you've probably seen the signs for neighbouring Ucluelet but chances are, you've never actually visited. That's certainly been the case for us. This year, however, as we are exploring our backyard more and taking roadtrips around British Columbia and Alberta, we knew this was the perfect time to plan a camping trip to Ucluelet and Tofino.
A charming town of less than 2,000 people, Ucluelet is on the west coast of Vancouver Island. It has a history rich in Indigenous culture (Ucluelet means "people of the safe harbour" in the indigenous Nuu-chah-nulth language) and has kept it's wild west coast ways in many regards. Like much of the Pacific Northwest, the weather in Ucluelet is often wet and the fog that rolls in in legendary but there's really not better place to be on a damp day (just pack a waterproof jacket and layers). And when the sun shines, like it did for our getaway to Ucluelet, well – it is pure magic.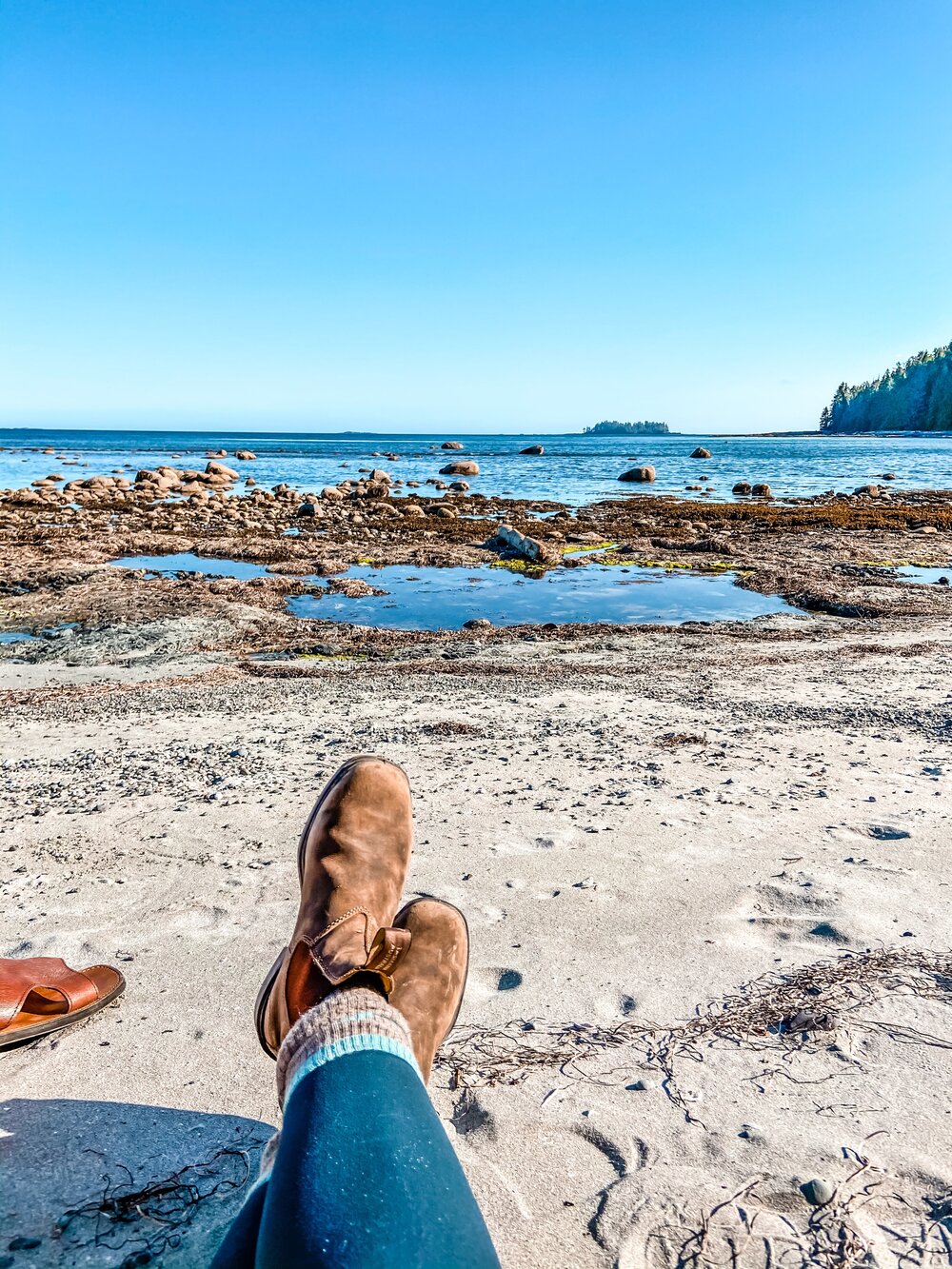 WHERE TO STAY IN UCLUELET
After spending 30 minutes bumping along eight kilometres of a pothole-ridden gravel road, I can safely say this is one instance whereby it really is about the destination and not the journey. However, once we arrived at Mussel Beach Wilderness Campground it was well worth it. This is truly a piece of pacific northwest heaven with a rugged coastline, wildlife, and forest surrounding you from all angles. The campsites are right on the ocean and there's nothing between you and the beach. To watch the sunset on our own private parcel of beach and wake up to ocean views from our rooftop tent was truly magical. The campsite and facilities (including toilets) were absolutely meticulous and I say this as someone who dreads that part of camping. If tent camping isn't your style, Mussel Beach also offers small cabins and glamping huts (really wish I'd known about the latter earlier, they look amazing!).
There's an abundance of accommodation options in Ucluelet and for all price points so whether you're travelling with kids and looking for a B&B or on a romantic weekend getaway and would prefer a luxury hotel or rustic cabin in Ucluelet, check out the Tourism Ucluelet website for additional options.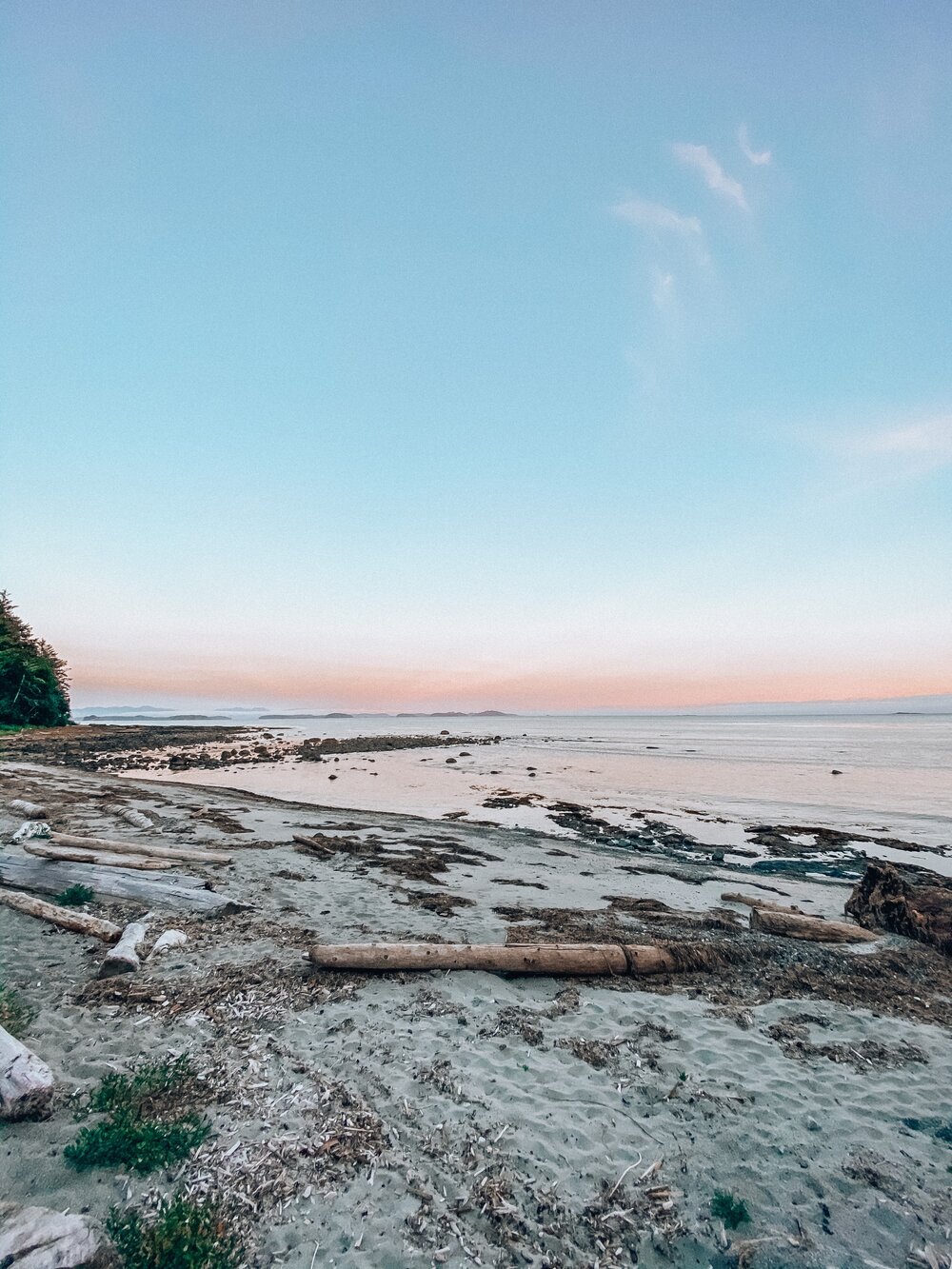 BEST PLACES TO EAT AND DRINK IN UCLUELET
Zoe's Bakery & Café piqued our interest because it's my stepdaughters name however this charming café is also ranked as one of the best coffee shops in Ucluelet. Whether you have coffee or tea one thing is certain, you MUST try the Black Bean Brownie. You'd never know it's a vegan and gluten-free treat, it's so damn delicious! If you're stopping for lunch, try one of the Goodness Bowls or vegan sandwiches.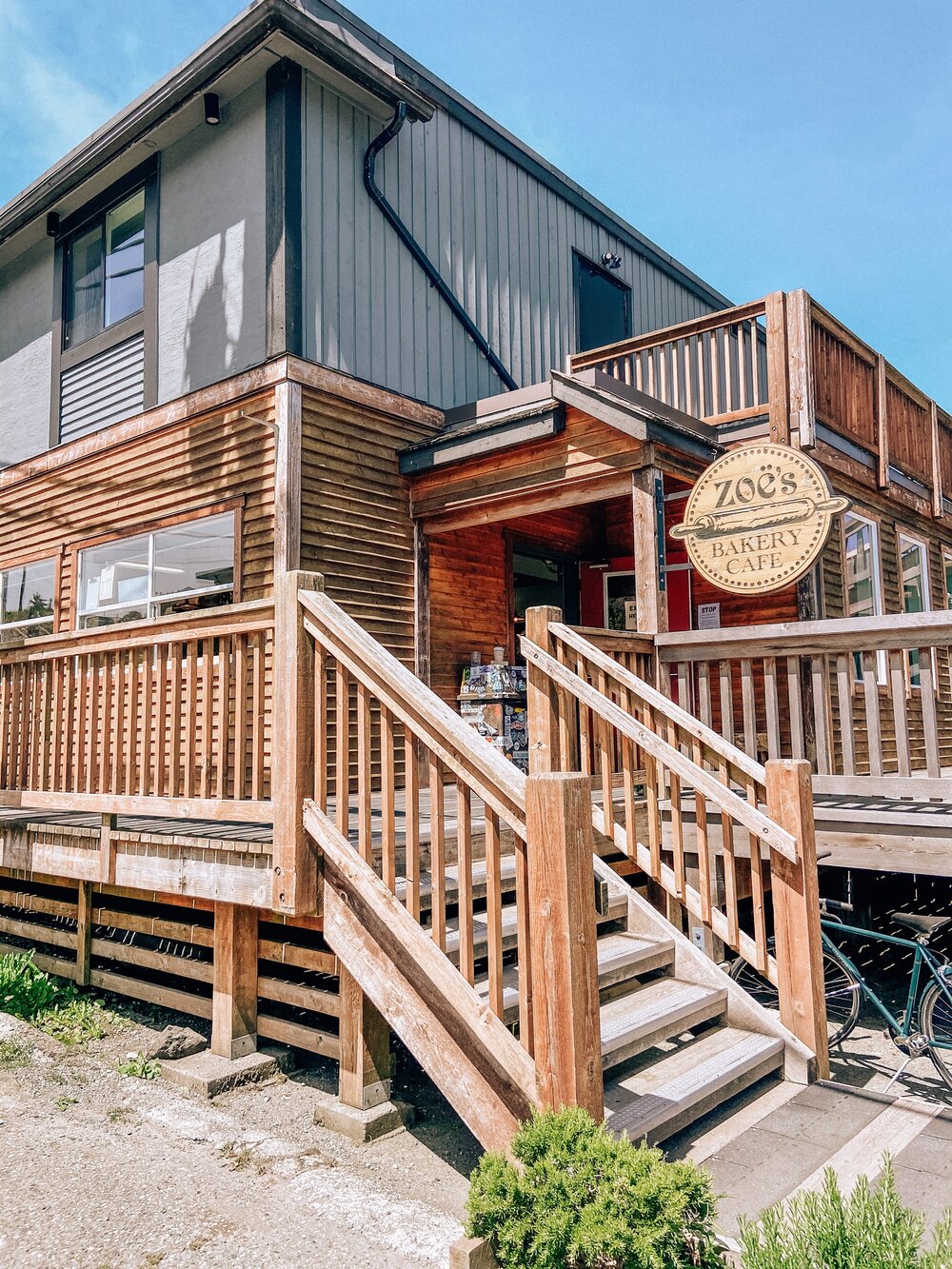 If it's only coffee you're after, then The Foggy Bean Coffee Co. is your jam. We literally stumbled upon this coffee shop on the foggiest day we'd ever seen and it felt like a sign. There's two things I love about this family owned and operated place (aside from the amazing aroma of roasting coffee beans); the first is that they focus on ethical and sustainably sourced coffee and the second is that they're located in a beautifully repurposed historical building – the former St. Aiden's Church – which is situated on top of a hill. They have a great patio so sit back and sip your coffee while you take in the incredible views Mt Ozzard and Ucluelet's inner harbour.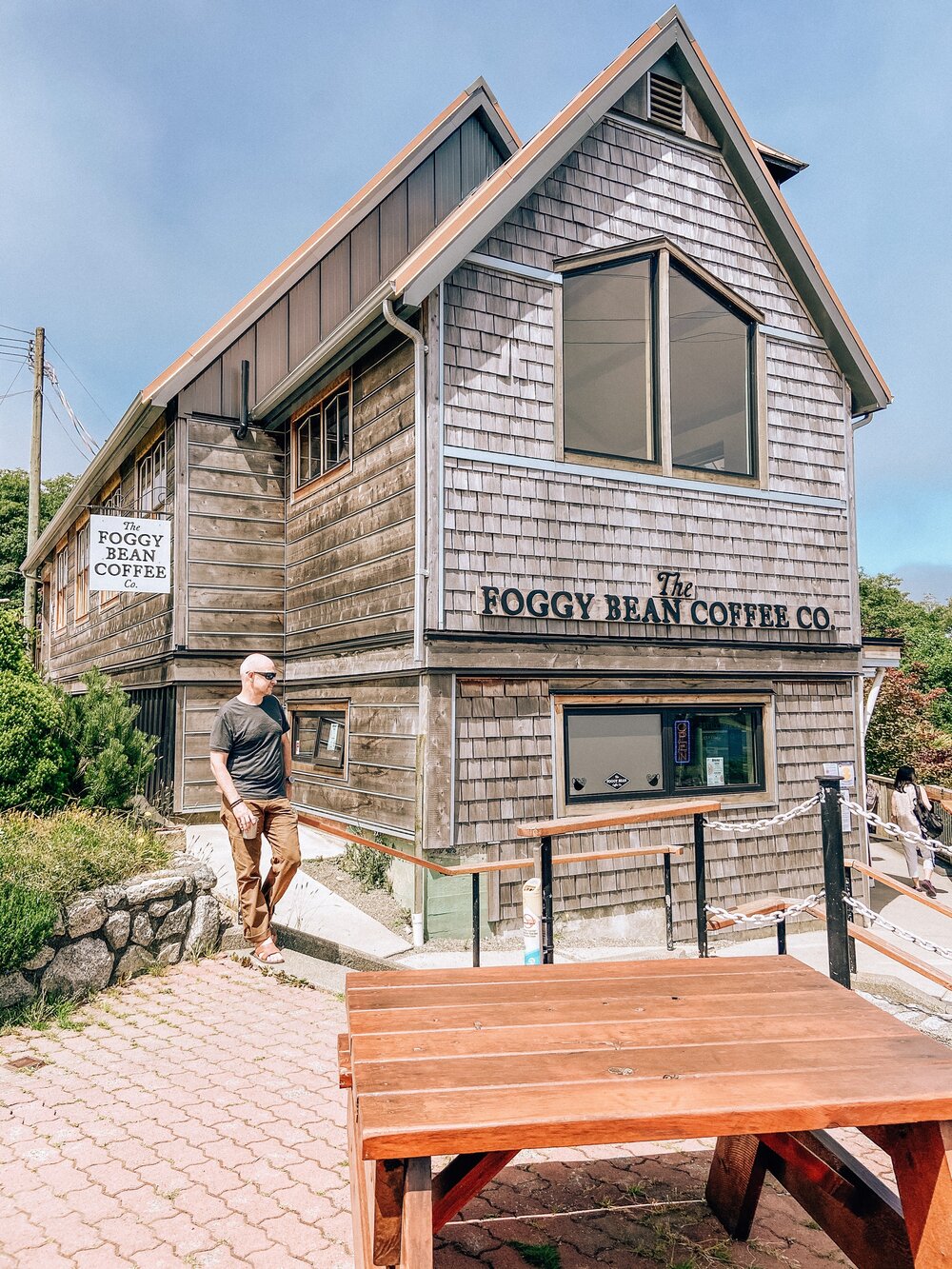 We didn't have time to try Pluvio restaurant in Ucluelet however this highly rated restaurant is at the top of our list of places to have dinner in Ucluelet next time we visit. They also have a cute little hotel above the restaurant.
THINGS TO DO IN UCLUELET
Amphitrite Point Lighthouse
To me there's nothing more coastal than a lighthouse and I loved learning about the storied past of the century old Amphitrite Point Lighthouse. There are viewpoints surrounding the lighthouse from which you can sit back and watch the wild waves of the Pacific Ocean crashing into the coastline. We decided to walk the scenic Lighthouse Loop, which is part of the Wild Pacific Trail, and came across an area looking out to what's known as the Graveyard of the Pacific.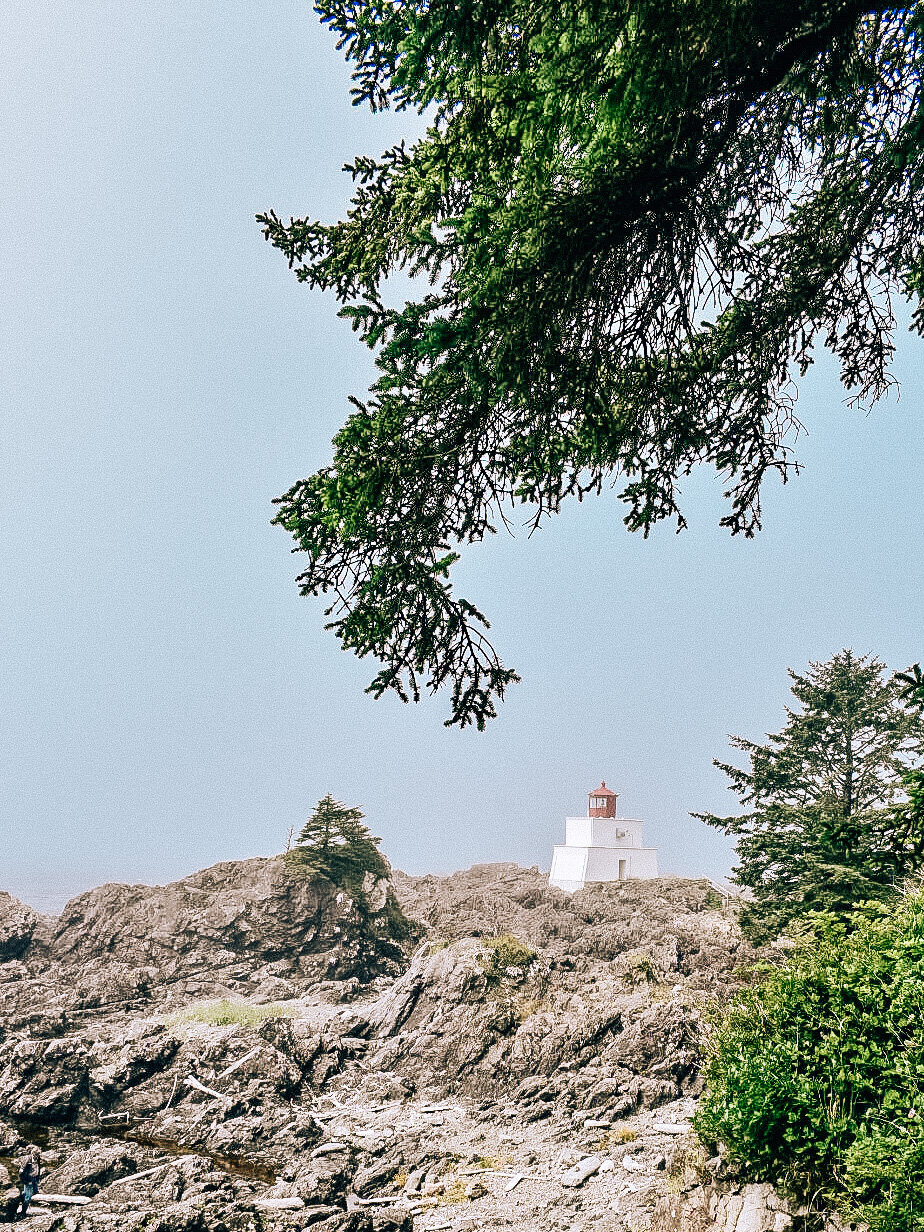 Wild Pacific Trail
This rugged trail is surprisingly accessible so don't hesitate to spend a couple hours walking the Wild Pacific Trail. It's a great activity for families of all ages or, if you're like us, take the opportunity to practice your photography while being out enjoying nature.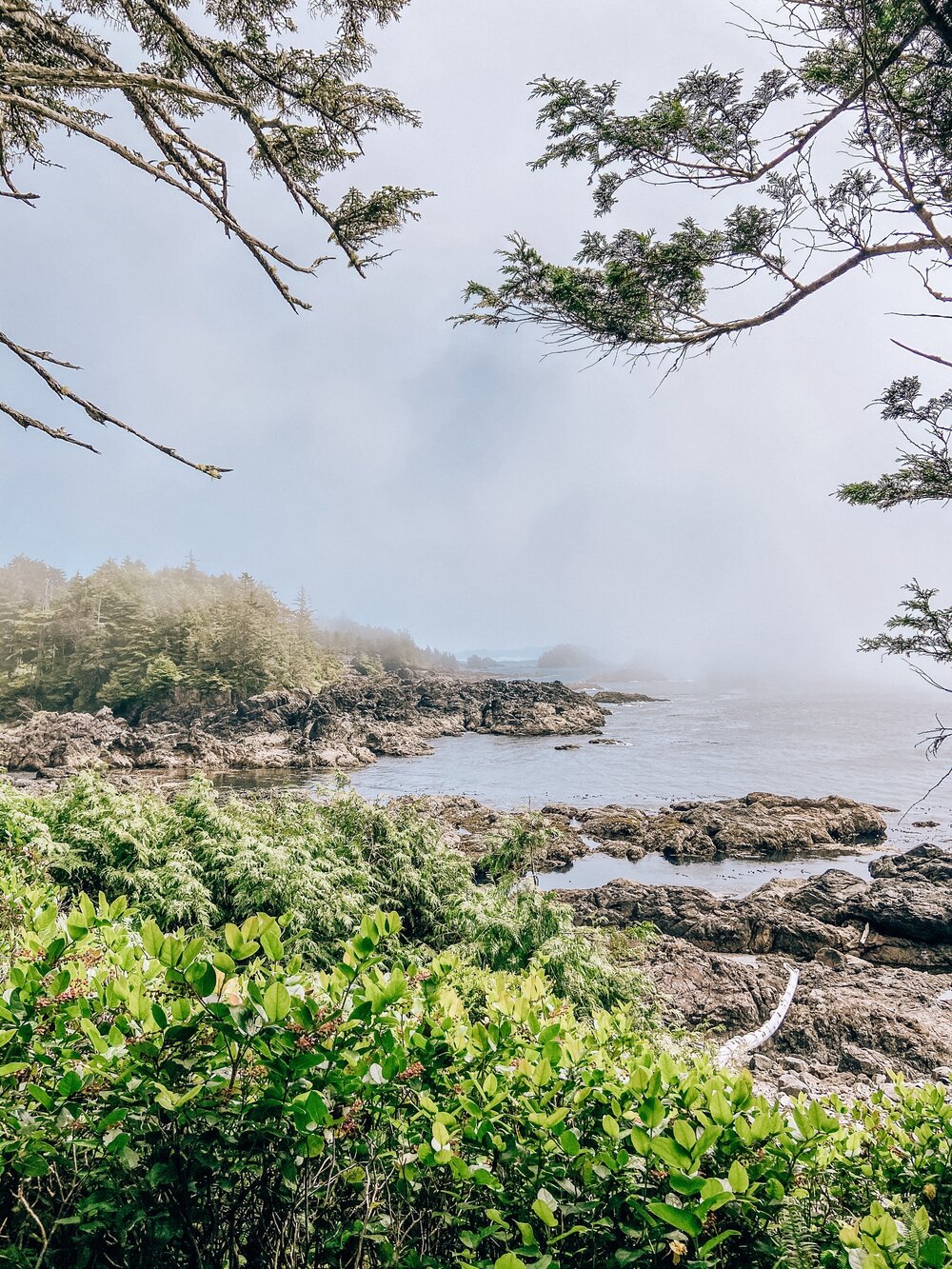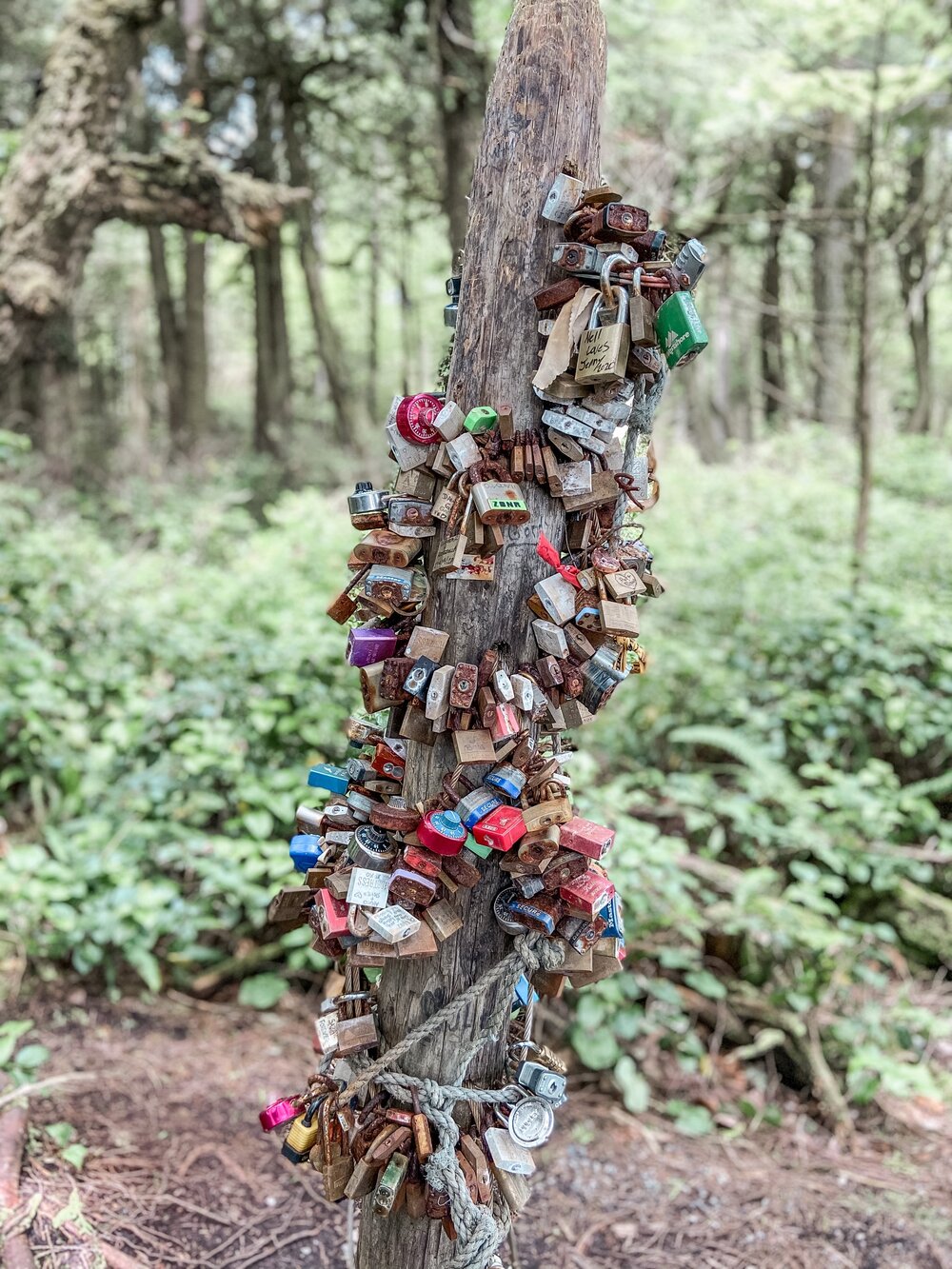 Surfing in Ucluelet
The neighbouring town of Tofino is best known as being Canada's surfing centre however most of the surfing beaches are actually half way between Ucluelet and Tofino. Be sure to bring your board or sign up for a lesson and include surfing in your Ucluelet travel itinerary.
HOW TO GET TO UCLUELET
You have a couple options of getting to Ucluelet however the most straightforward is to drive so that you have your car to explore the area and other parts of Vancouver Island.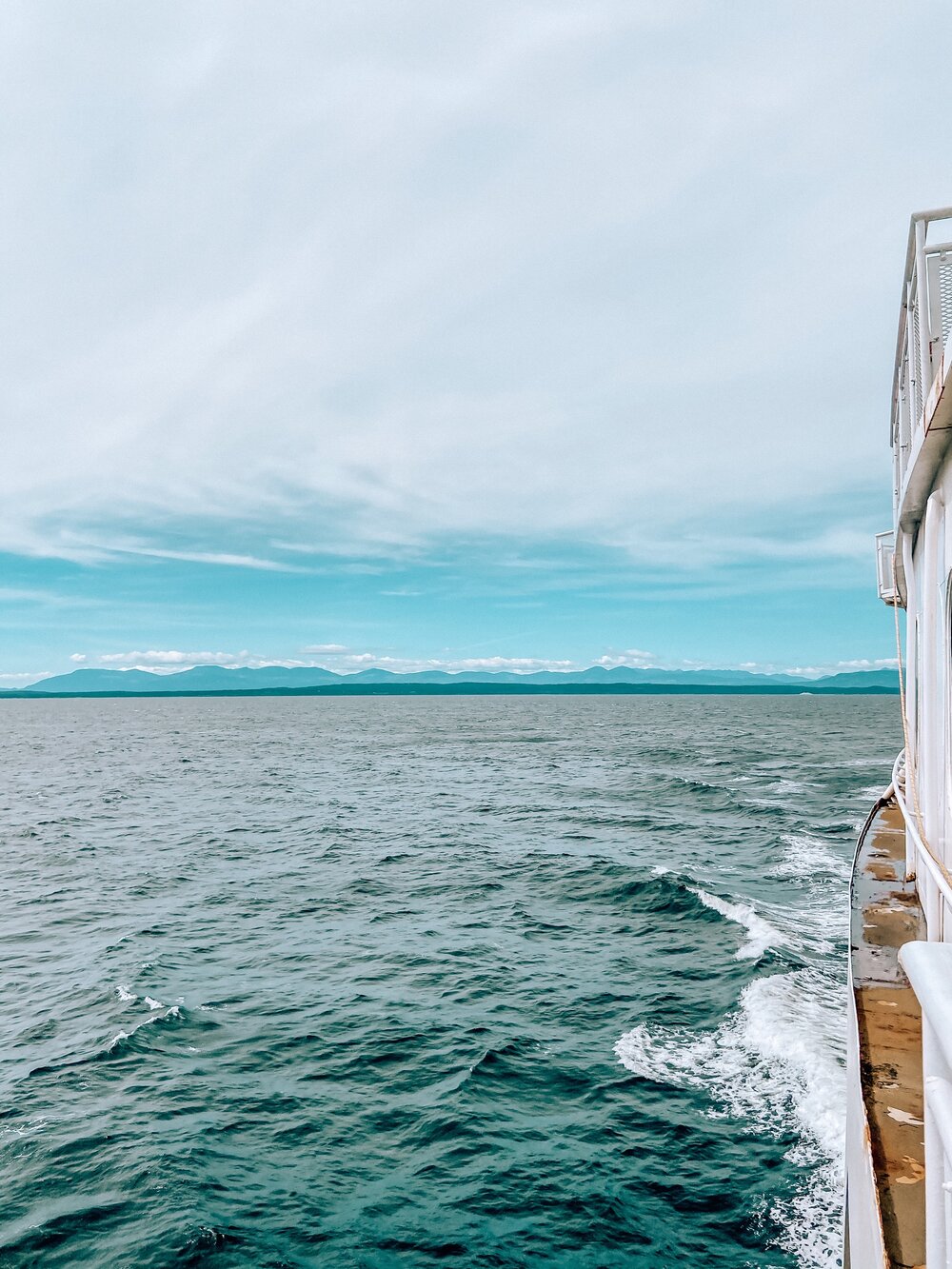 If you're driving, take the Horseshoe Bay ferry from West Vancouver to Nanaimo on Vancouver Island (about 1.5 hours) then you'll take Highway 4 all the way west to Ucluelet (2.5-3 hours). While It's a bit pricey to drive on to B.C. Ferries, it's a scenic ride and having your car offers much more flexibility. The highway that takes you to Ucluelet is really pretty, albeit winding, so give yourself lots of time and go slow.
If you're planning to fly to Ucluelet, Pacific Coast Airlines has regularly scheduled flights from the Vancouver South Terminal to Tofino-Long Beach Airport, which is about halfway between Tofino and Ucluelet. As about shuttle service to Ucluelet, as well.
I've saved all of the locations on my Ucluelet Travel Guide to my Google Maps so you can simply click here to access it.
Have you been to Ucluelet on Vancouver Island yet or is it a place you think you might visit in future? If you've been, I'd love to hear what you thought of it!
SAVE TO PINTEREST FOR EASY REFERENCE