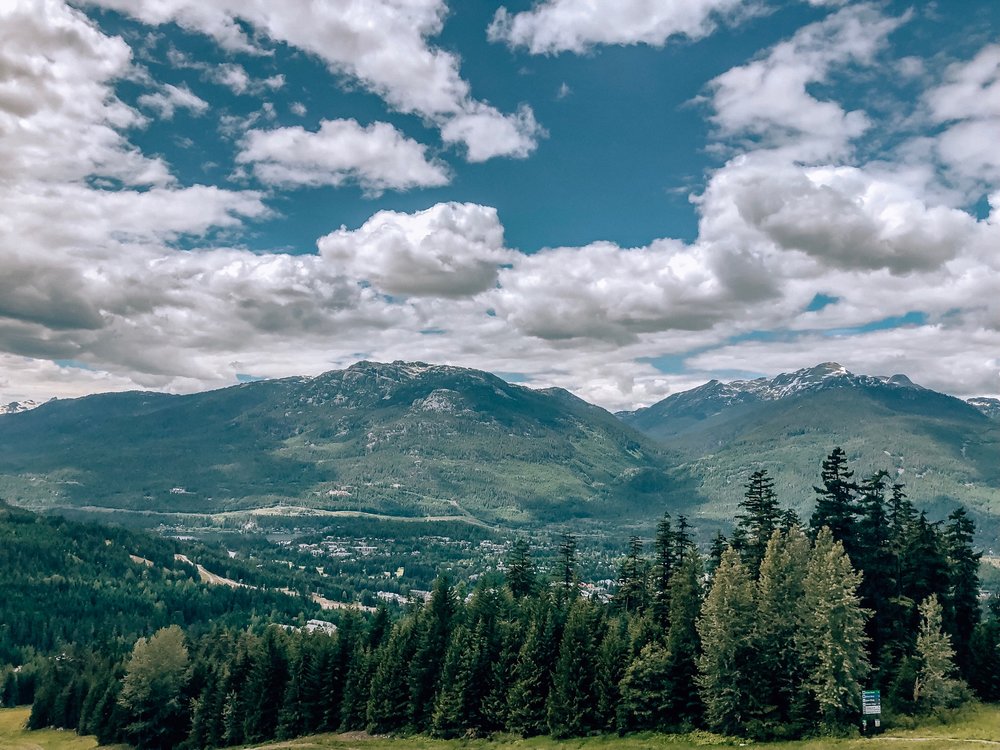 With cooler, wetter weather in Whistler this year and a busy travel schedule, my hiking has gotten off to a slow start. However, sunshine and a long weekend made for the perfect opportunity to get outside and get exploring.
The Ascent Trail on Blackcomb Mountain may be one of the most accessible hikes from Whistler Village. It literally starts right from the upper village, just behind the Fairmont Chateau Whistler (or the family adventure zone if you're more familiar with that). Simply look for the gravel trail that leads into the strip of forest in the middle of the ski run, and that is the start. It's divided into three parts – Little Burn Hike, Big Burn Hike, and Heart Burn Hike – so based on your time or your fitness level, you can choose how much of the Ascent Trail you want to hike.
LITTLE BURN HIKE
Length: 0.8 km (0.5 mi)
Elevation Change: 74 m (243 ft)
The first portion of the Ascent Trails meanders between ski runs up towards Base 2 of Blackcomb as a mellow start to the adventure. It starts out flat then picks up a bit of elevation. There's a pretty little creek and waterfall you'll pass over, and the trail is soft packed. The Little Burn Hike portion of the Ascent Trail should take about 30 minutes.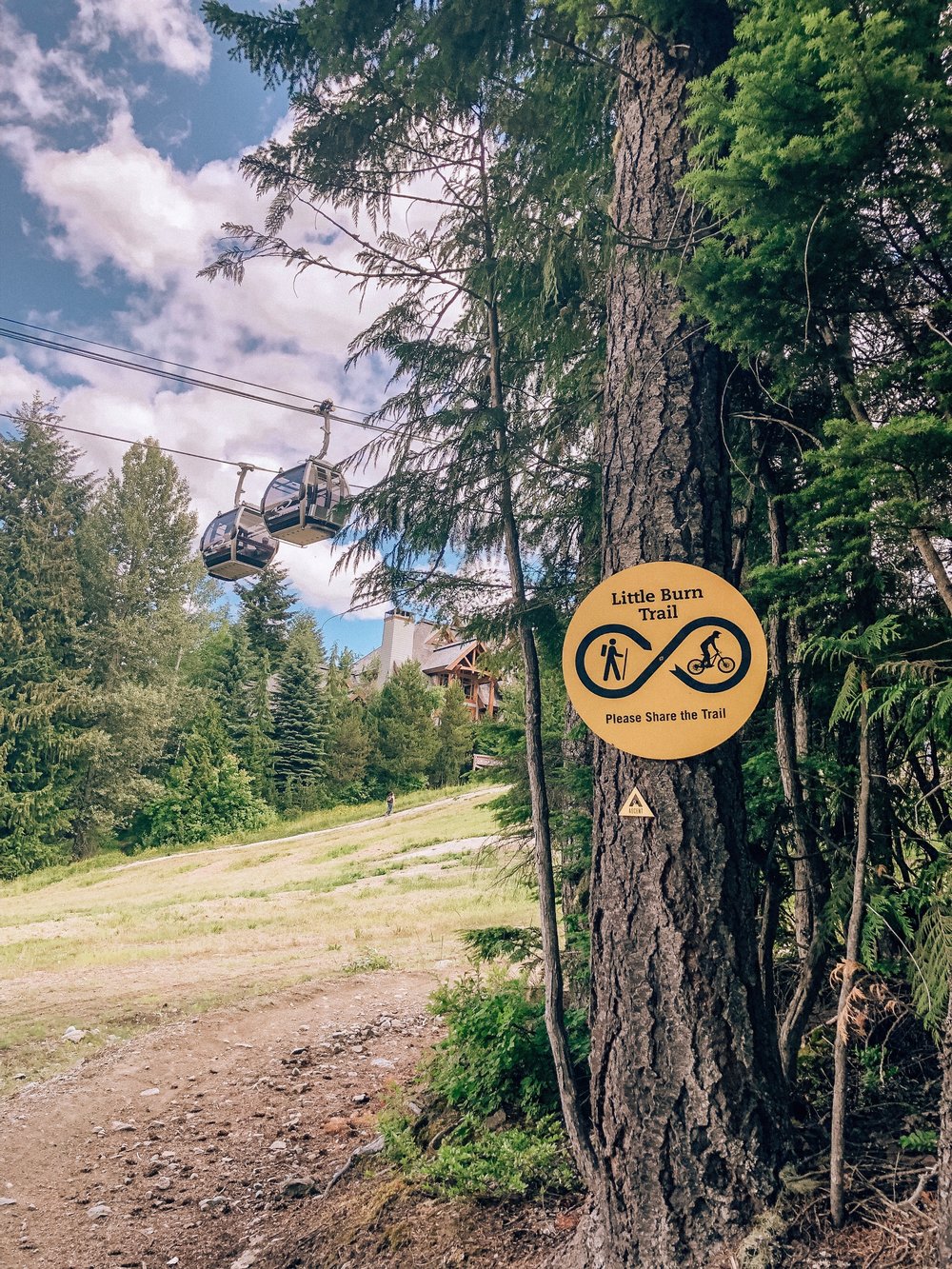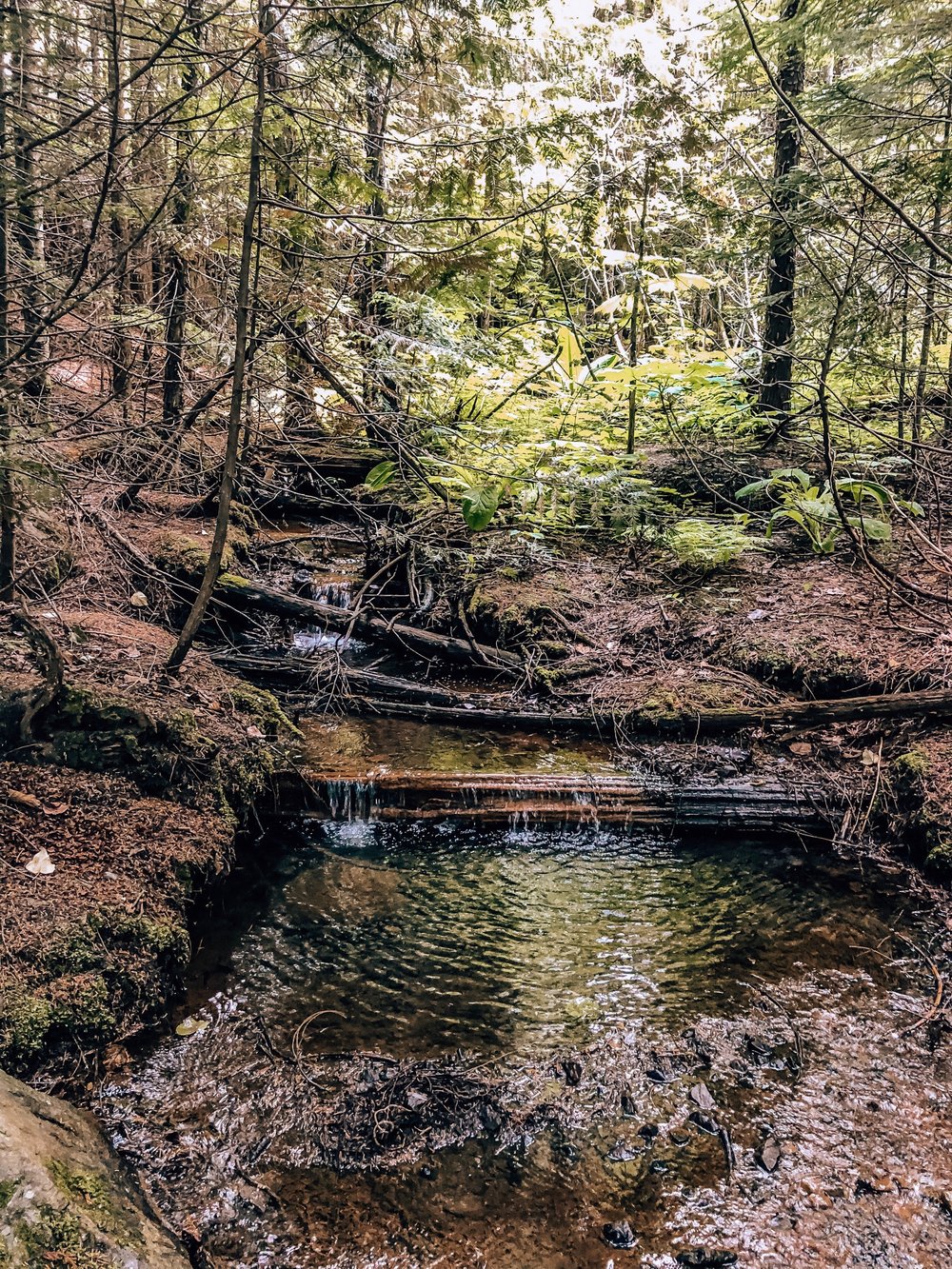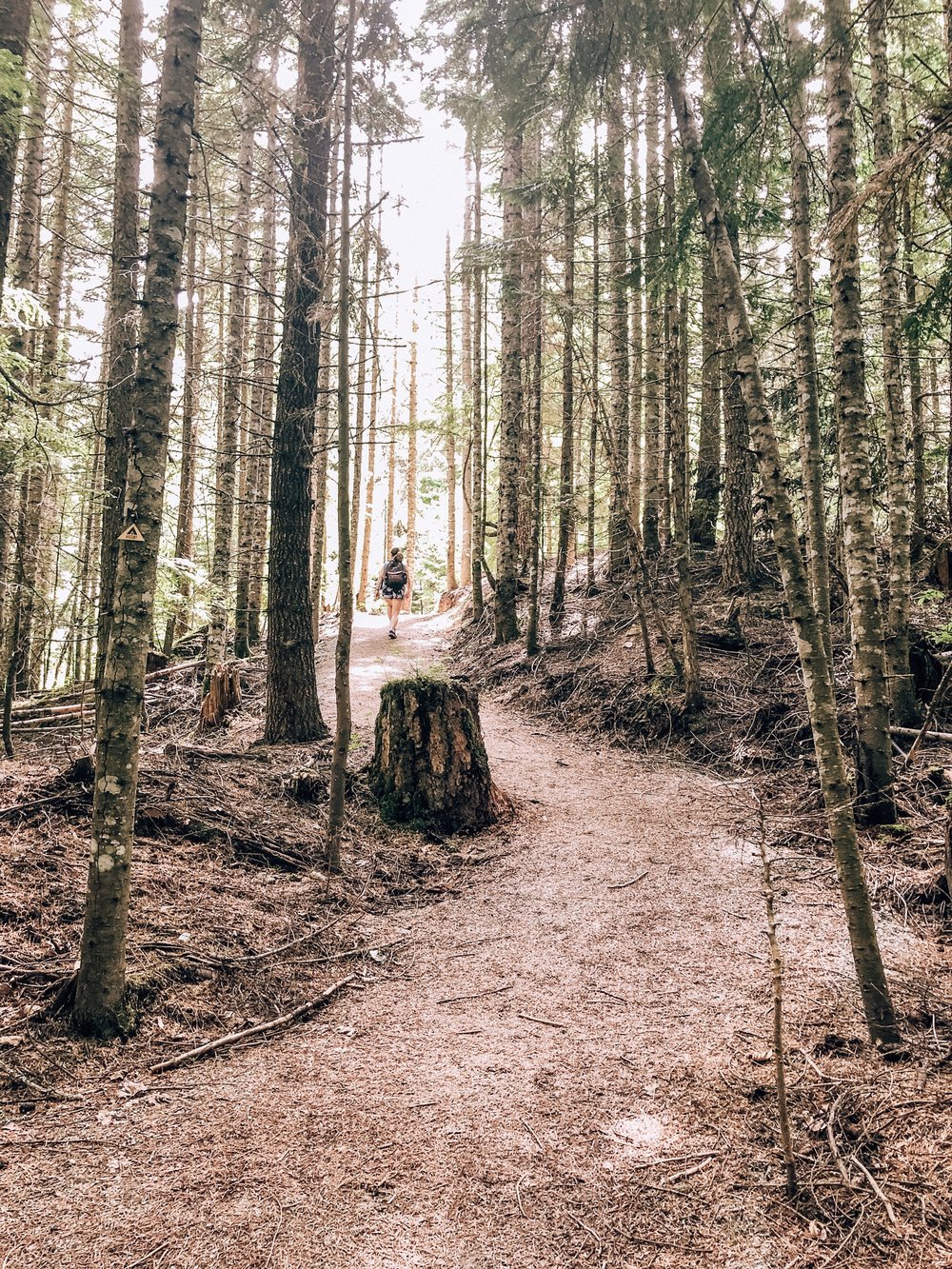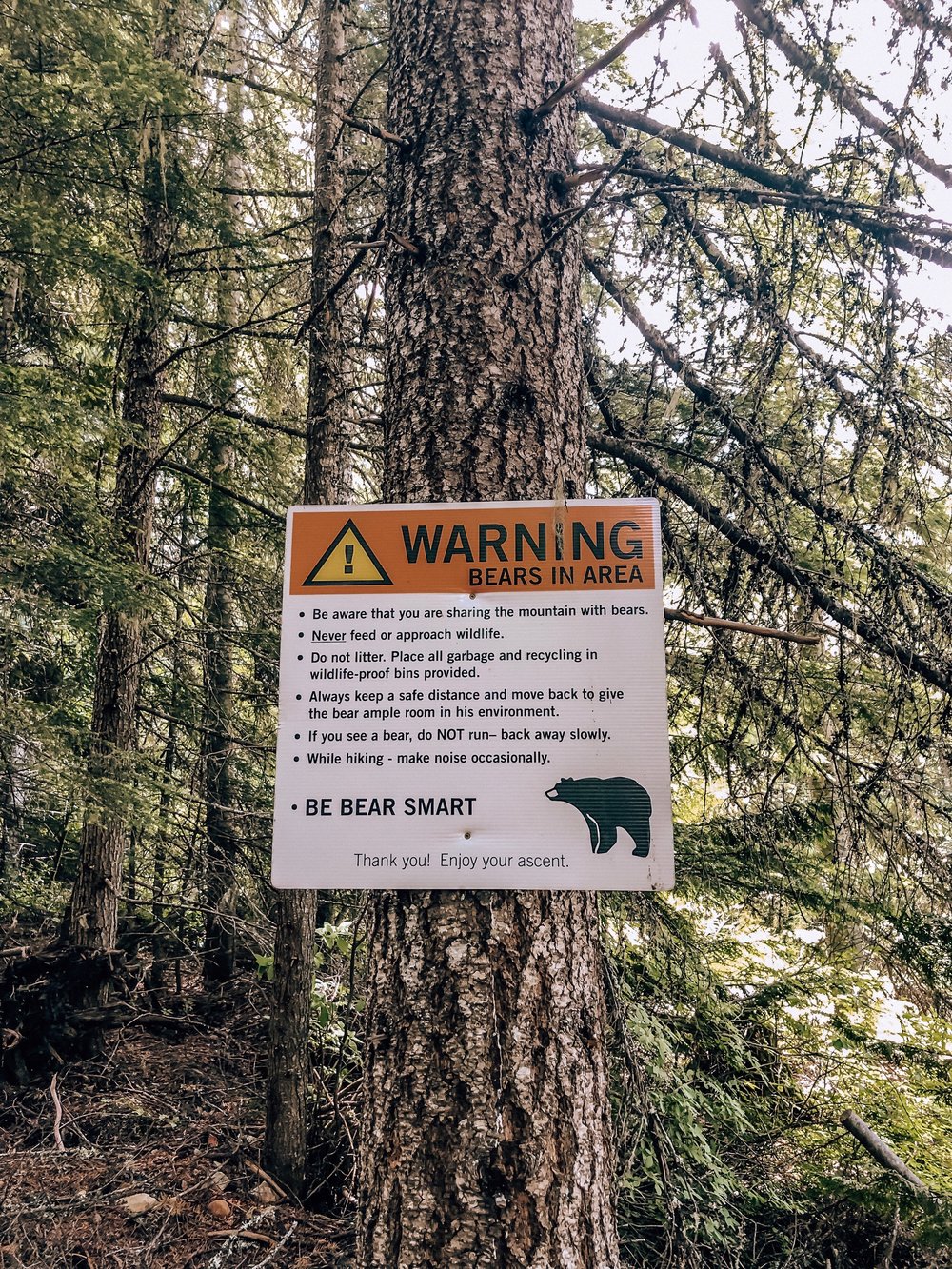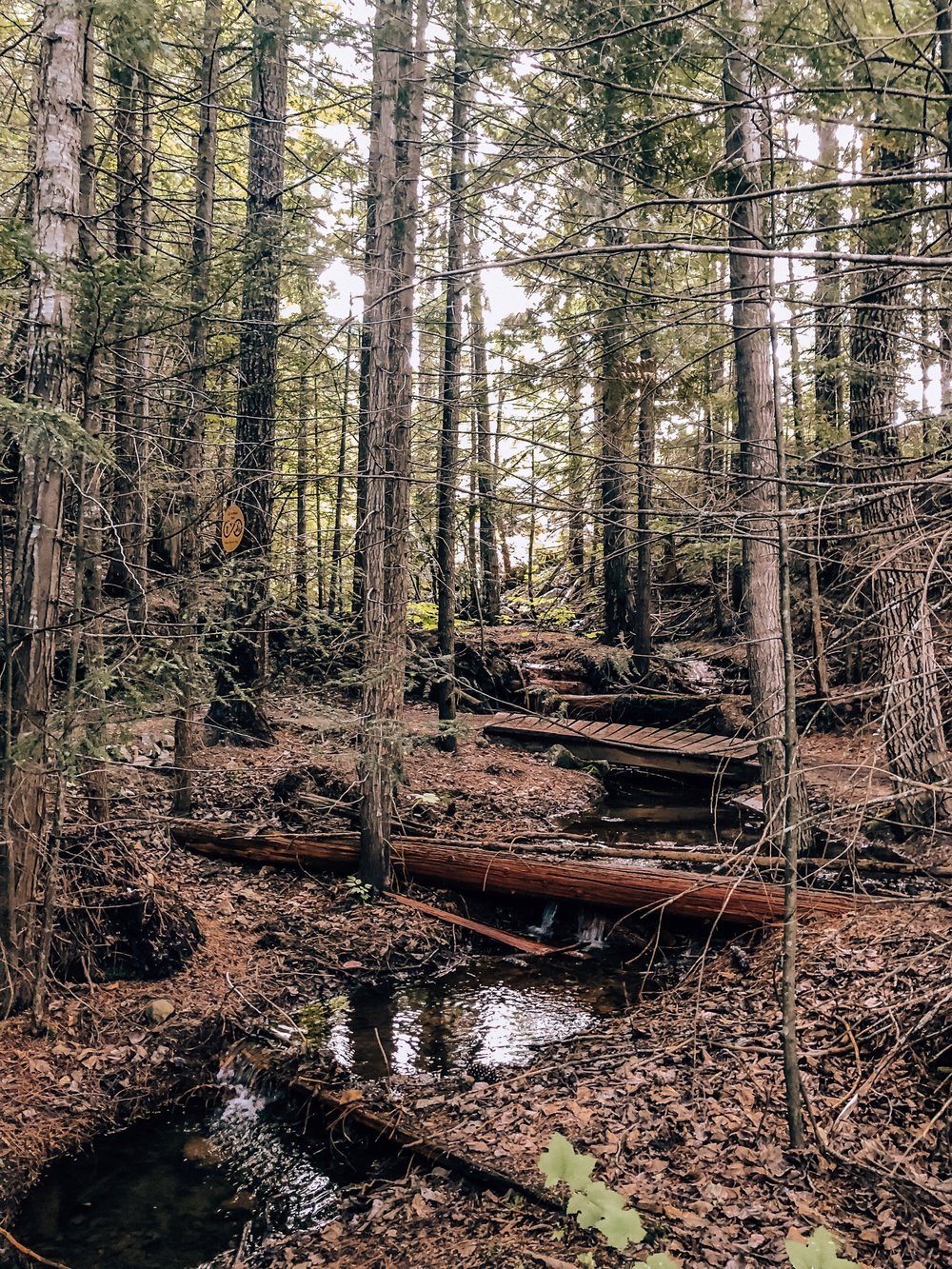 BIG BURN HIKE
Length: 2.2 km (1.4 mi)
Elevation Change: 494 m (1,621 ft)
This second section of the Ascent Trails climbs to Blackcomb Gondola Midstation. This is where you'll really start to feel the elevation. Take your time. There are benches along the way if you need to sit and take a breather. There's also ropes and chains, as well as stairs, to help you up and down some of the steeper areas. There's a lot of information posted along the way about the temperate rainforest that you're hiking in so take some time to absorb that information. And don't forget to look at the spectacular surroundings.
When you make it to the Blackcomb Gondola Midstation, you you can either walk back down (that's what I did) or upload or download on the gondola. NOTE: you cannot buy tickets here so make sure you've purchased a ticket in advance if you are planning to download. It should take you about 75 minutes to complete the Big Burn Hike portion of Ascent Trail.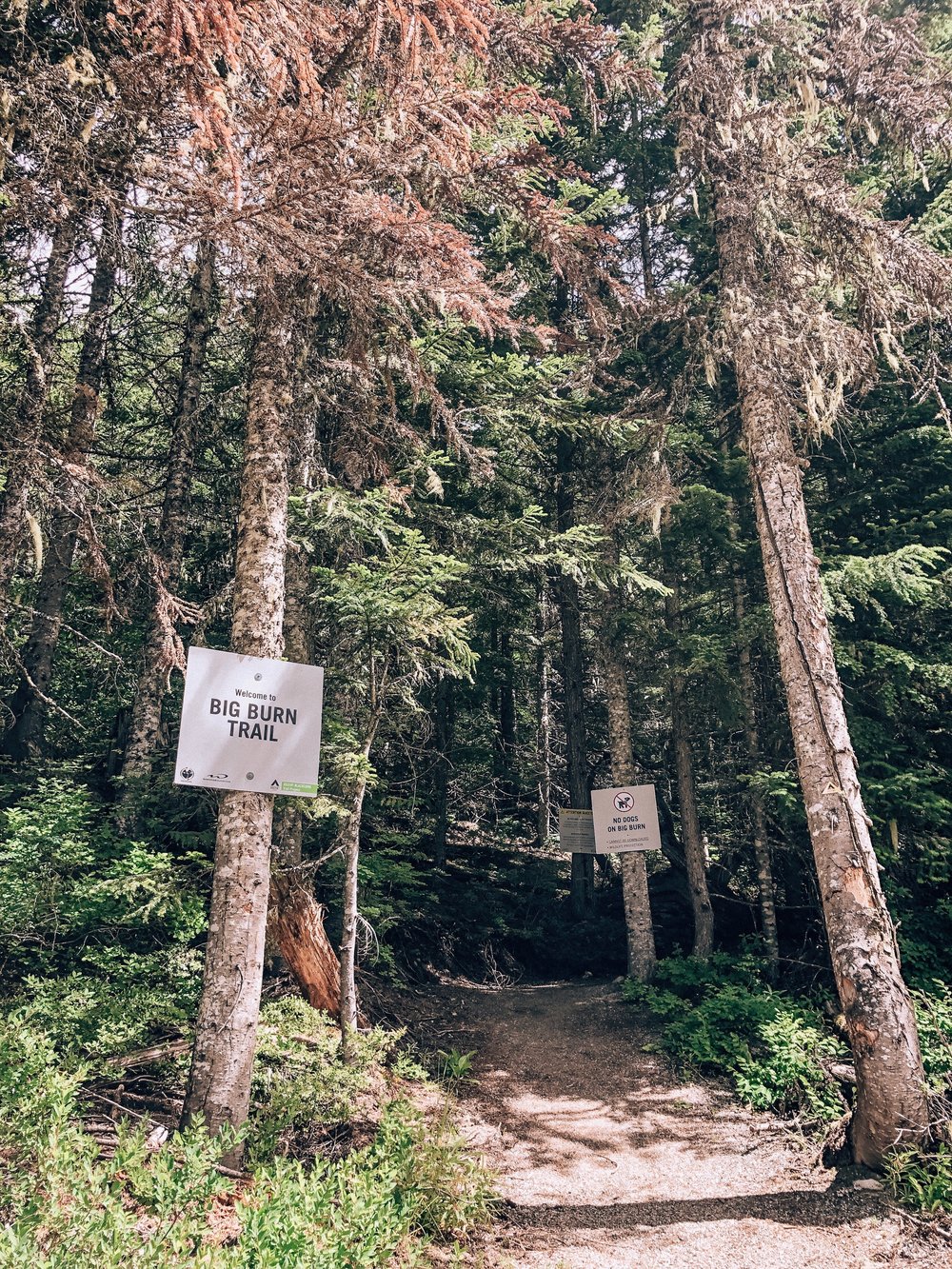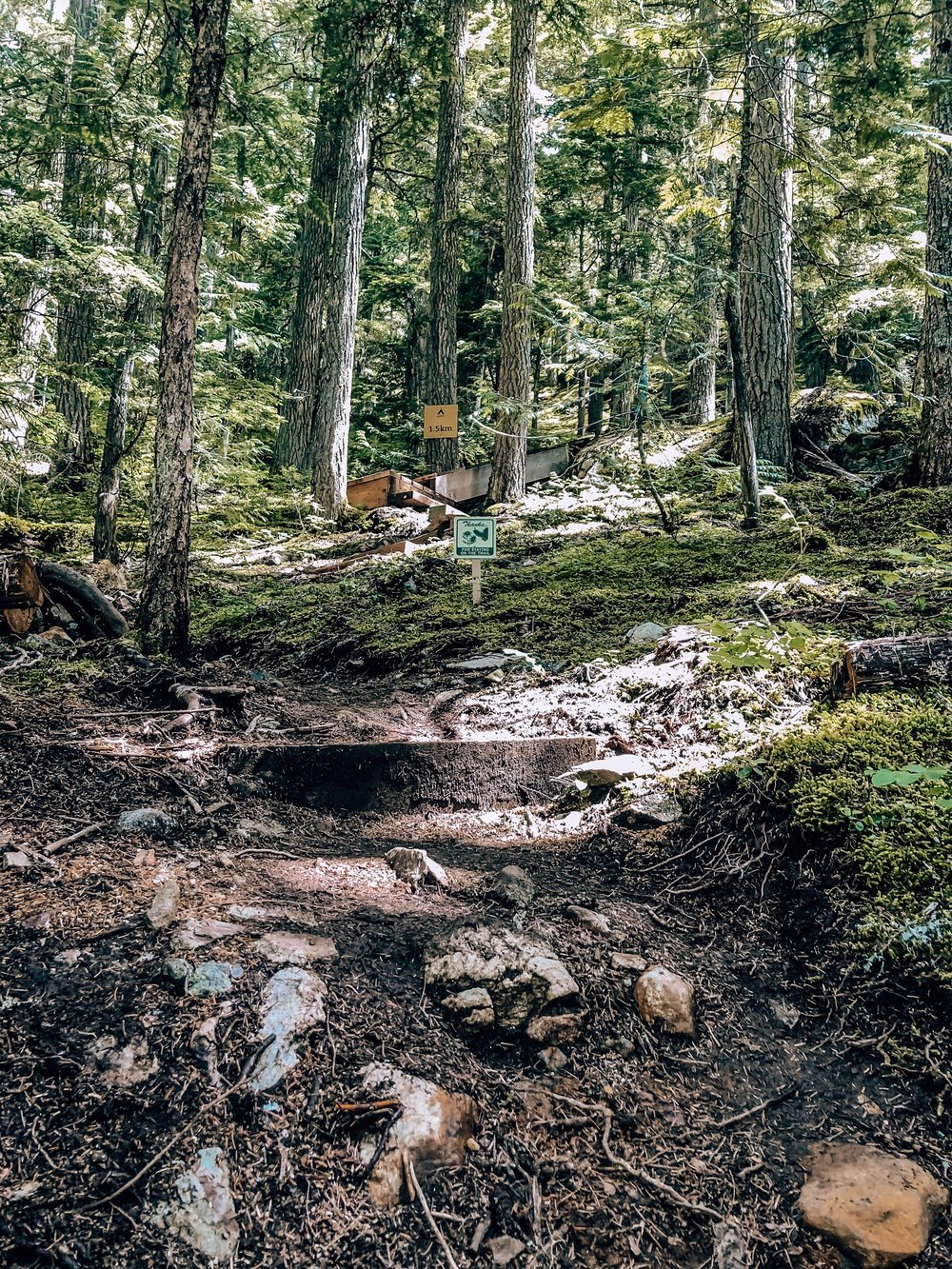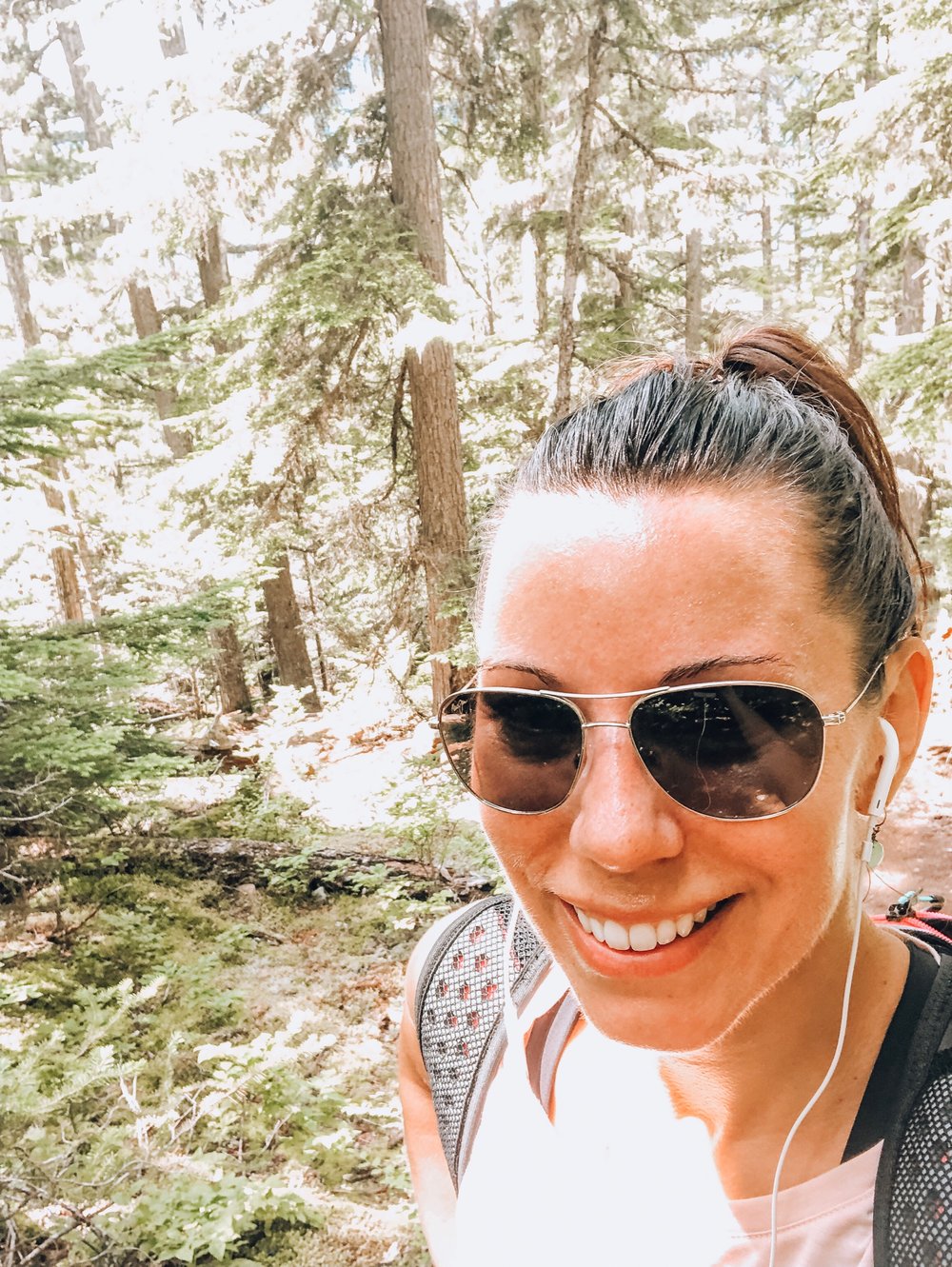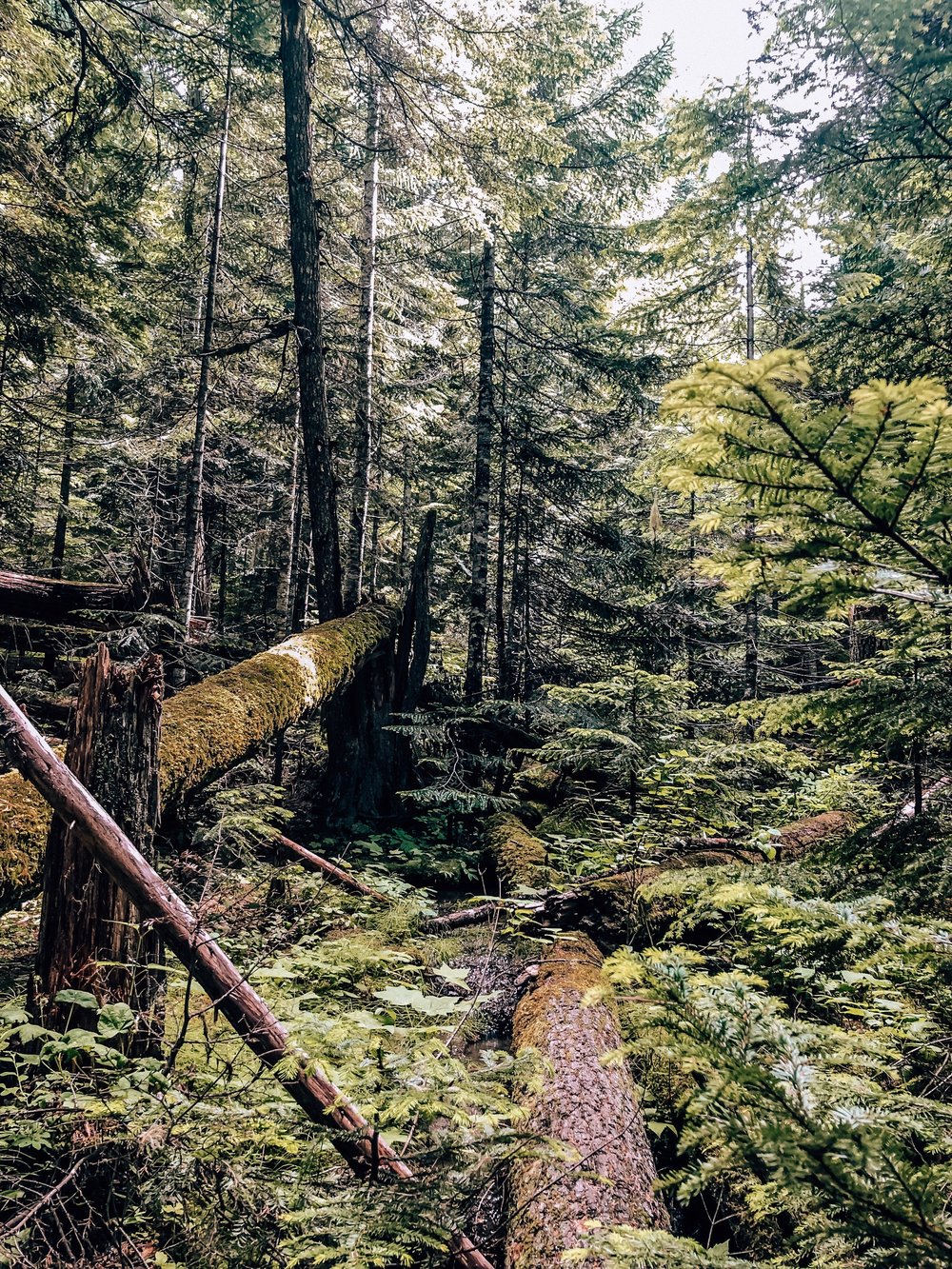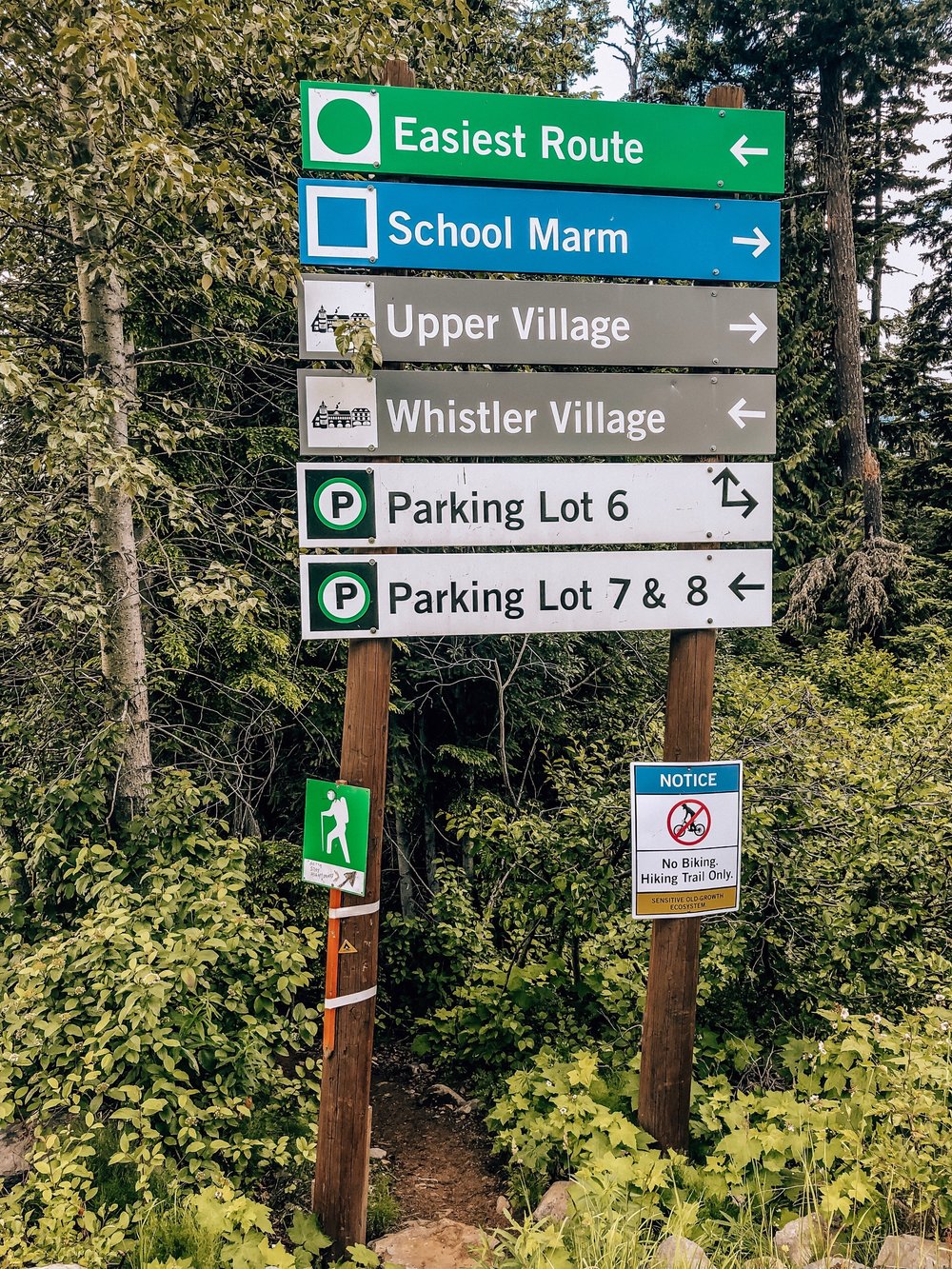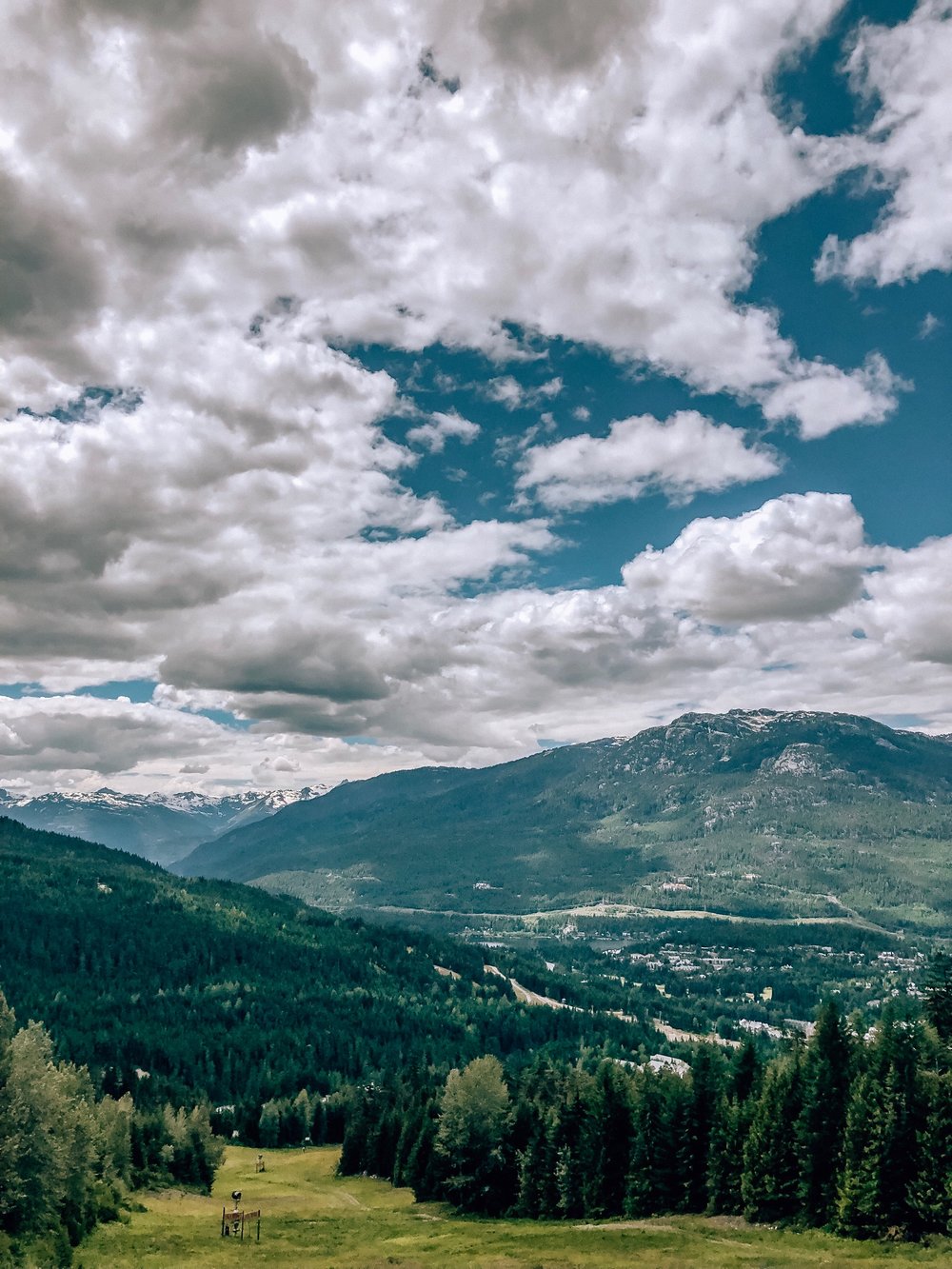 Heart Burn Hike, the third and final portion of Whistler Blackcomb's Ascent Trail doesn't open until early/mid July so I'll report back on the details once I've hiked it.
Don't forget, just because this hike starts in Whistler villages doesn't mean you shouldn't be prepared. Bring lots of water and snacks, give yourself plenty of time, and if you're not hiking with a buddy, make sure someone knows where you are. Be Bear Aware and Leave No Trace (pack out what you pack in).
Have you hiked the Ascent Trail in Whistler yet this summer or is it still on your list of things to do? Tell me in the comments!
SAVE TO PINTEREST FOR EASY REFERENCE