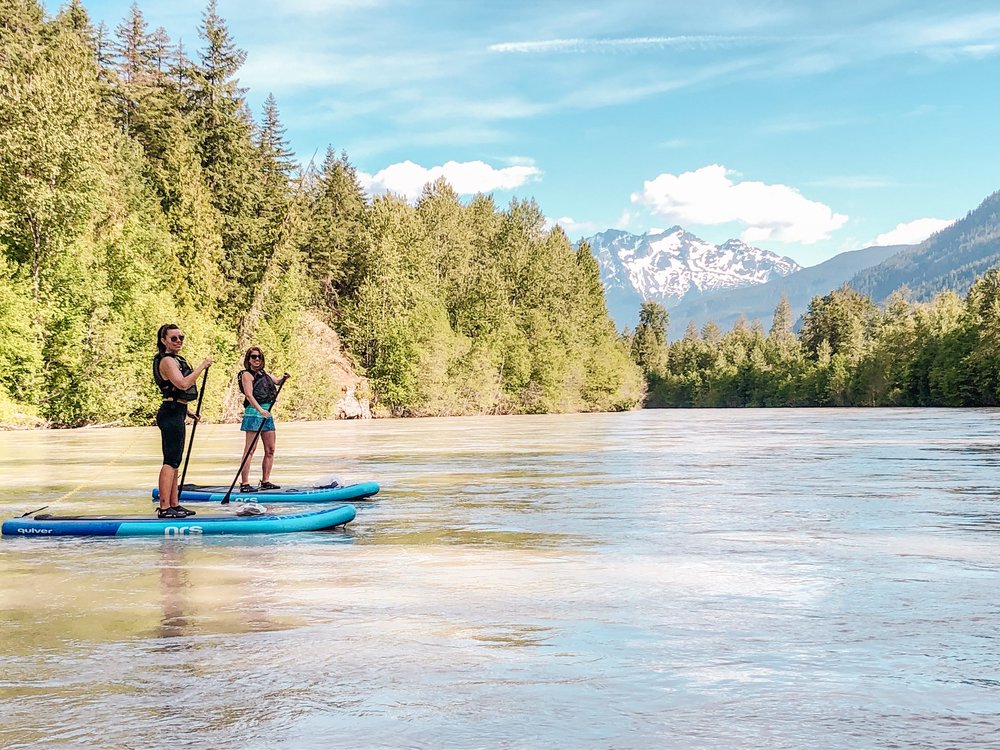 If you love stand-up paddling and you love beer, then Pemberton's newest adventure operator has an offering that's up your alley. Or river, as the case may be.
The Mountain Beaver Adventure Company recently launched an experience they've aptly named "SUP and Sip" which is basically a river paddle to a brewery, and I was invited along to try it out. Now I've SUP'd everywhere from Nicaragua to Abu Dhabi but I've never gone down a river so I really didn't know what to expect but I was curious to find out!
My adventure started at the same place it ended, at the local Beer Farmers brewery on Meadows Road in Pemberton. Here I was kitted out with river booties and life vests then packed up and shuttled about 10 kilometers up the road. After a quick safety demonstration and familiarization with our paddle board (the set up differs slightly from what you may be used to), we dropped into the Lillooet River.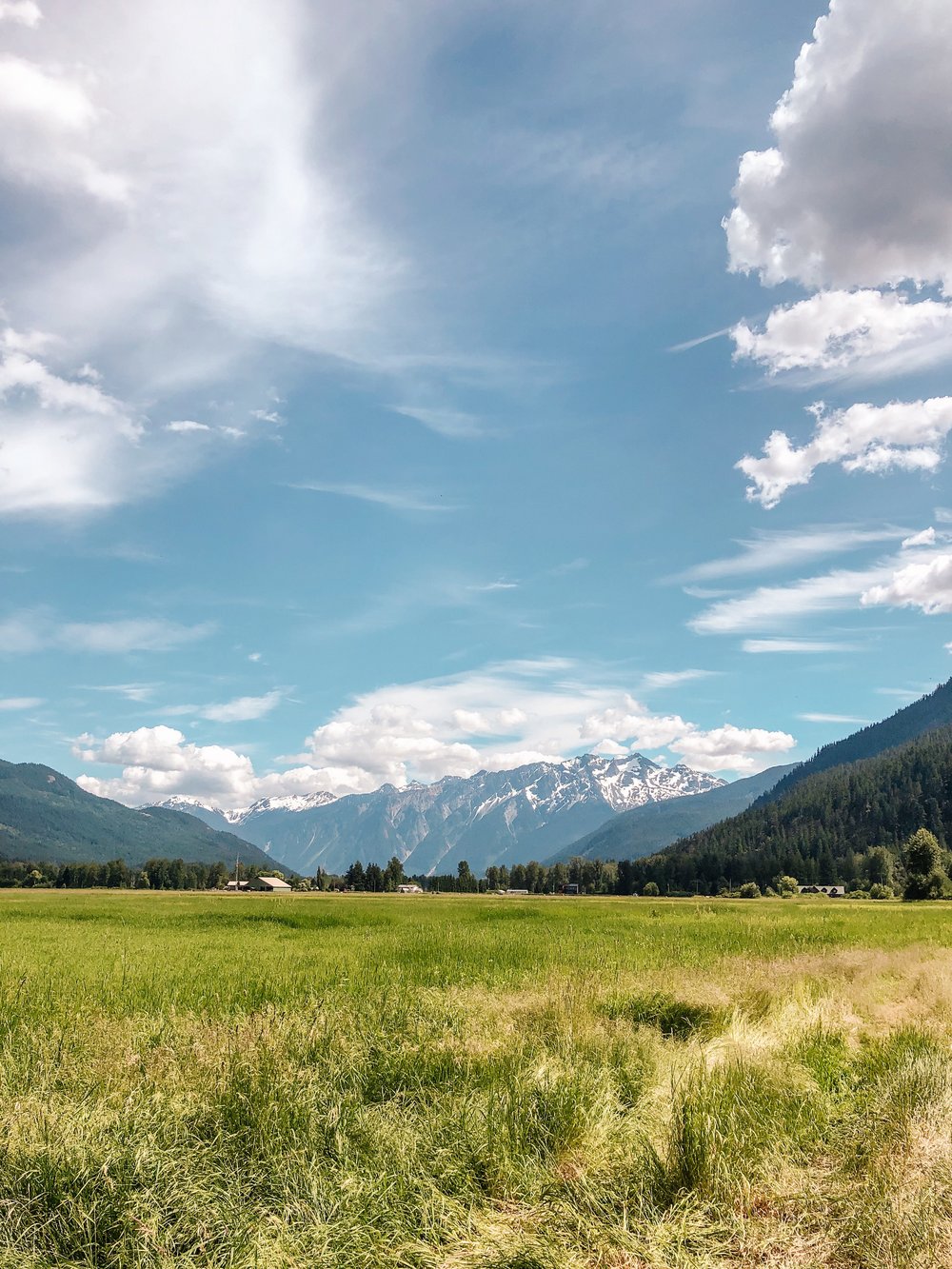 Being that its early summer still, the water levels in the Whistler area tend to be high due to the run off (snow melt) however what I wasn't expecting was the water to be moving as fast as it was. It took me a few minutes to get situated on my board, especially since there's an immediate bend and looming bridge where we dropped in, but once we got past that we were in for an exhilarating ride!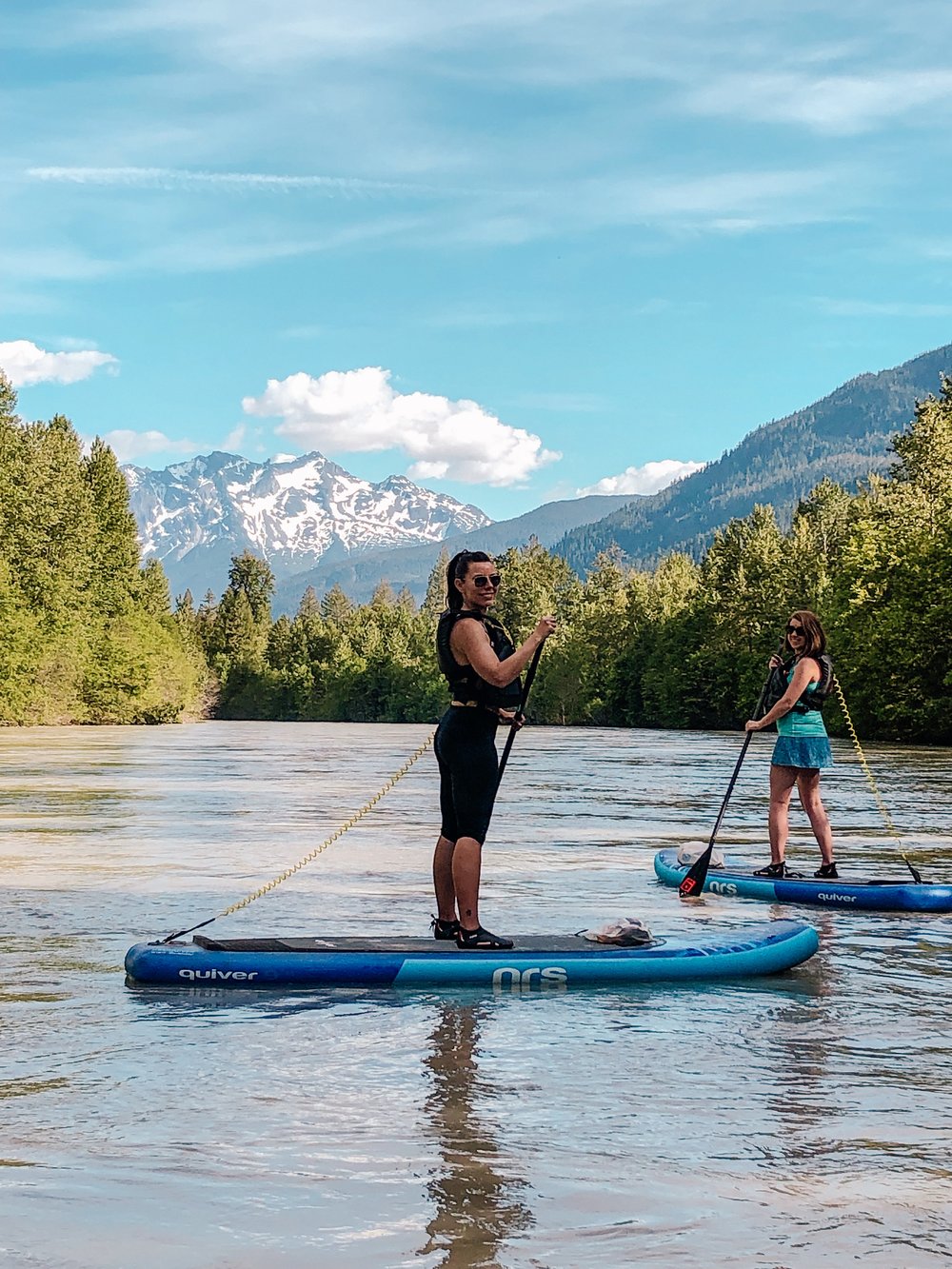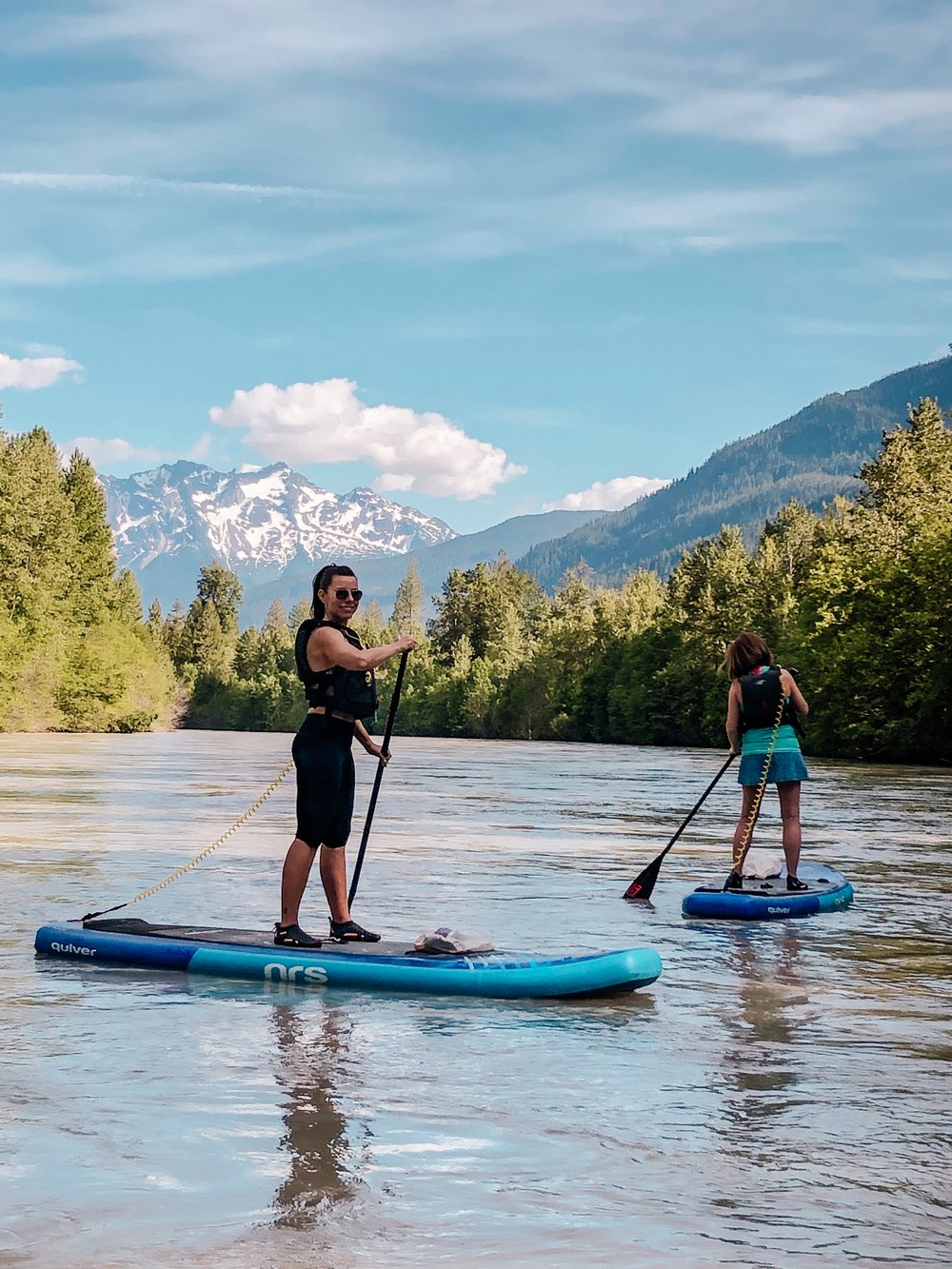 We spent the next two hours navigating the fast flowing waters and big bends of the breathtaking Lillooet River. Around every corner was a new view of the magnificent Mount Currie range. I could have spent all afternoon here. It was simply spectacular.
As we made our way back to our starting point, we were pulled from the river by one of our guides. We were then quickly packed up once more and taken to enjoy a well-deserved pint. For those non-beer drinkers like me, they also have kombucha and Pellegrino.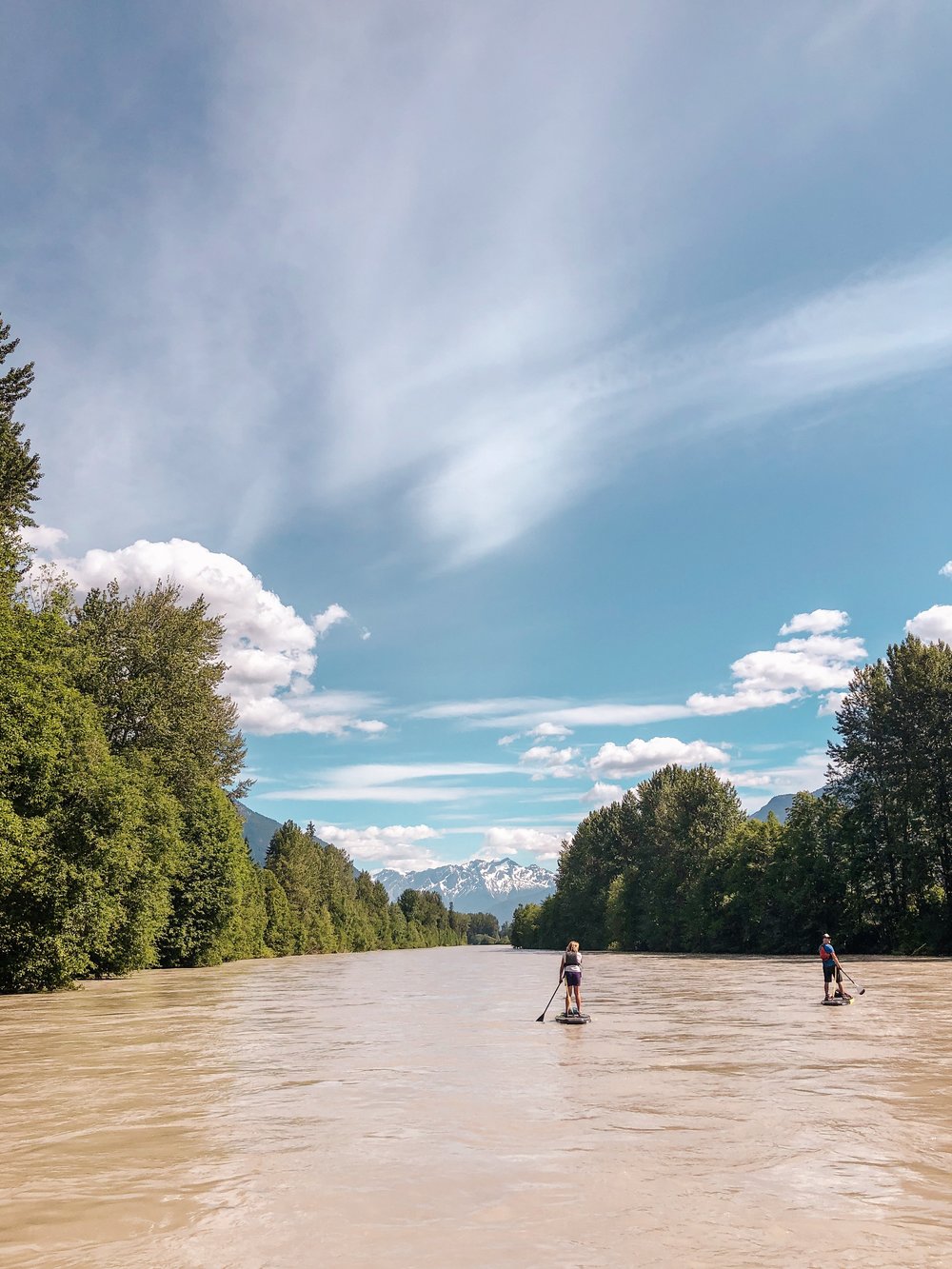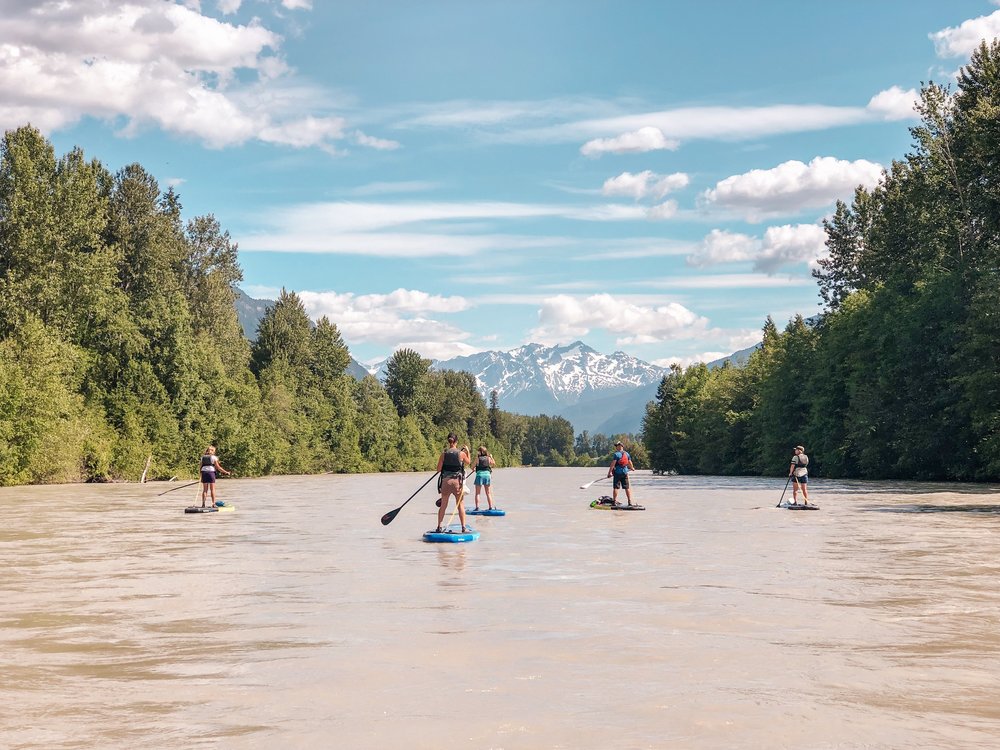 The fine print:
This is an adults-only experience and group sizes max out at 8 (which I love). There are always two guides with every group to ensure you're safe and accounted for at all times. Currently, the "SUP and Sip" experience is offered on Friday, Saturday, and Sunday only. Be sure to bring water, sunscreen and bug spray – you're given a dry bag so you can bring these items with you. While stand-up paddling experience isn't required, I'd definitely recommend it or being comfortable on water at very least.
SAVE TO PINTEREST FOR EASY REFERENCE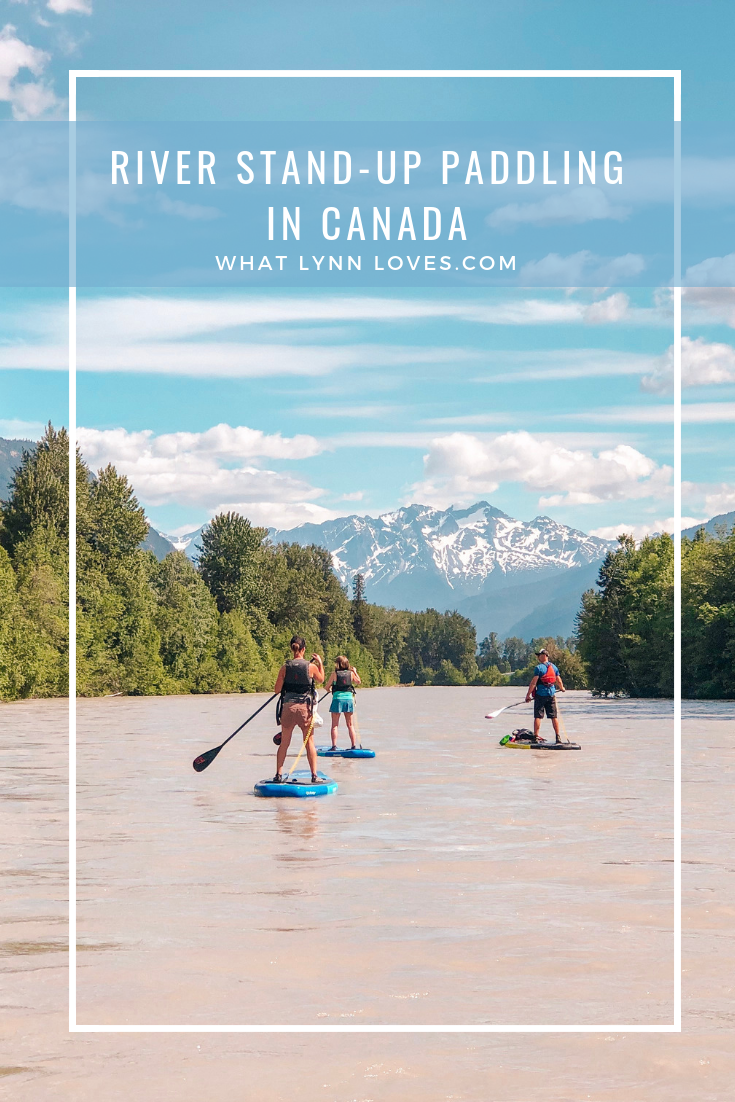 This post may contain affiliate links. This means that at no extra cost to you, I earn a small commission if you make a purchase. Thank you for your support!