One thing I love about Squamish British Columbia is how mild the climate is. There are so many great summer hikes that you can enjoy through the fall, like the Crooked Falls Hike, and even well into the winter months.
The Crooked Falls hike is about six kilometers roundtrip and takes approximately three hours. It takes about 30 minutes to drive from Squamish to the trailhead. There is no cell service in this area or on the hike so ensure you have the details saved on your phone or navigation system.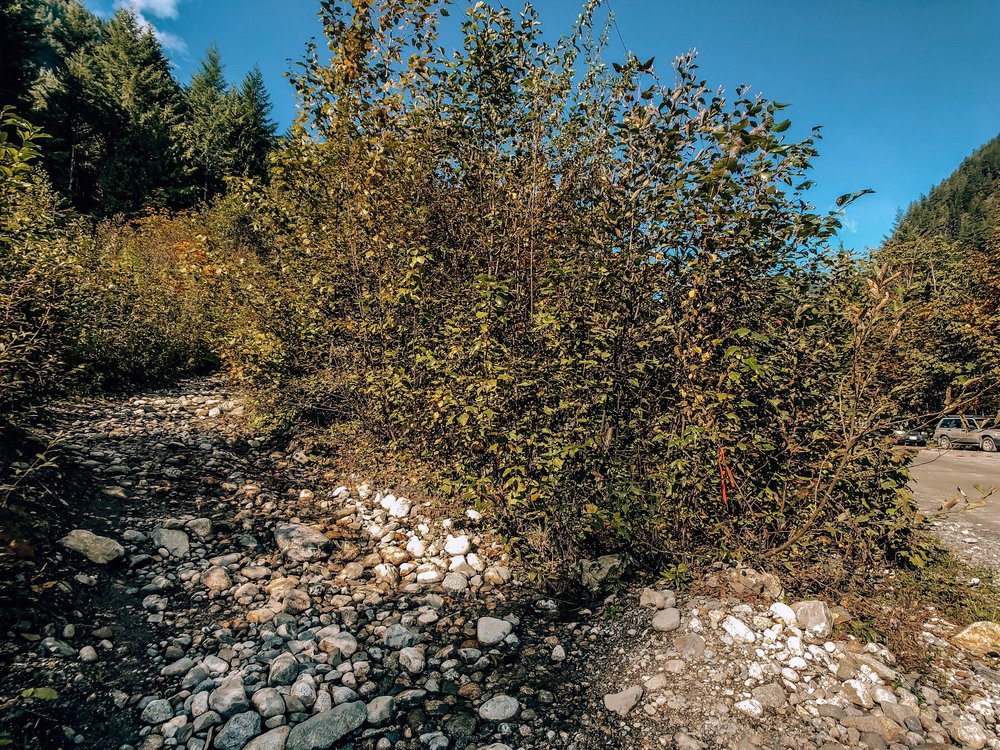 The trailhead to get to Crooked Falls Hike is tricky to find. Everything I'd read suggested to find Sigurd Trail at the end of Ashlu Road however there's no signage and I only found it because of a few random vehicles parked on the road nearby. Look for a very rocky path that has a pretty steep incline and possibly water running down it – it doesn't look like a hiking trail but it's the one you want.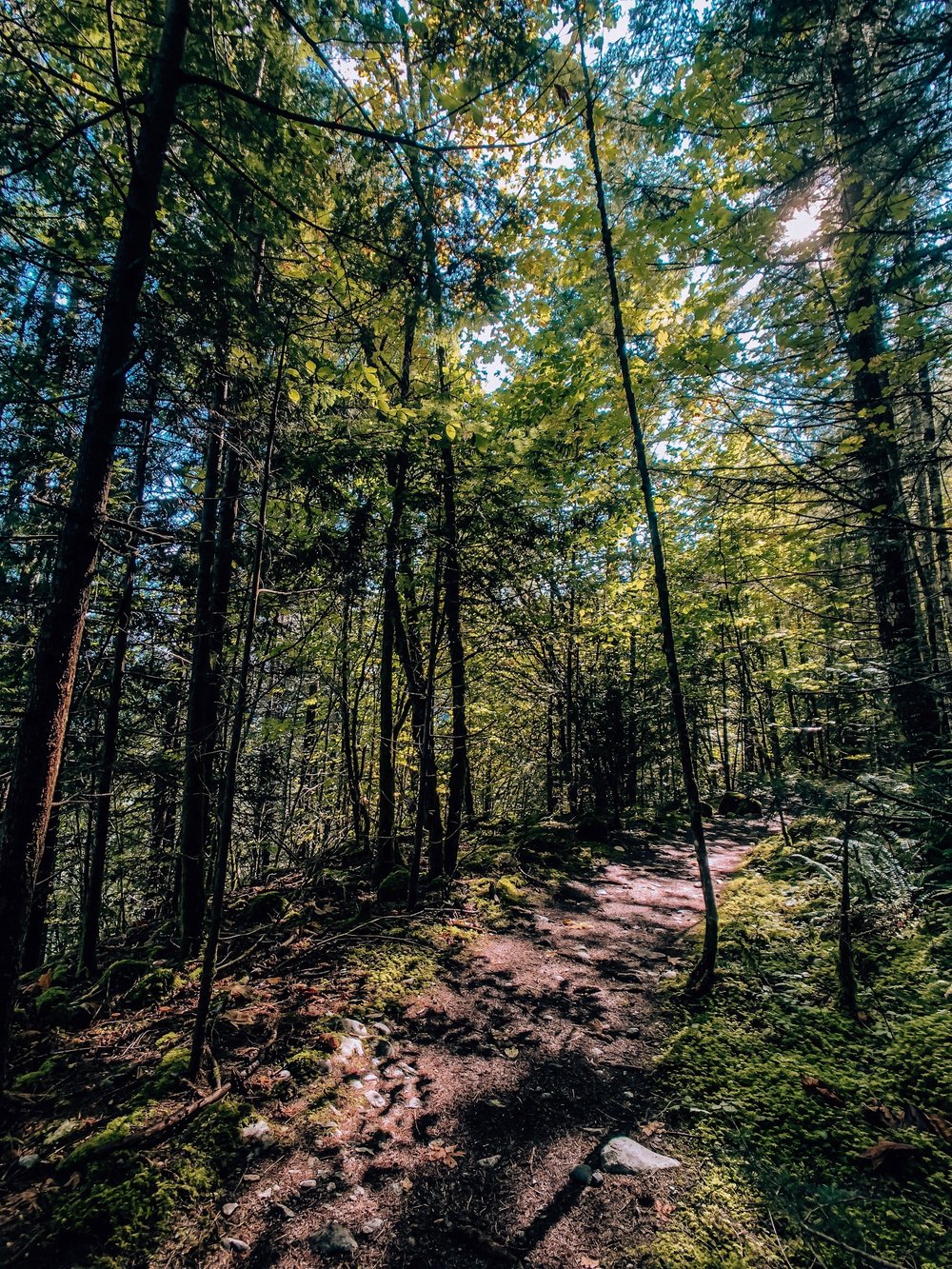 You'll climb the rocky and steep trail for about ten minutes before it levels out to a less-steep gravel path. If you're hiking in the fall, watch your footing as many of the stones are covered in leaves and slippery. Once you get to the T-intersection in the trail, you'll see a sign to the left for Sigurd Trail. The trail itself is initially hard to see but once you pass the sign, the trail will be more obvious.
After just a couple minutes, look for a trail up a large rock on the left. This will offer one of the most scenic views of the entire hike.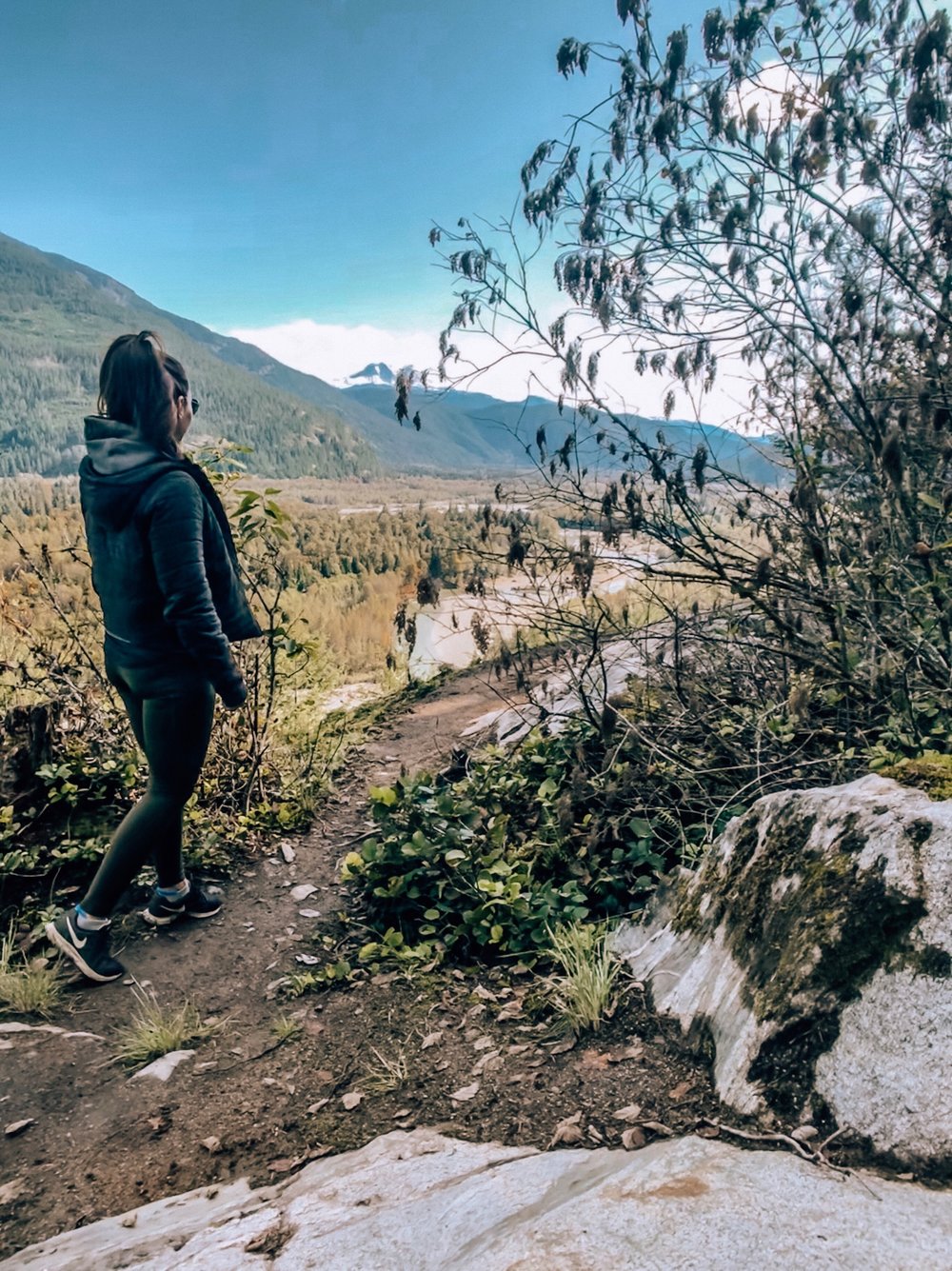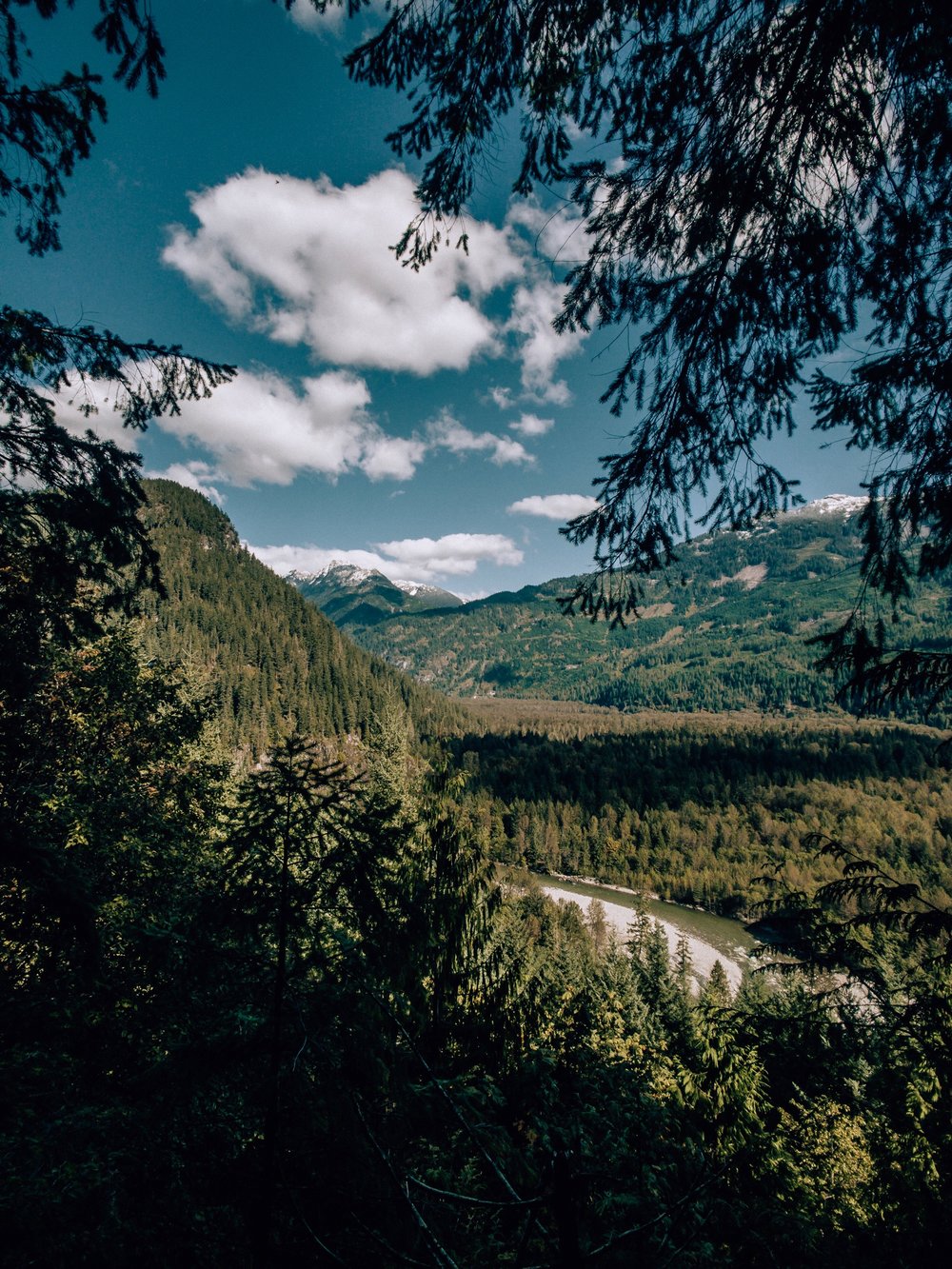 The trail is beautiful and lush whether you're doing the Crooked Falls Hike in the summer or fall. There's an abundance of natural water features along the way which feels so appropriate for a waterfall hike in the Pacific Northwest.
You'll spend about 30 minutes hiking through a more technical part of the trail which is why I rated this hike as an intermediate hike in Squamish rather than an easy hike. There was one woman being carried out by First Aid attendants because she'd twisted her knee so be mindful and take it slow through this part.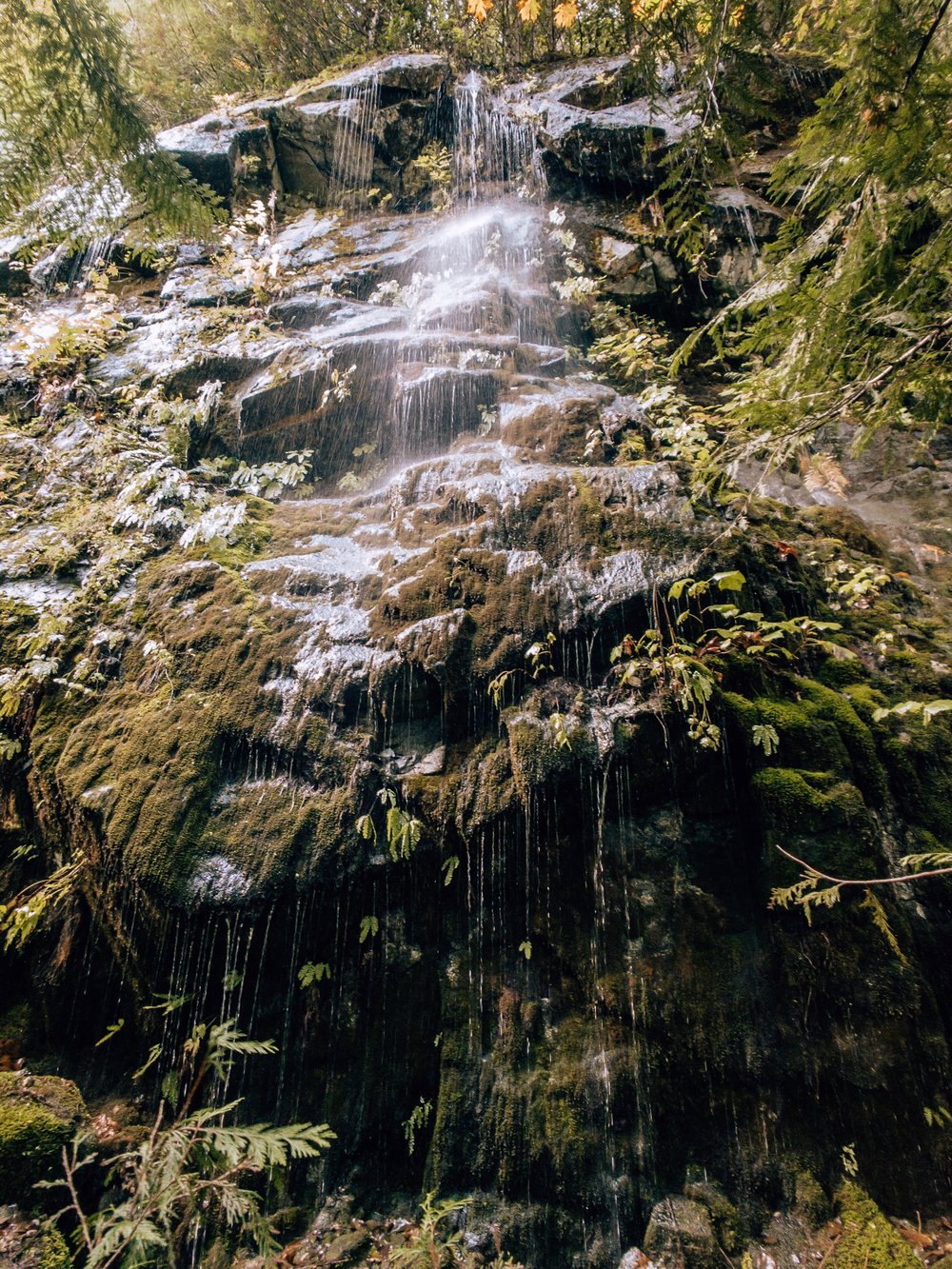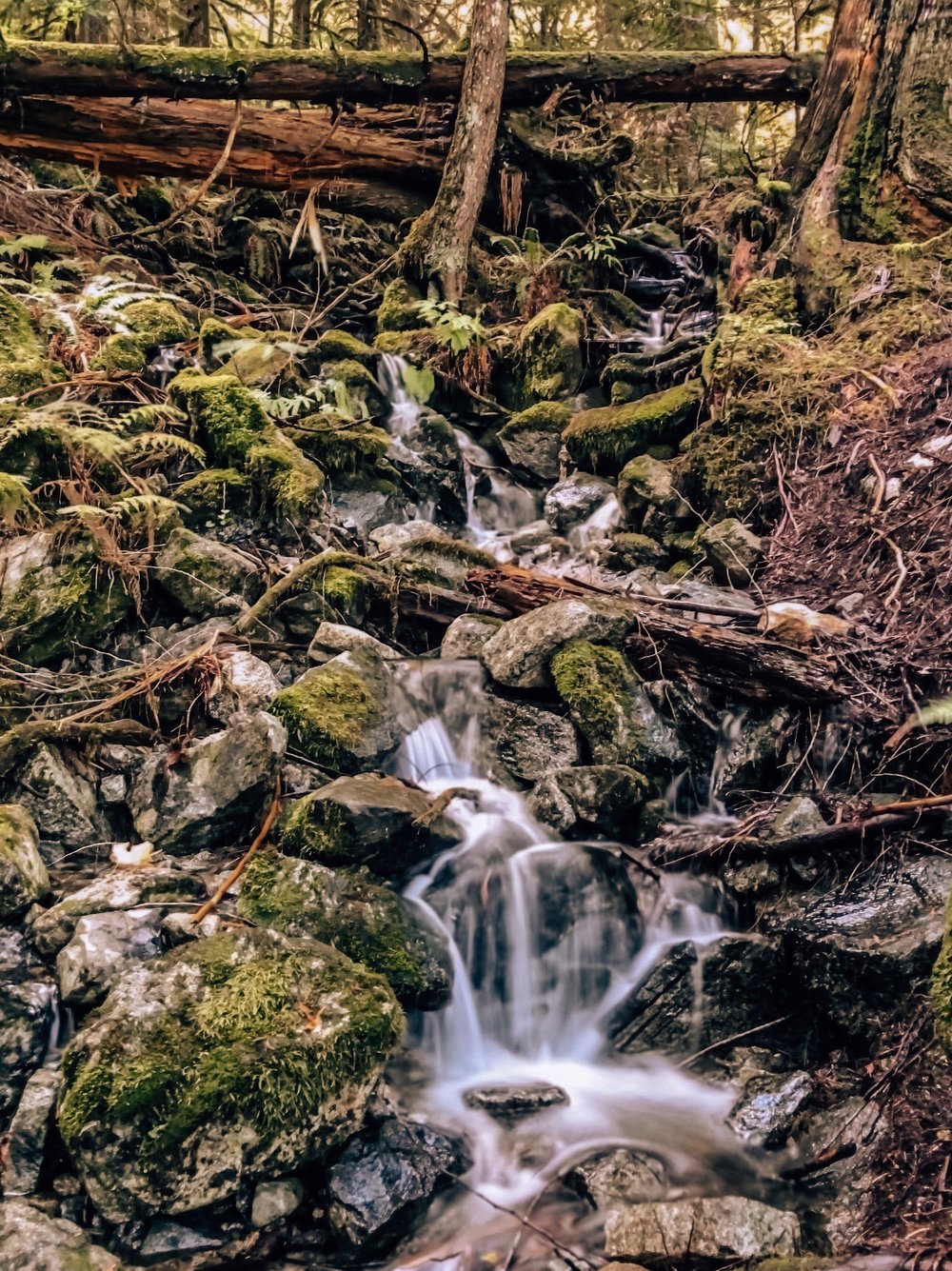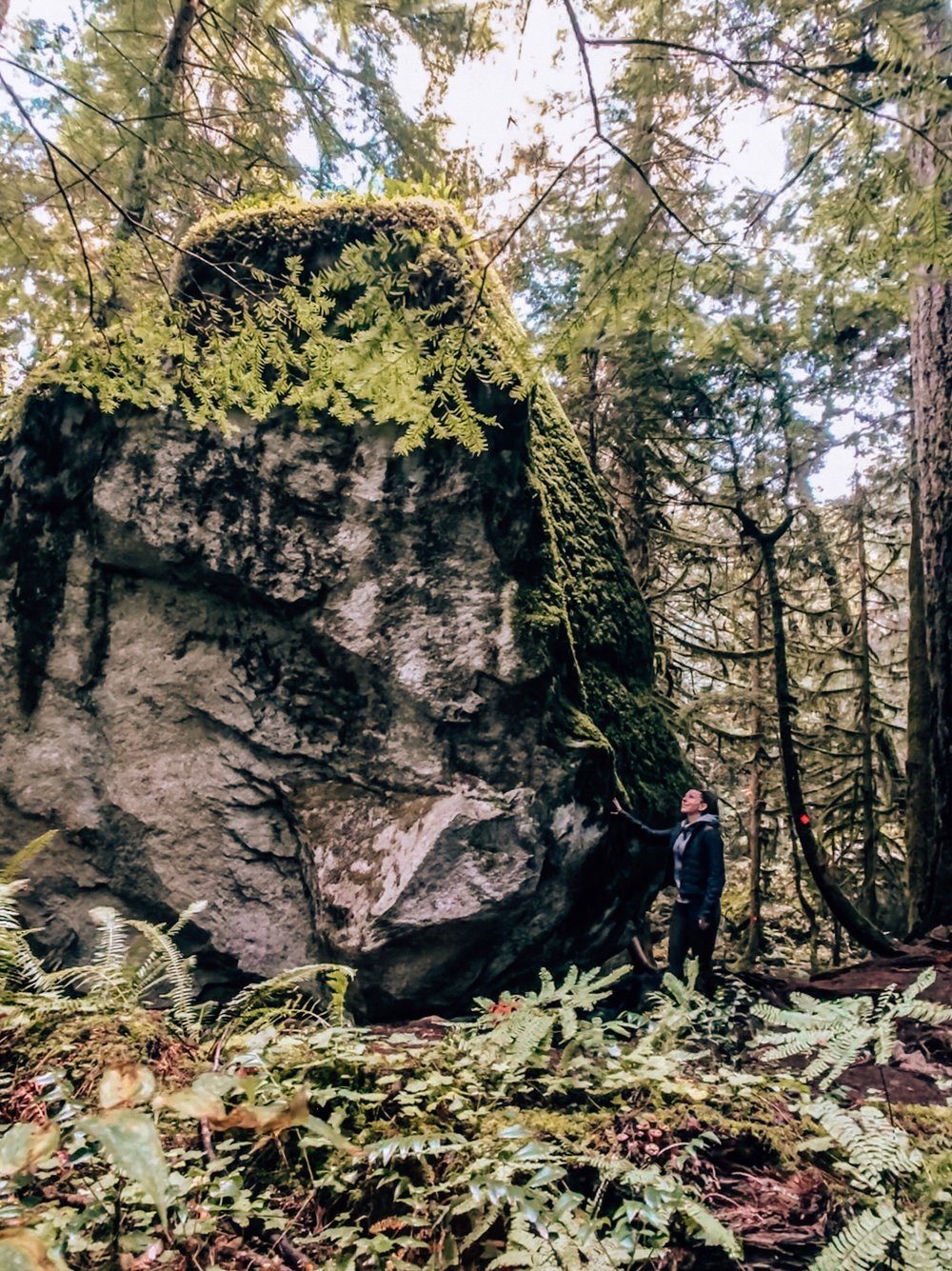 You'll hear the waterfall before you see it. The power of it is truly astounding. It's basically impossible to stay dry and it's also quite chilly at that elevation so be sure to wear or bring extra layers as you'll want to add them in order to spend a little extra time at the falls.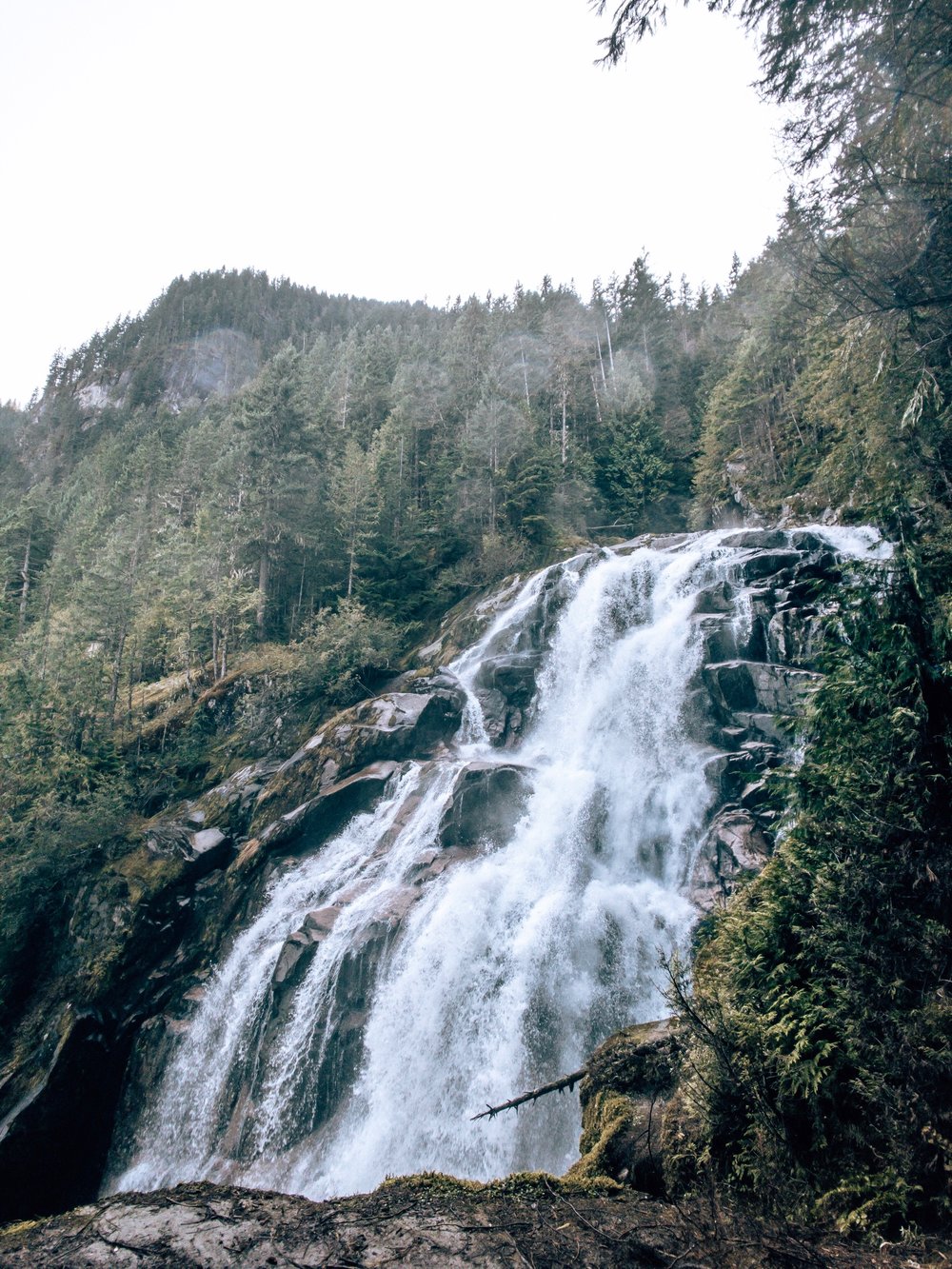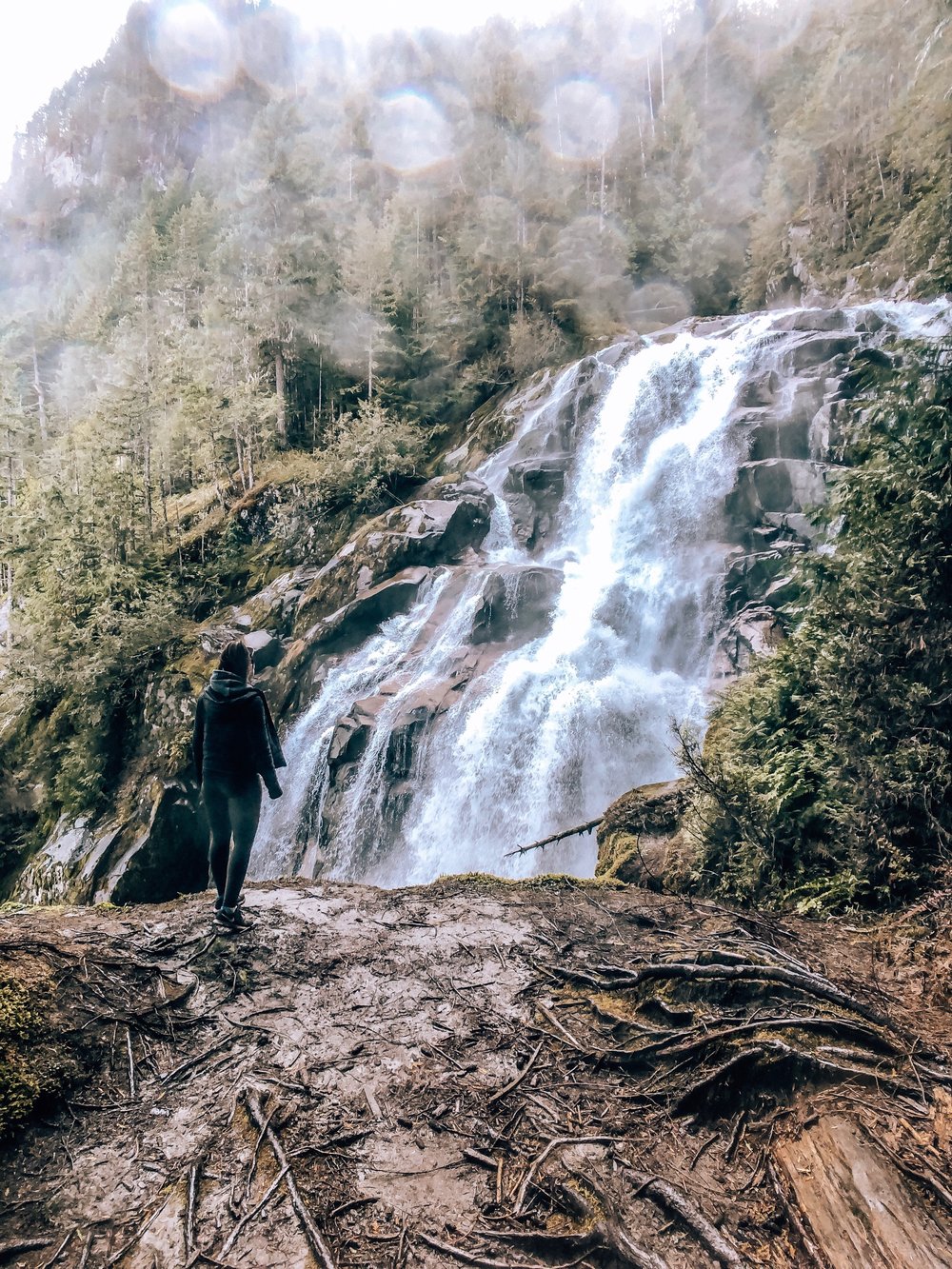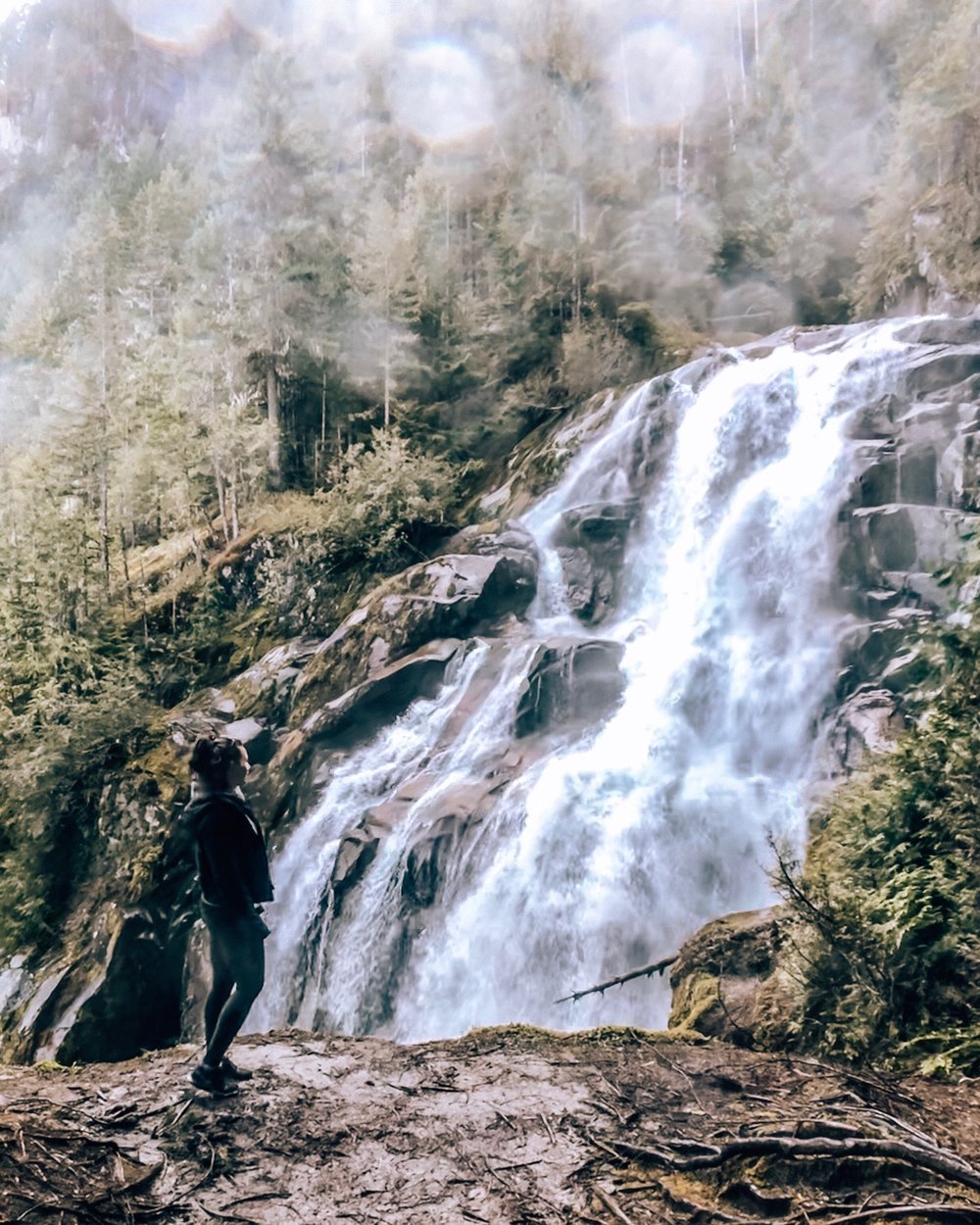 I was wearing running shoes which ended up being fine but several times on the trail I'd wished I'd worn my hiking boots instead. Not only would I have been more confident about dry feet but I would have felt safer hiking over all the loose stones without worrying about rolling my ankle.
If you're looking for a challenging intermediate hike in Squamish, you need to add Crooked Falls Hike to your adventure bucket list.
SAVE TO PINTEREST FOR EASY REFERENCE